Aluminum Clad Windows
Clad windows feature beautiful, genuine wood where you want it and long-lasting, weather-resistant durablity where you need it!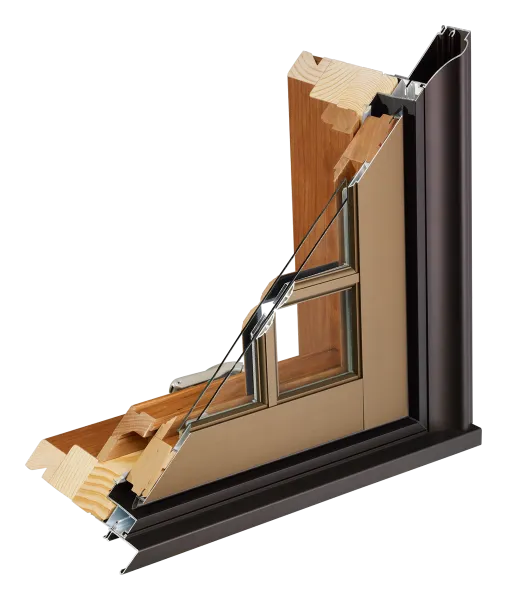 Tough on the outside.
Elegant on the inside.
These beautiful genuine wood windows offer a protective aluminum layer on the exterior side for long-lasting durability and the fine look of real wood on the interior of your home (where you want it most).
While other replacement windows come in very limited sizes, styles and options, aluminum-clad wood windows give you almost unlimited choices. So you can match your existing decor, or redo any room with the look you've always wanted.
What you see on the outside
Mold, rot, termites and carpenter ants can literally destroy wood windows. So replacing your windows with a no-rot material is not only a sound investment, but with the introduction of aluminum-clad wood windows, it is now a viable option for those homeowners desiring real wood.
Our aluminum-clad wood replacement window is constructed in 100% real wood, but then the exterior of the window is fully encased in .05" extruded Aluminum-Cladding. It's at least twice as thick at our competitors' roll-form cladding. That makes our Aluminum-Clad windows tougher, stronger, more durable, and more dent-resistant.
Say good-bye to painting the exterior side of your windows. We offer 15 standard cladding colors that were selected to enhance almost any home design. We also offer five extra-durable anodized aluminum finishes or we can custom match any color you can imagine. Our color finish resists chipping, fading and denting.

Construction
Exterior clad with .050" extruded aluminum
Natural pine interior standard. Prime, paint or stain optional.
Alternate wood species optional
CoreGuard wood treatment
Basic jamb width 4-9/16"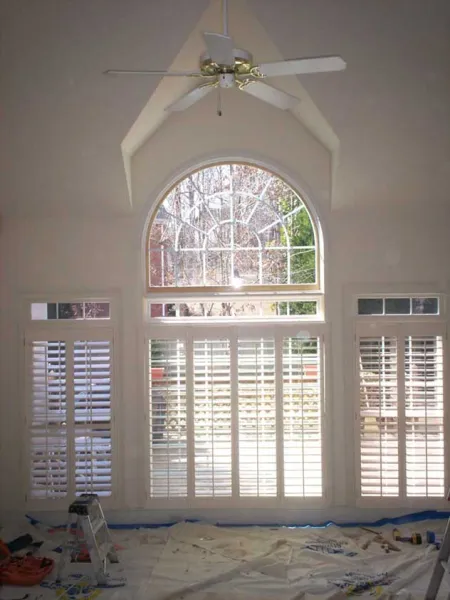 What You See On The Inside
Nothing beats the natural warmth and beauty of genuine wood. Our aluminum-clad wood replacement windows feature select wood interiors with Aluminum-Clad exteriors. But our windows aren't just any wood. We offer customers a choice of nine beautiful wood options, including Maple, Mahogany and Cherry. We also offer superb factory finish options in staining and coating using state-of-the-art equipment that achieves a perfect finish with advanced durability. Aluminum-Clad windows offer you real wood where you want it and long-lasting, weather resistant durablity where you need it!
Add Elegance to Your Home
Aluminum Clad Windows
See your New Window before You Commit With EXOVISION™
EXOVISION™ allows clients to see what their home will look like with their new window before they commit to a contract. Clients consult with our renovation experts to decide on the best porch options for their home. They can then get a preview of what their renovated home will look like through EXOVISION. If the client decides to use EXOVATIONS contractors for the renovation, the EXOVISION fee will be deducted from their price.
View Our Work
Check out our customer porch reviews and browse through some front portico before and after photos to get a better idea of our work. If you would like to learn more about installing a portico or front portch on your home, contact us today!