Door Replacement

Replacing home exterior doors is one of the easiest ways to change curb appeal.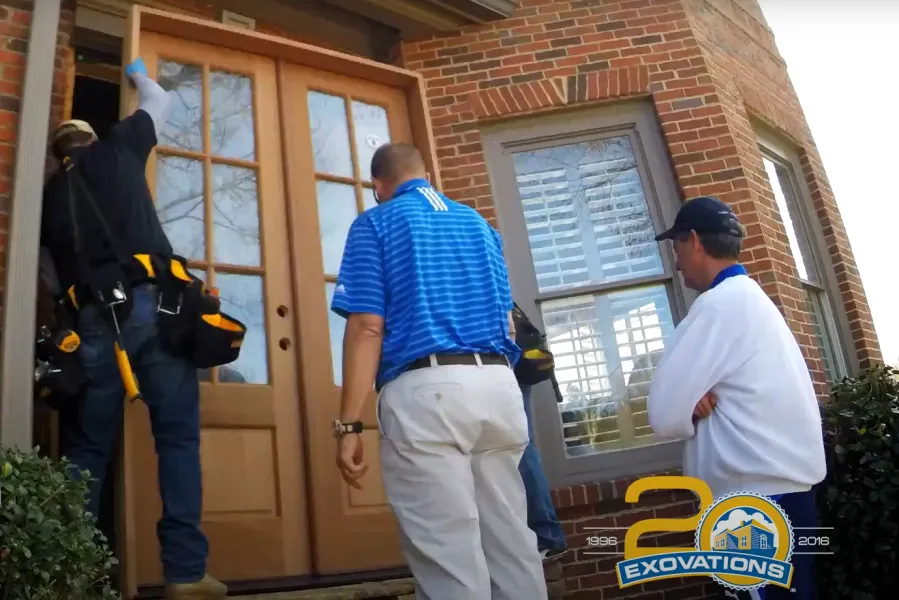 Looks and Efficiency
With so many door styles and choices available, homeowners can select doors that deliver their desired look. In addition to looks, replacing exterior doors also provides greater energy efficiency, which reduces the amount of money that you will spend heating and cooling your home.
At EXOVATIONS®, we offer exterior doors in many uses and styles including front doors, craftsman style doors, entry doors, patio doors, storm doors, hinged doors, french doors, sliding doors, and beautiful leaded glass doors.

Go Green. Get Green.
With Quality Door Replacements
Learn how replacing your windows, doors and roof just became more affordable.
See your Door Replacements Before You Commit with EXOVISION™
EXOVISION™ allows clients to see what their home will look like with their new entry doors before they commit to a contract. Clients consult with our renovation experts to decide on the best replacement door options for their home. They can then get a preview of what their renovated home will look like through EXOVISION. If the client decides to use EXOVATIONS contractors for the renovation, the EXOVISION fee will be deducted from their price.
View Our Work
Check out our customer door replacement reviews and browse through some exterior door before and after photos to get a better idea of our work. If you would like to learn more about installing new replacement doors for your home, contact us today!