Window Replacement
Replacing the windows in your home is one of the most rewarding home remodeling projects your can undertake.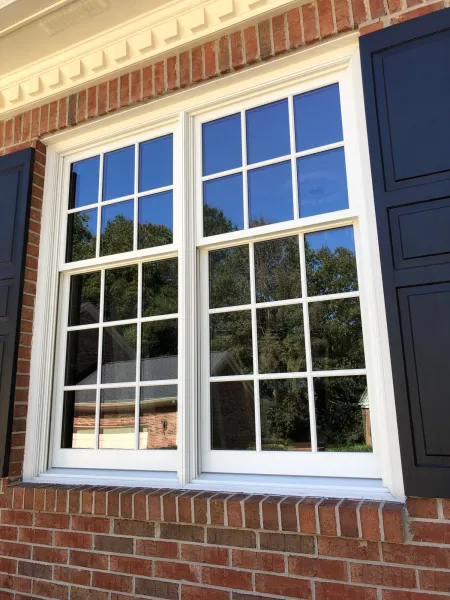 Replacing Windows
There are many reasons your may decide to replace the windows in your house. You may have old, inefficient windows that are drafty and difficult to operate. Maybe you want windows that are easier to clean or require less maintenance. Perhaps you want to update the look of your home with a new style of window. You may wish to enlarge existing windows or even add more windows to bring more light into your home. Whatever your reason for getting new windows, they can boost your home's curb appeal, and significantly improve your home's energy efficiency.
Learn More About Windows
Continue exploring our site for all the information you need to make the best decision for your home's new windows.
Window Contractor
Window Replacement Experts

EXOVATIONS is a licensed and certified Atlanta replacement window contractor offering a wide array of replacement units, including cellular PVC windows, wood windows, Aluminum-Clad windows, and vinyl replacement windows. Whatever style, shape or type of home replacement window you prefer, our window experts can help you select the best product and install it with the highest quality workmanship.
When it comes time for window replacement, we understand that choosing the right product for your home is an important decision. Our goal is to provide you and your family with a full line of window replacements that not only enhance the beauty of your home, but also improve the climate comfort and significantly reduce your maintenance time and effort. With our professional window installation experts and advanced products, we can help make sure that any window replacement project is completed with quality results every time.
If you need windows - you need EXOVATIONS. When I decided that I needed new windows, I was really dreading it. When I called EXOVATIONS, the first thing that I asked was if they were going to bother me and stay at my house until I bought something. The lady that answered said absolutely 'no.' I was sold! The salesman was very nice, knowledgeable and low-pressure ... he even came early. He told us about the windows and showed us different styles. When he gave me the estimate, it sounded good to me. Installation went off without a hitch. They finished everything in 1 day! The project manager was awesome also! He made sure that everything went smoothly. This was just too easy. He came by for the final walk-through and I told him that everything was perfect. These guys are the real deal! They have earned my business for life.
J. McKinstry
Customer
Make Your Home Look New
With Replacement Windows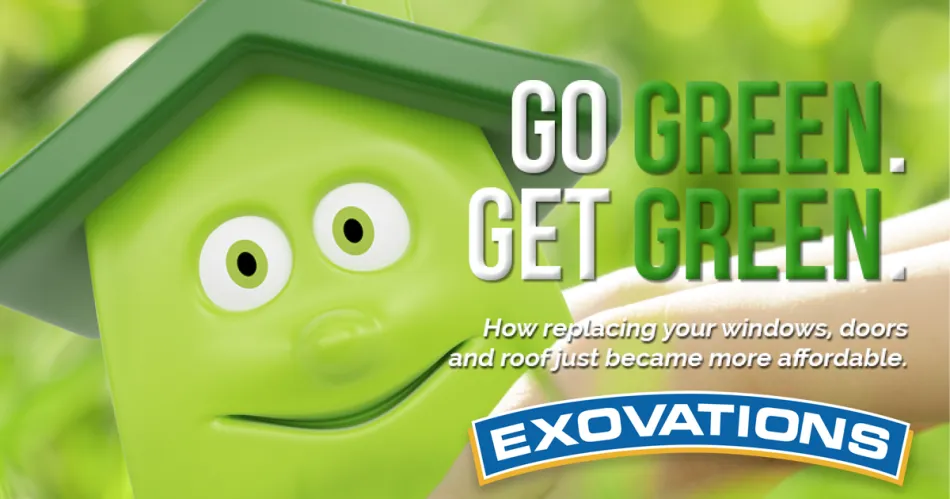 Energy Efficient Windows
When it comes time to investing in window replacement for old windows, look no further than EXOVATIONS®. As a leading window manufacturer, they offer an array of styles and designs that can help spruce up the outside of your home while providing superior energy efficiency. Many are also Energy Star certified, meaning they'll be sure to reduce monthly energy costs. The wide variety of window types includes options such as double hung, slider, casement and more. Stay ahead of the trend and enjoy the benefits of excellent craftsmanship by investing in a window type that is both of high quality as well as efficient. Contact us today for a free consultation!
EXOVATIONS® Vinyl Replacement Windows Atlanta on WSB-TV
See your New Window before You Commit With EXOVISION™
EXOVISION™ is a revolutionary new service that can help you to determine the best choice for windows in your new home. Our many years of experience have given us the knowledge to know what would best enhance the curb appeal of your residence, and with EXOVISION, you can get an accurate preview of what this upgrade would look like before committing to a contract. Our renovation experts are more than happy to discuss the many options available so you can make the best selection, and we would highly recommend taking advantage of EXOVISION's unique ability to show you a visual representation of how your home would be transformed. If you decide to use EXOVISION's contractors for renovations, the cost of the EXOVISION fee will be deducted from the total price; making it an even better deal!
View Our Work
Are you looking for wood window frames or casement windows for your home? Look no further than our customer window reviews for the highest quality of wood, vinyl and various other replacement window options. Our window manufacturer offers excellent before and after photos to give you a better idea of our work so you can choose the perfect fit for your home. Contact us today to learn more about installing beautiful new windows on your property!