Under Deck Ceiling System: Deckbrella™
Add more outdoor living space to your home by installing our under deck ceiling and draining system.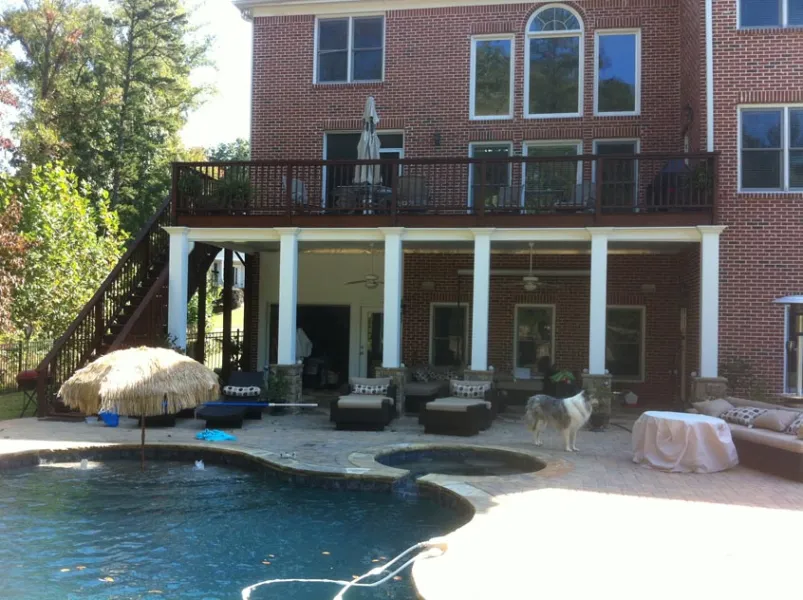 Discover the fun beneath your deck
DeckBrella™ is EXOVATIONS premium, state-of-the-art under deck ceiling system that transforms that dark, damp, unused space under your home's deck into a beautiful, comfortable, waterproof living area for your family.
Our beautiful interlocking, rustproof, painted aluminum system can be installed under any deck, big or small, short or tall. DeckBrella™ reflects and amplifies visible light, enhances finished space, keeps furniture dry, and drains runoff water safely away from the foundation of the home. Your new DeckBrella™ space will be perfect for entertaining, grilling, a dip in the hot tub, table tennis, and hanging out with the family.
Best of all, you add beautiful living space to your home without the expense of a significant renovation project. Your new DeckBrella™ room may just become the most favorite room of your house.
Get inspired by seeing before and after photos of our customers who installed Deckbrella to either their existing deck or their new deck constructed by EXOVATIONS.
Before/After Gallery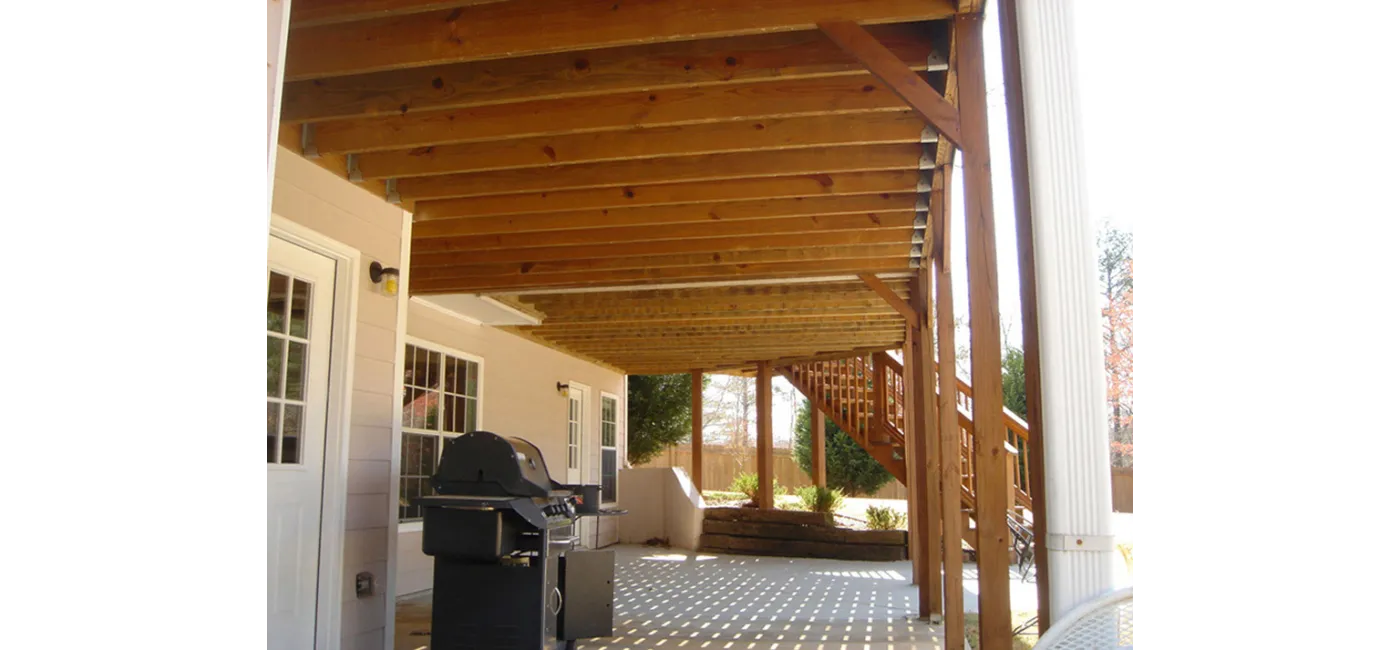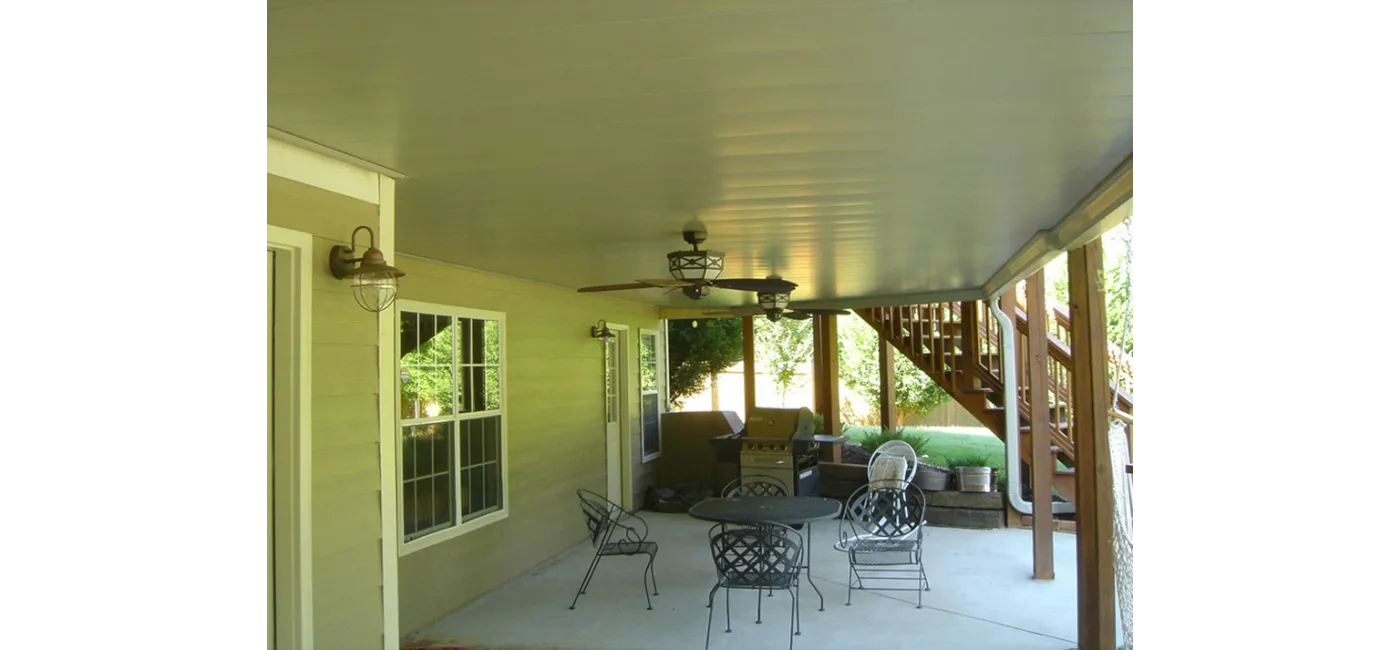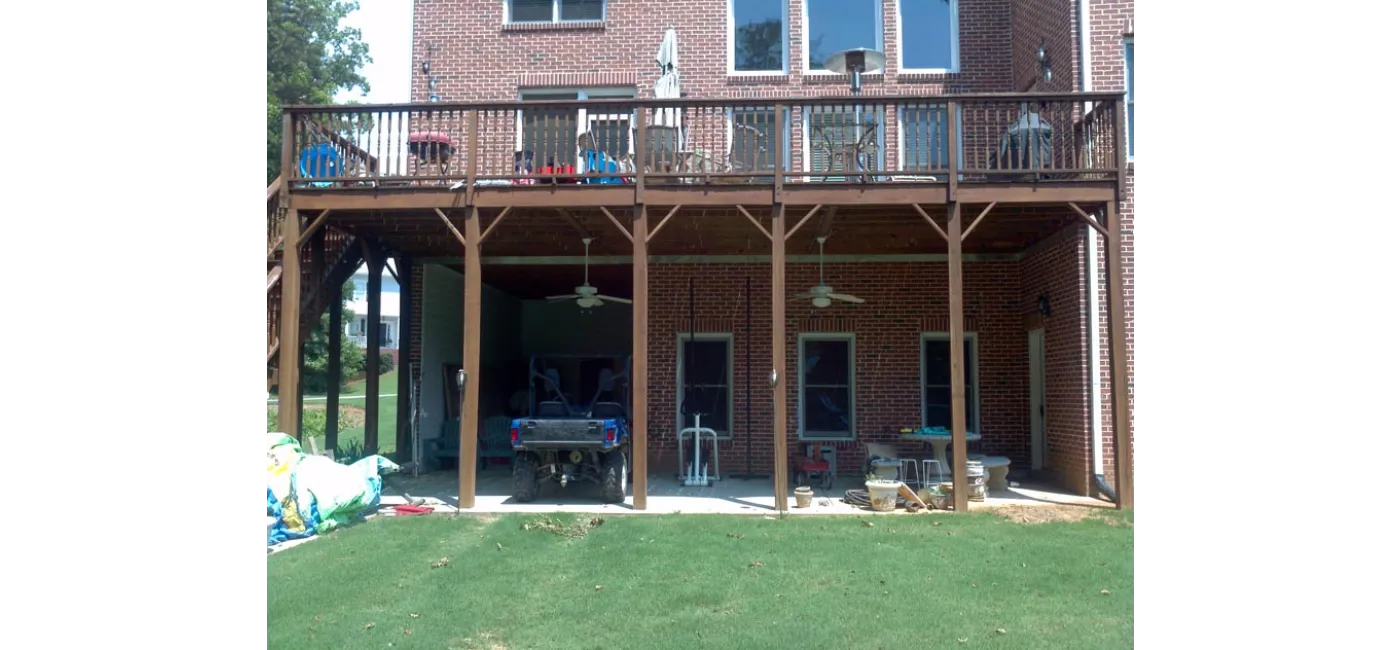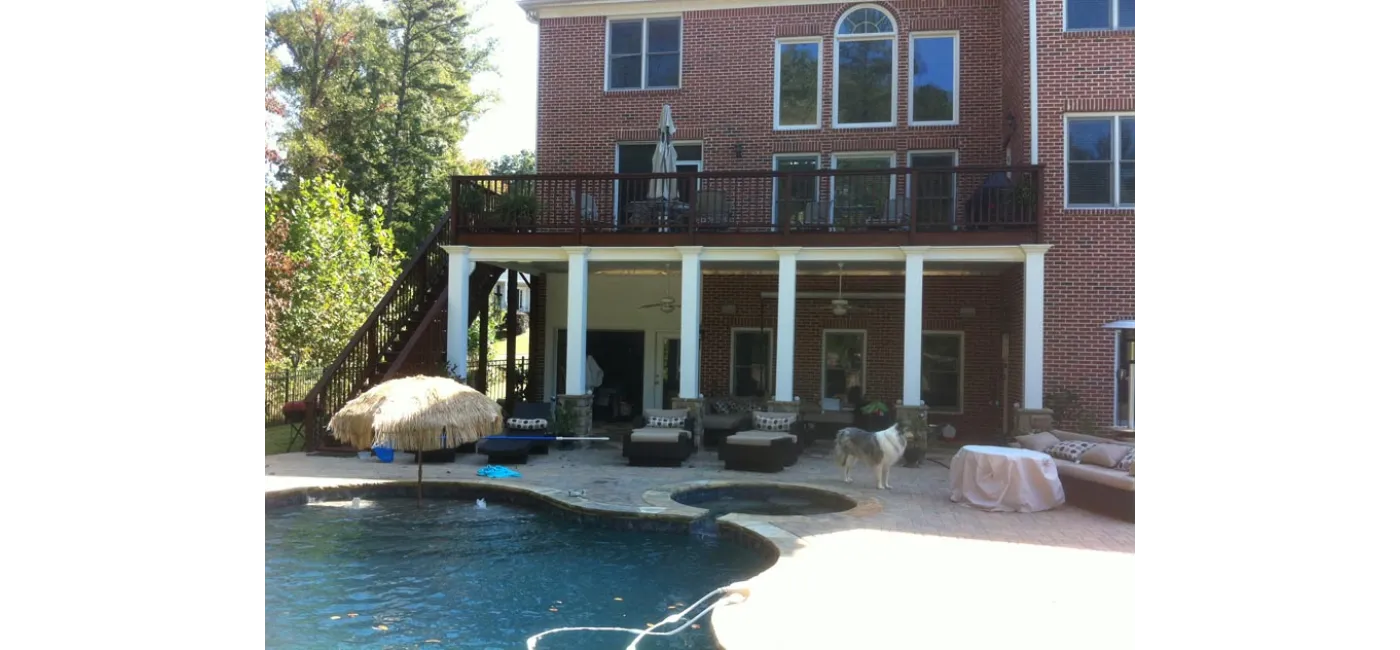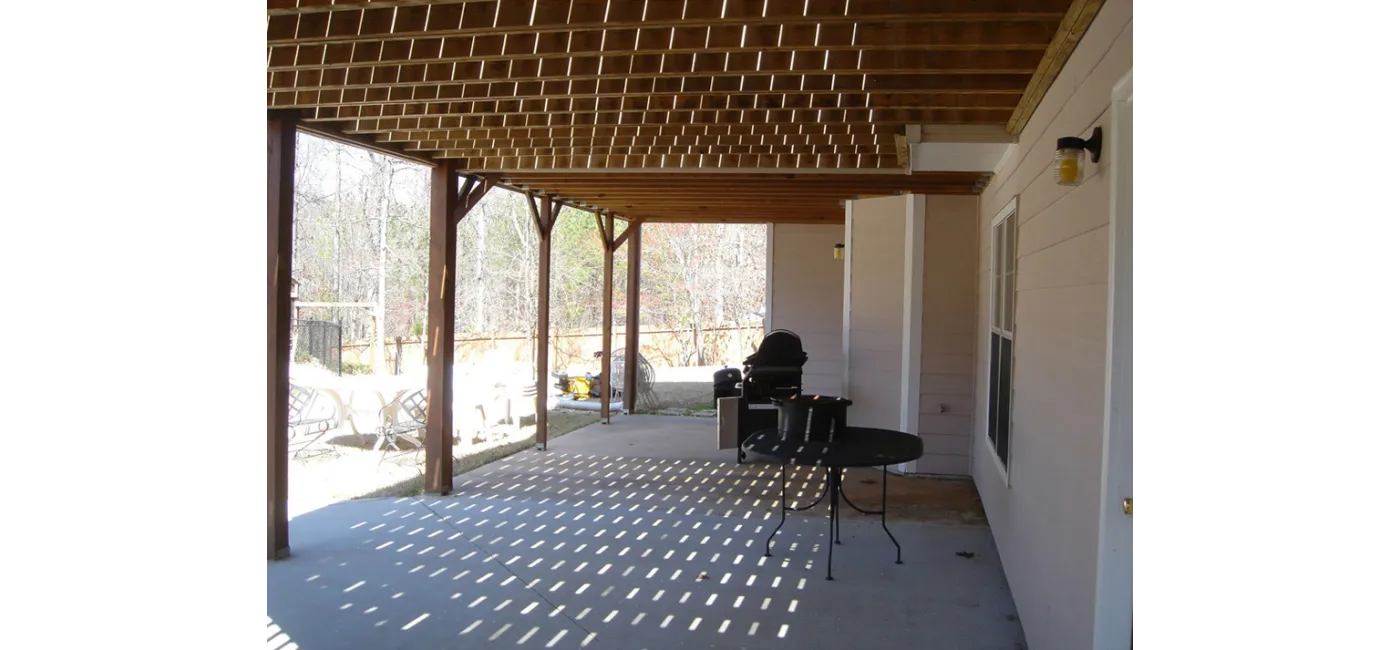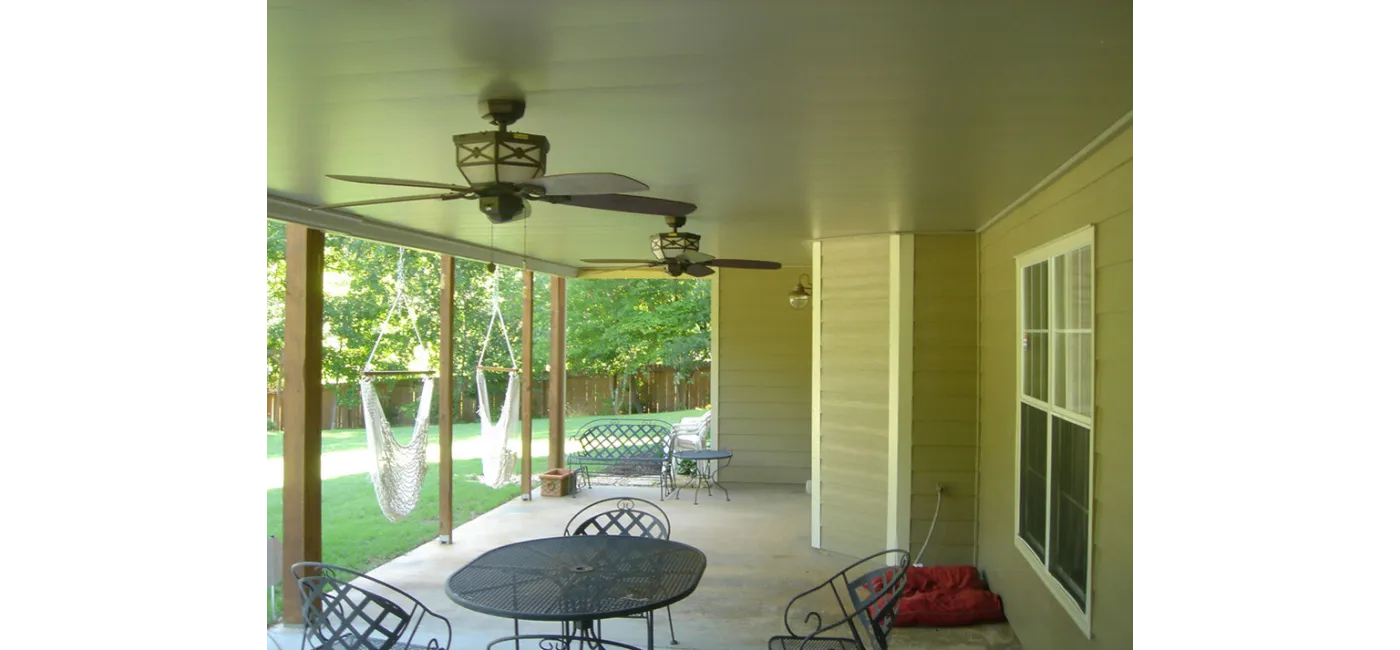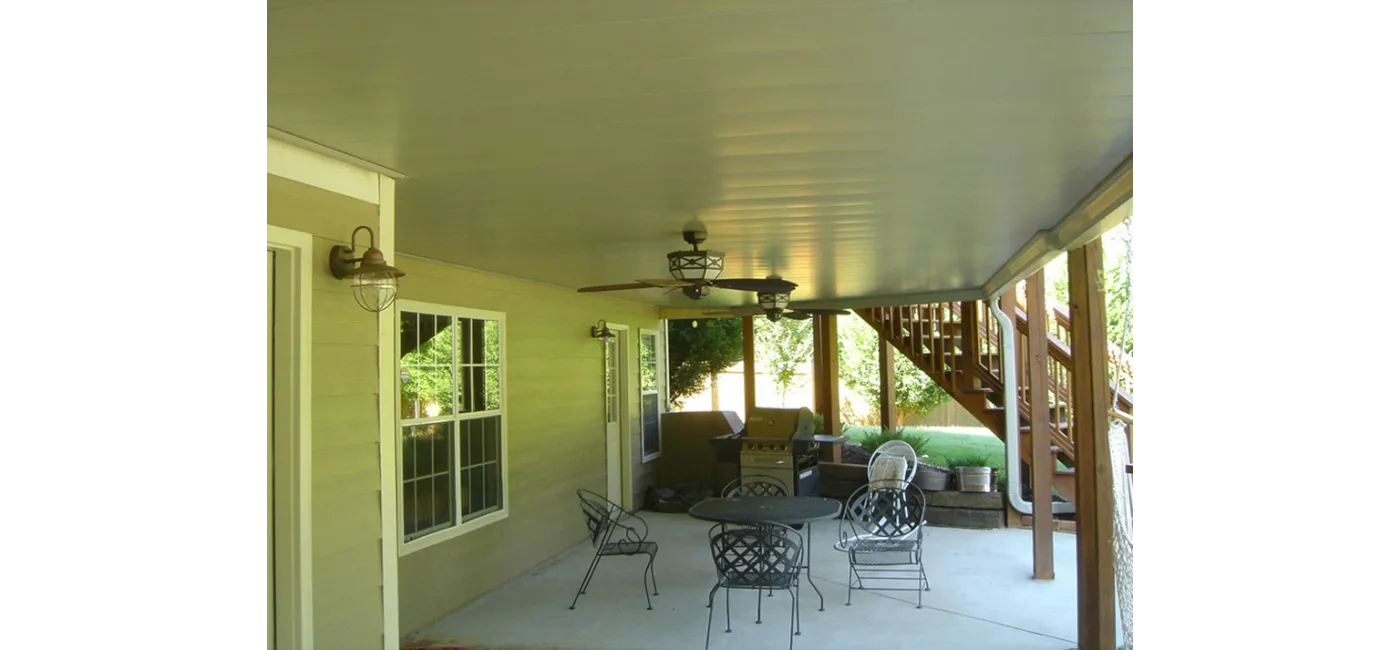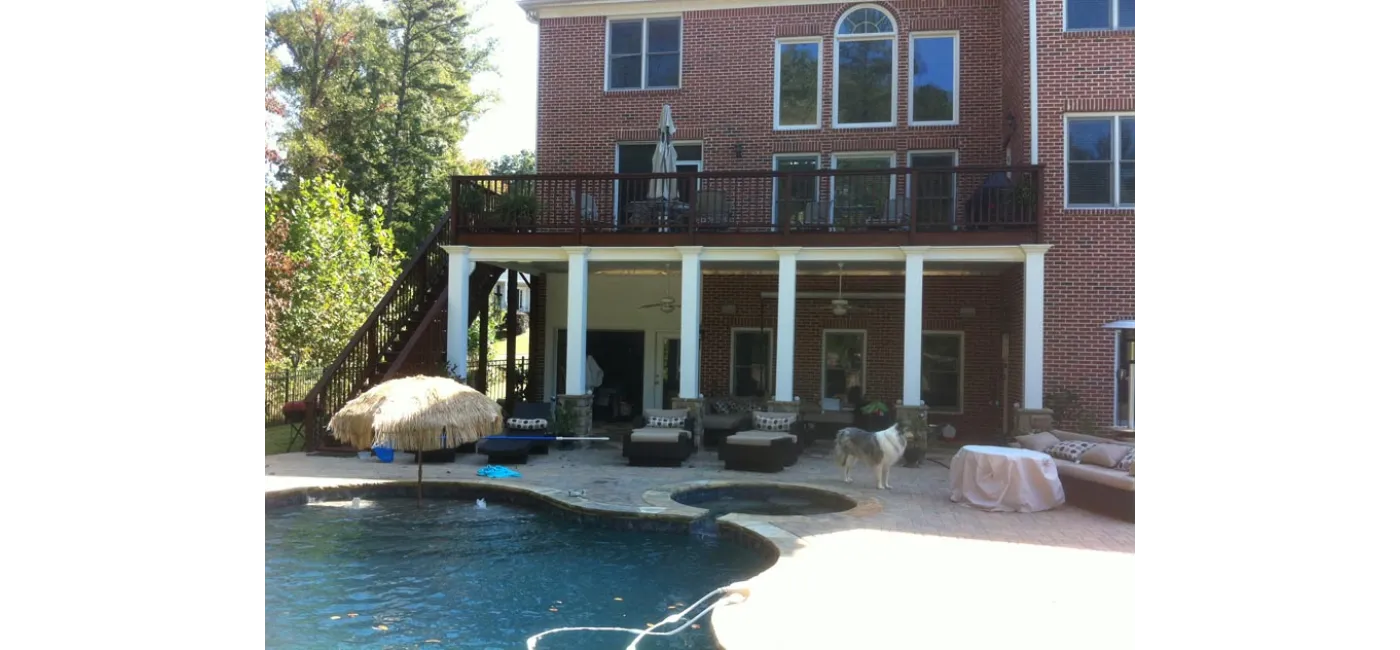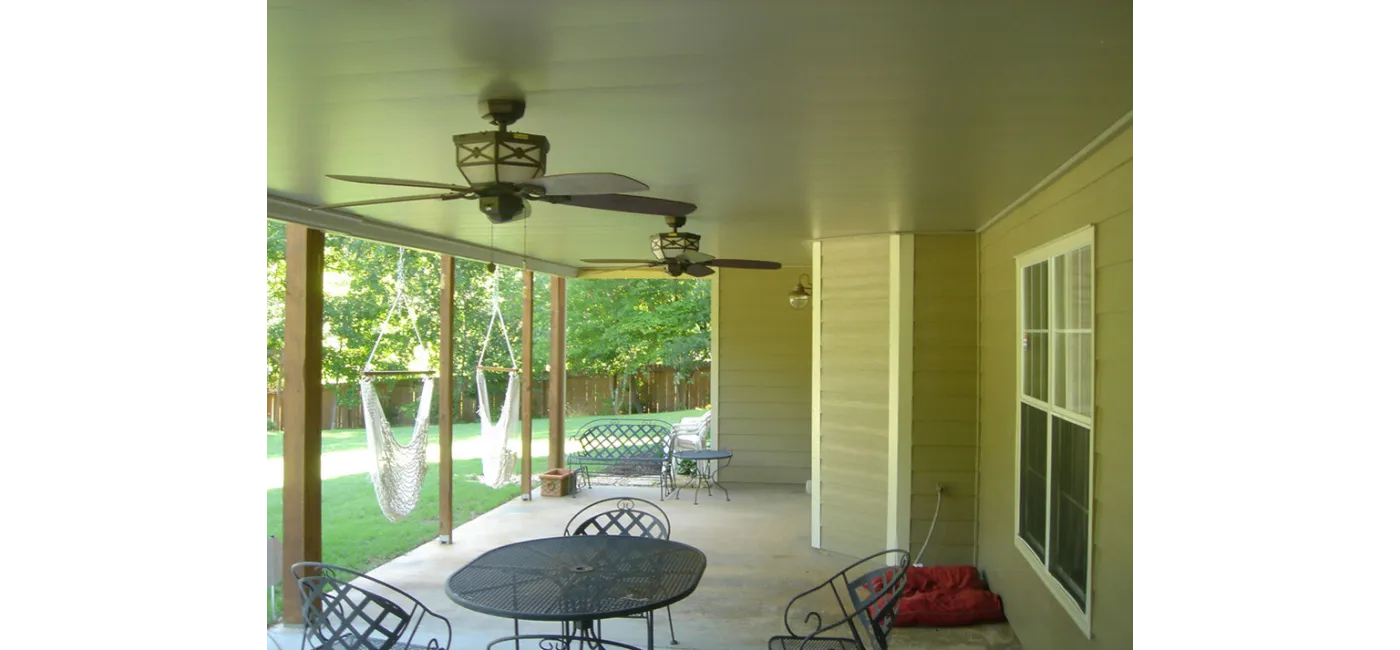 EXOVATIONS® Outdoor Living VIDEO
Atlanta Under Deck Ceiling System
Add Character to Your Home
With A Deckbrella
See your New Deckbrella™ Before You Commit with EXOVISION™
EXOVISION™ allows clients to see what their home will look like with their new under deck ceiling system through EXOVISION. If the client decides to use EXOVATIONS contractors for the renovation, the EXOVISION fee will be deducted from their price.
View Our Work
Check out our customer under deck ceiling installation reviews and browse through some before and after Deckbrella™ photos to get a better idea of our work. If you would like to learn more about installing Deckbrella for your home, contact us today!