Roofing Shingles
EXOVATIONS® is proud to provide the very best residential roofing shingles on the market.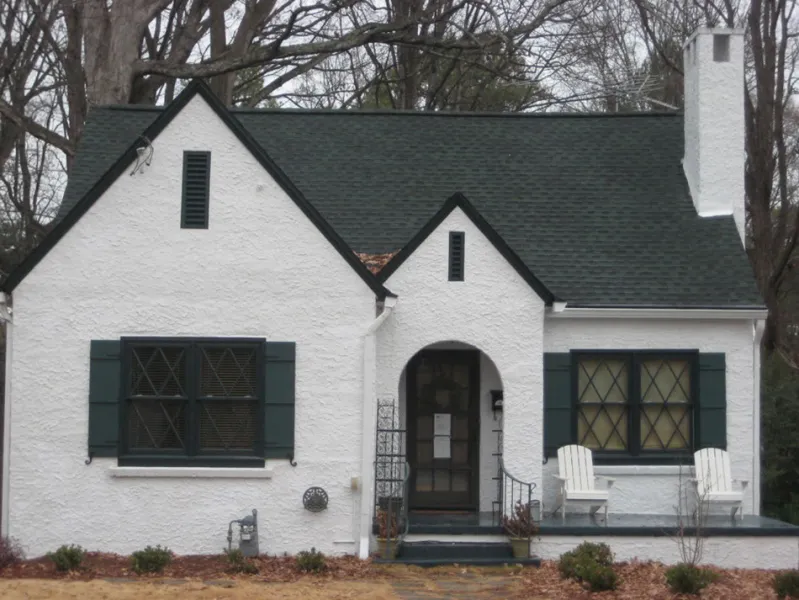 Comparing Different Types of Roof Shingles
For residential applications, asphalt shingles are most commonly used. But there are different types of asphalt shingles, so you should talk with your roofing contractor and research the pros and cons of these products when selecting the best roofing shingle for your home. You should also check with your homeowner's association to see whether a certain type of roof shingle or specific shingle colors are required in your neighborhood.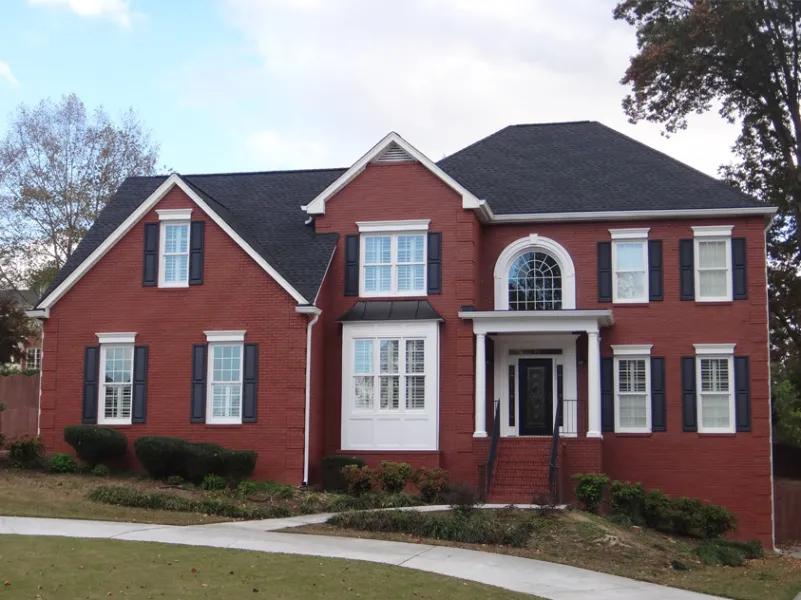 3-Tab Vs. Architectural Shingles
The first decision homeowners make during a roof replacement project is whether to use basic 3-Tab shingles, or upgrade to an Architectural style shingle. There are significant differences between these two types of shingles.
What are Three-Tab Shingles?
Basic three-tab asphalt shingles are widely used and provide solid performance at a budget-friendly price point. In this type of asphalt roofing material, each shingle is cut into three equal-sized "tabs"—the exposed portion of the shingle that you can see once it is installed. Every shingle is identical in size, shape and thickness, resulting in a uniform appearance.
What are Architectural Shingles?
Architectural shingles, sometimes called dimensional shingles or laminate shingles, are visually distinctive and give a more sophisticated appearance to the roof. This shingle is not cut into tabs, but has pieces of additional asphalt in varying widths laminated to the shingle with an asphalt sealant. This creates an intentional variation in thickness and color shading, which mimics the irregular shadows and random sizes that are characteristic of a wood shake or slate roof. Architectural shingles are thicker, and can weigh 50% more than 3-tab shingles.
The Pros and Cons of 3-Tab and Architectural Shingles
Appearance
Both types of shingles are available in an array of colors to complement your home. However, due to the way architectural shingles are manufactured, they come in a wider variety of shading, texture, and shape options.
A three-tab shingle roof can look flat and featureless due to the uniform nature of the shingles. Most people find architectural shingles more visually appealing than 3-tab shingles, which improves a home's curb appeal.
Aesthetically, architectural shingles can resemble the appearance of premium materials like cedar or slate, which is appealing when an upscale look is desired.
Durability
Because they are thicker, architectural shingles are less likely to curl than 3-tab shingles.
Most three-tab shingles are only warrantied to handle wind speeds up to 60 miles per hour. In contrast, architectural shingles are often warrantied for winds as high as 110 mph with standard installation; and even as high as 130 mph if special installation procedures and materials are used.
A standard grade 3-tab asphalt shingle roof is likely to need replacement after 15-20 years, but the additional thickness of architectural shingles makes them considerably more durable. An architectural shingled roof can be expected to last about 50% longer than a 3-tab shingled roof.
Most three-tab shingles only carry a 20-25 year limited warranty from the manufacturer, whereas architectural shingles may be warrantied for 40 years, 50 years, or even carry a Lifetime warranty. (Warranty terms vary by manufacturer, product line, and installation procedures followed.)
Price
Three-tab shingles cost less than architectural shingles, and therefore are often used on lower-value homes, or when budget is a concern.
In general, architectural shingles may cost about 25% more than 3-tab shingles, but they are considered the standard for higher-end homes.
Due to their quality, look and desirability, architectural shingles may the best type of shingle to use if you want to increase the resale value of your home.
Add Character to Your Home
With Shingles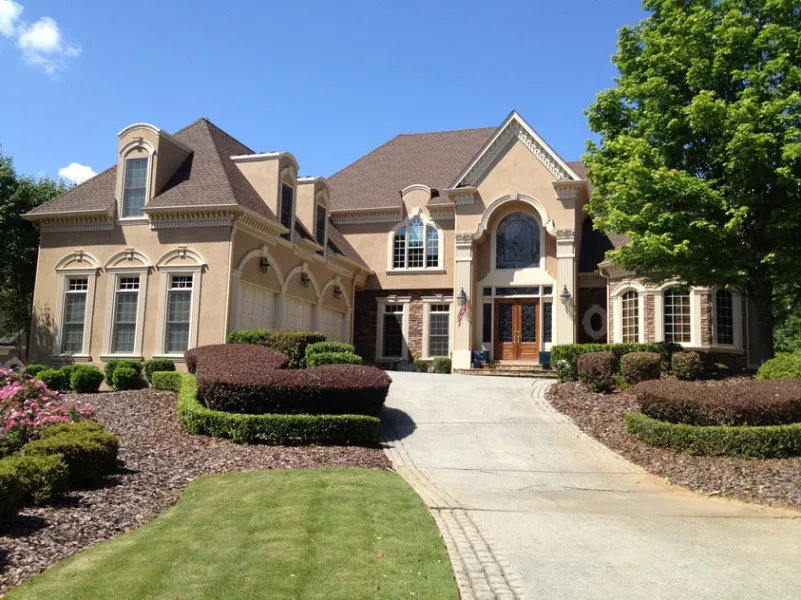 Roofing System Manufacturers
As a certified, licensed Georgia roofing contractor, EXOVATIONS recommends only the highest quality roofing systems designed for residential use. The roofing systems we choose blend superior protection, timeless beauty, and dependable warranty coverage. These manufacturers provide complete lines of residential roofing shingles, roof underlayment, and ventilation products.
GAF ROOFING SYSTEMS
Founded in 1886, GAF is one of North America's largest residential roofing manufacturers. Durable GAF shingles come in a variety of rich colors that offer GAF's signature Advanced Protection Technology. One of the most popular GAF lines that we represent is the Timberline® shingle. These Lifetime Architectural Roofing Shingles offer value and performance, with a dimensional wood shake look.
CERTAINTEED ROOFING PRODUCTS
CertainTeed is a leading North American manufacturer of innovative building materials that places a strong focus on delivering a superior customer experience. CertainTeed Roofing offers a wide array of beautiful and durable shingles made from the highest quality roofing materials and backed by a strong warranty program.
See your Roof and Renovation Before You Commit with EXOVISION™
EXOVISION™ allows clients to see what their home will look like with their new shingles before they commit to a contract. Clients consult with our renovation experts to decide on the best replacement roof for their home. They can then get a preview of what their renovated home will look like through EXOVISION. If the client decides to use EXOVATIONS contractors for the renovation, the EXOVISION fee will be deducted from their price.
View Our Work
Check out our customer roof replacement reviews and browse through some roofing before and after photos to get a better idea of our work. If you would like to learn more about installing a new replacement roof for your home, contact us today!