Deck Design
When building a deck it is important to choose a design and style that suits your personal tastes as well as the style of your home and surroundings. From wood to glass and steel to contemporary or rustic, the options are seemingly endless.
Deck Design Options
In order to help simplify the design process, here are some ideas organized by style to help you in the process of choosing the perfect design for your new deck.
Whether your style is traditional or contemporary or somewhere in between, there is sure to be a deck design perfectly suited for your needs and taste. Hopefully, these five design ideas will help get you started from a design point and allow you to determine the best style for your needs. At EXOVATIONS®, we are more than happy to help with the design process and are able to combine styles, materials, and design elements to meet your exact specifications.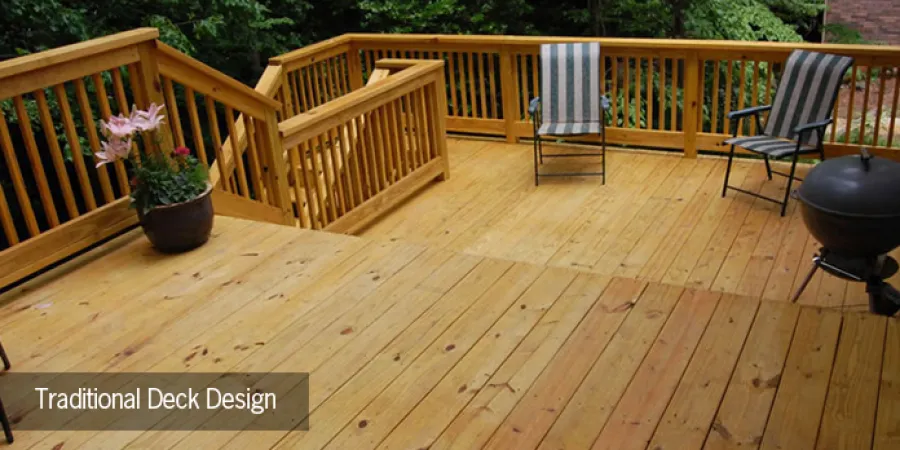 Traditional
Without a doubt the most common deck style, traditional decks are very versatile and most often are built from warm, durable woods such as cedar or rosewood. From a style standpoint, these decks are usually characterized by chamfered corners, trim moldings, and routered rail caps. For those looking for a timeless and versatile, traditional style decks represent the best of both worlds.

Contemporary
On the opposite end of the design spectrum from the traditional deck lays the contemporary deck. Defined by sleek design and basic shapes, contemporary decks are often built from concrete or steel and are usually very low maintenance due to the industrial materials used.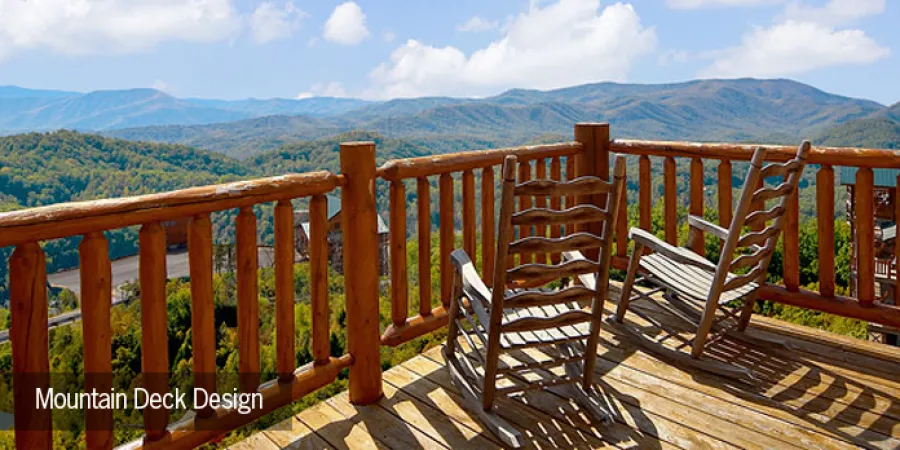 Mountain
Usually featured on mountain area or lake homes, mountain style decks are often rustically styled and may feature heavy timber framing and log inspired railing.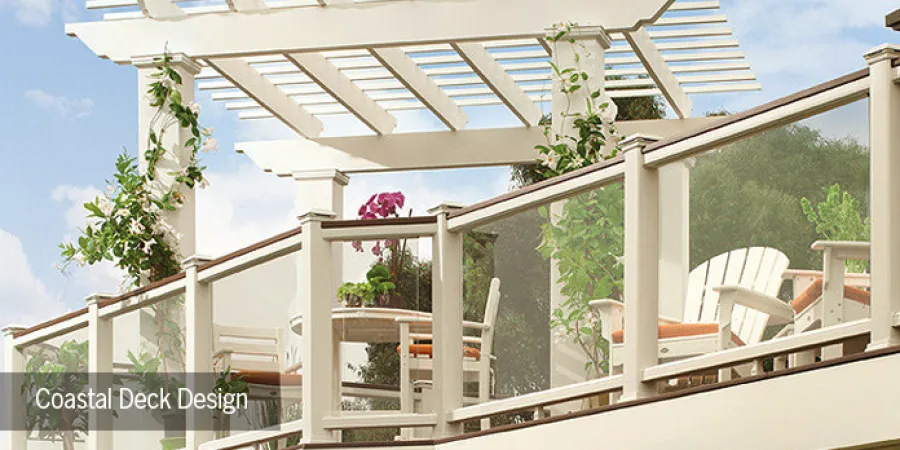 Costal
For those at sea level, coastal decks epitomize the carefree and breezy lifestyle of waterfront living. Coastal decks utilize light, airy colors such as white or light gray and can be built from cedar or more weather resistant materials such as Trex Transcend composite decking.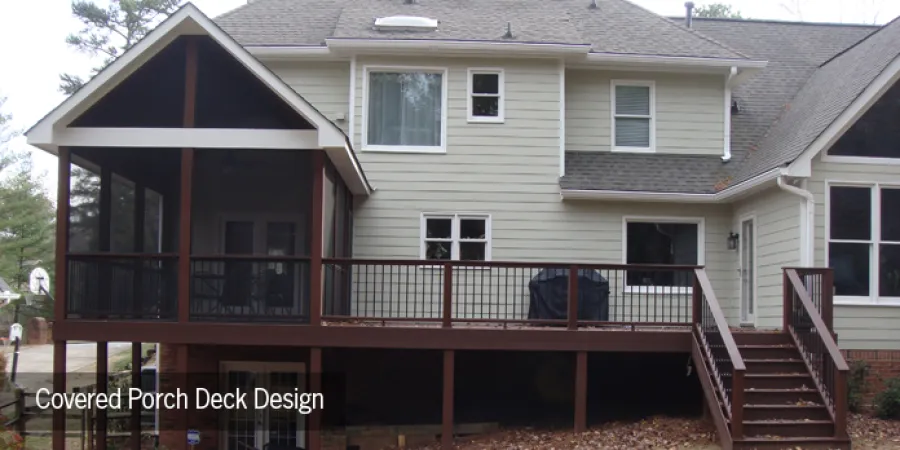 Covered
While not a design style in its own right, a covered porch is an important design feature that can be incorporated into any of the previously mentioned styles. While outside, open decks are great when it is sunny, a covered area allows for the enjoyment of your deck in rain or shine.

Stylize Your Home
With A Brand New Deck
Before/After Gallery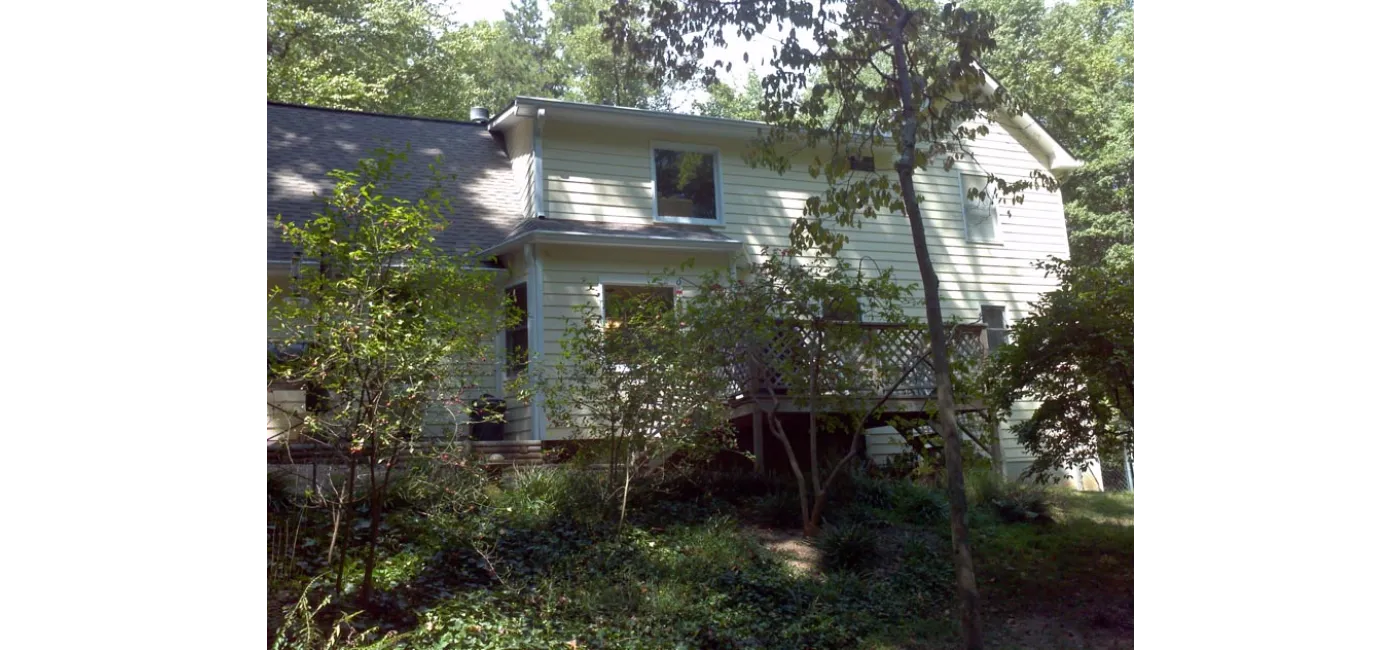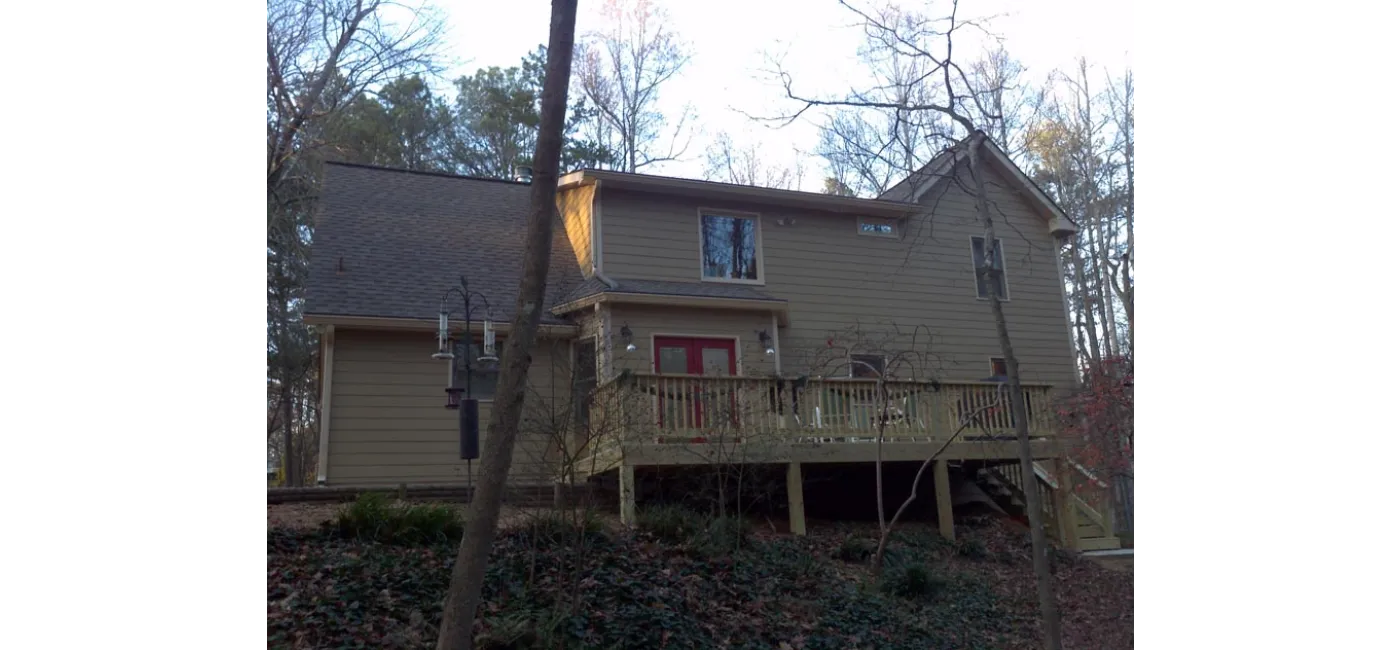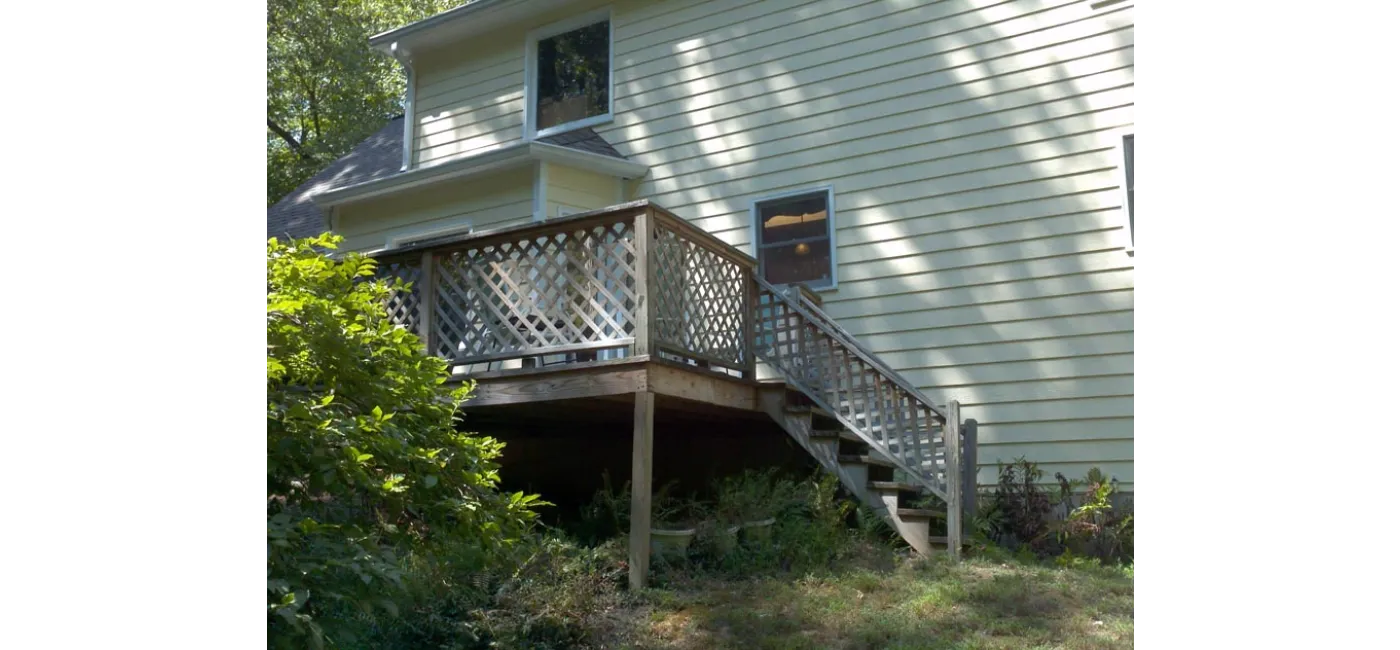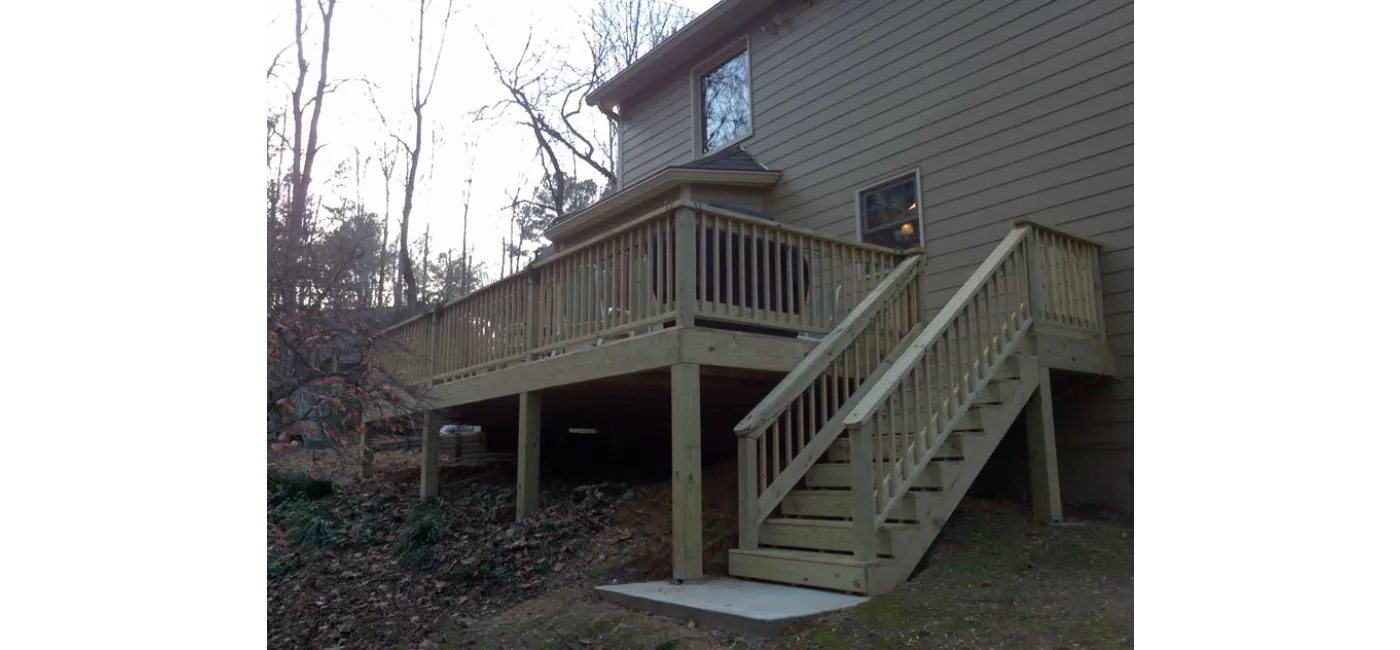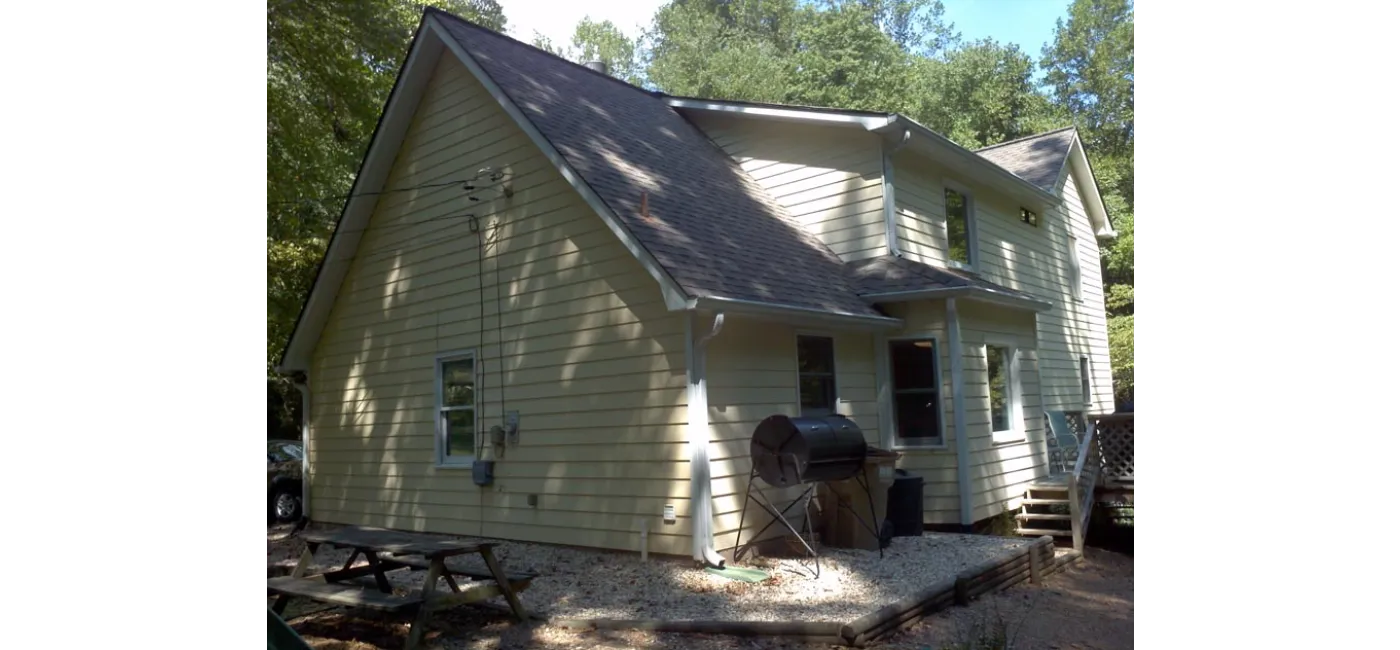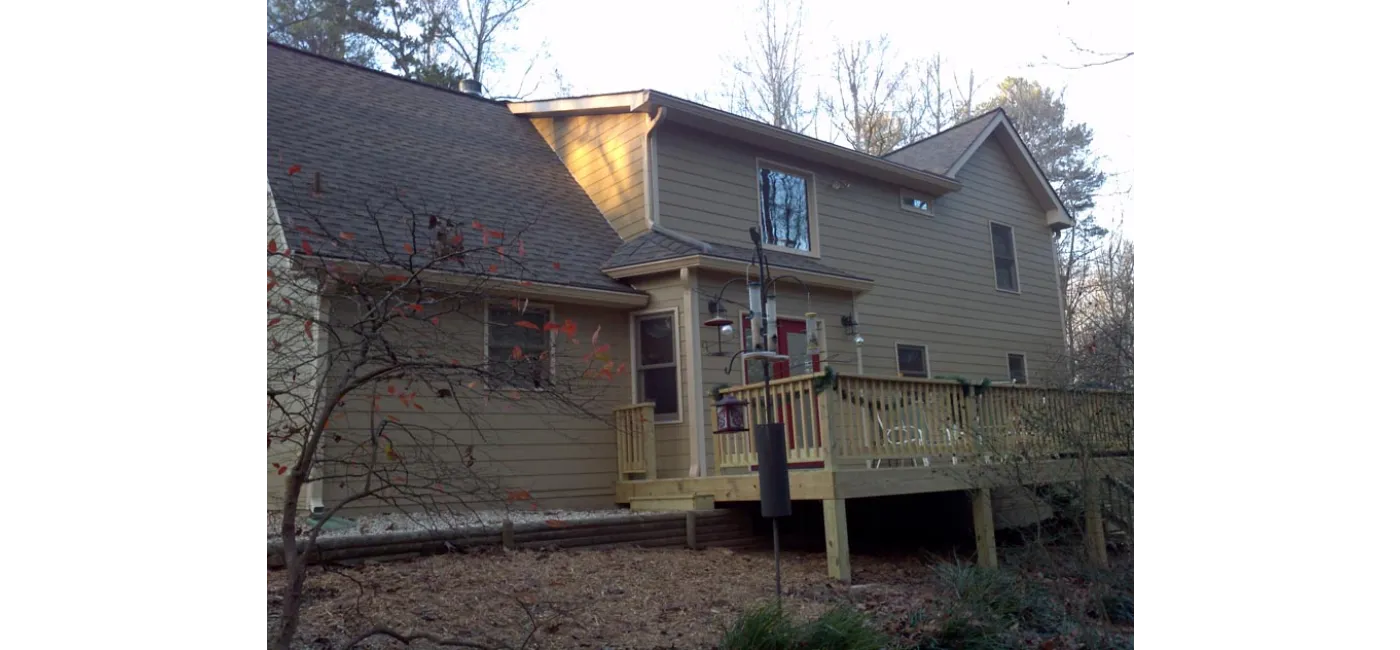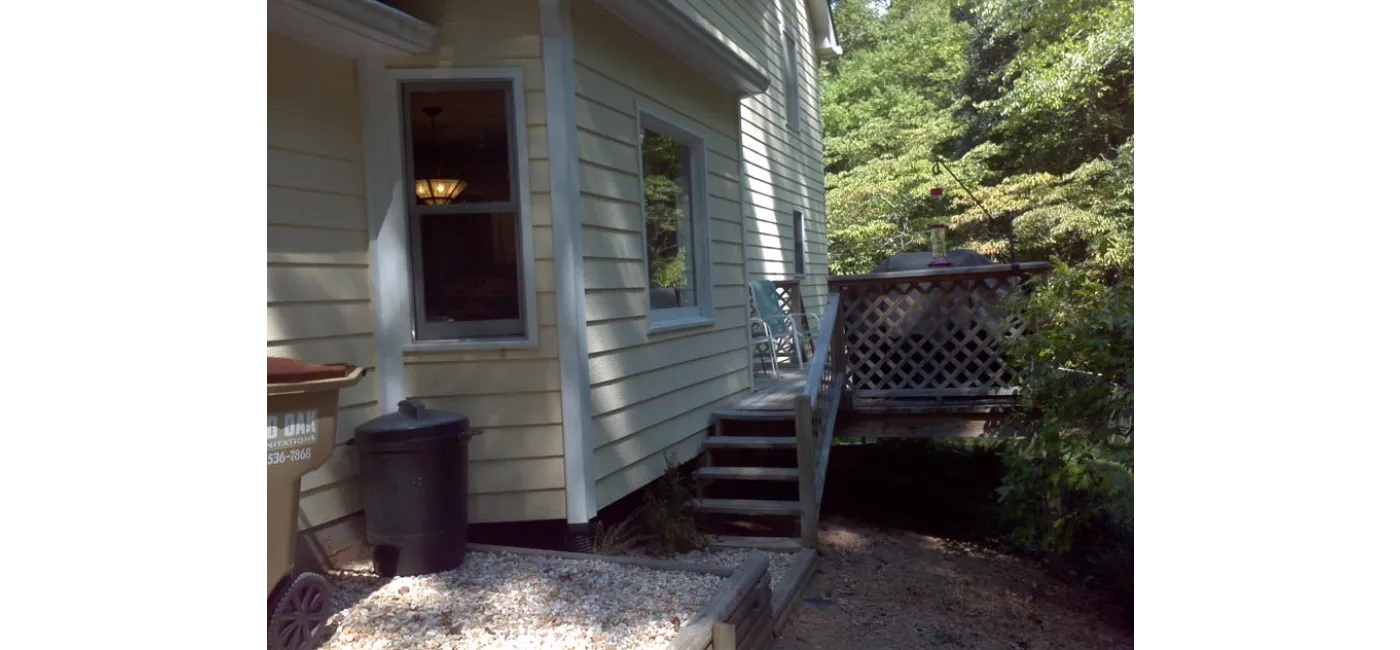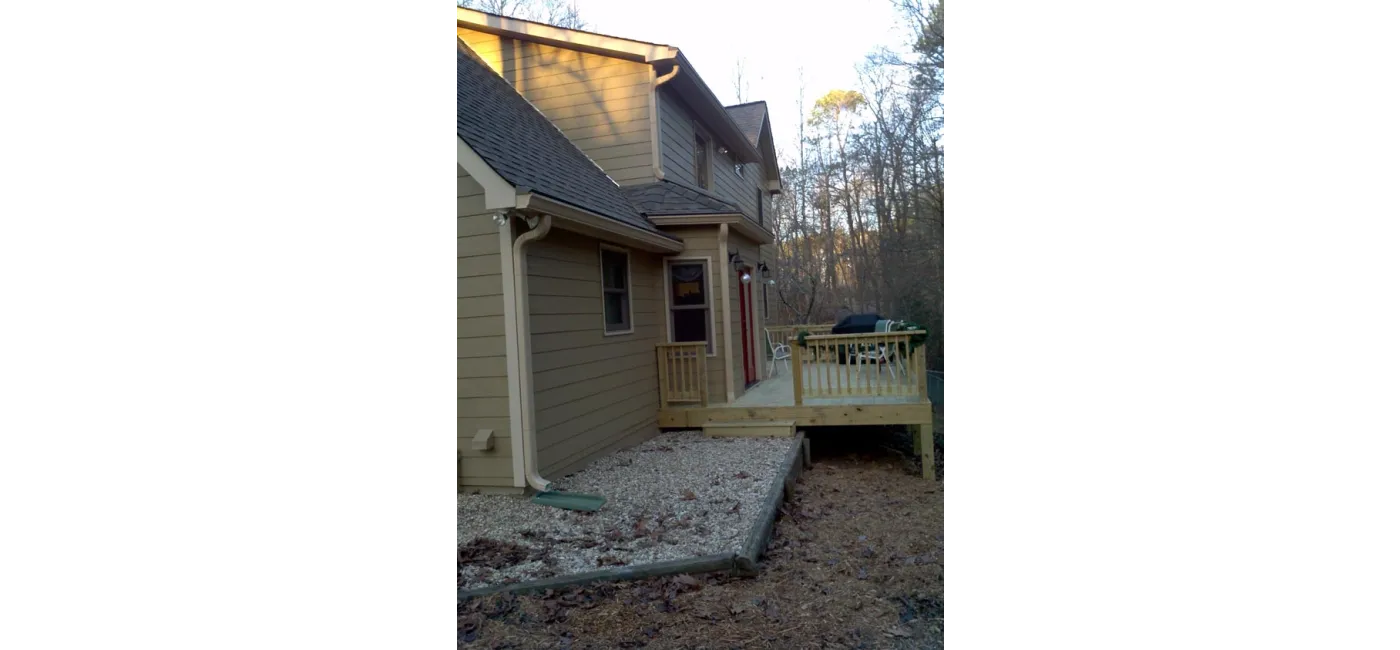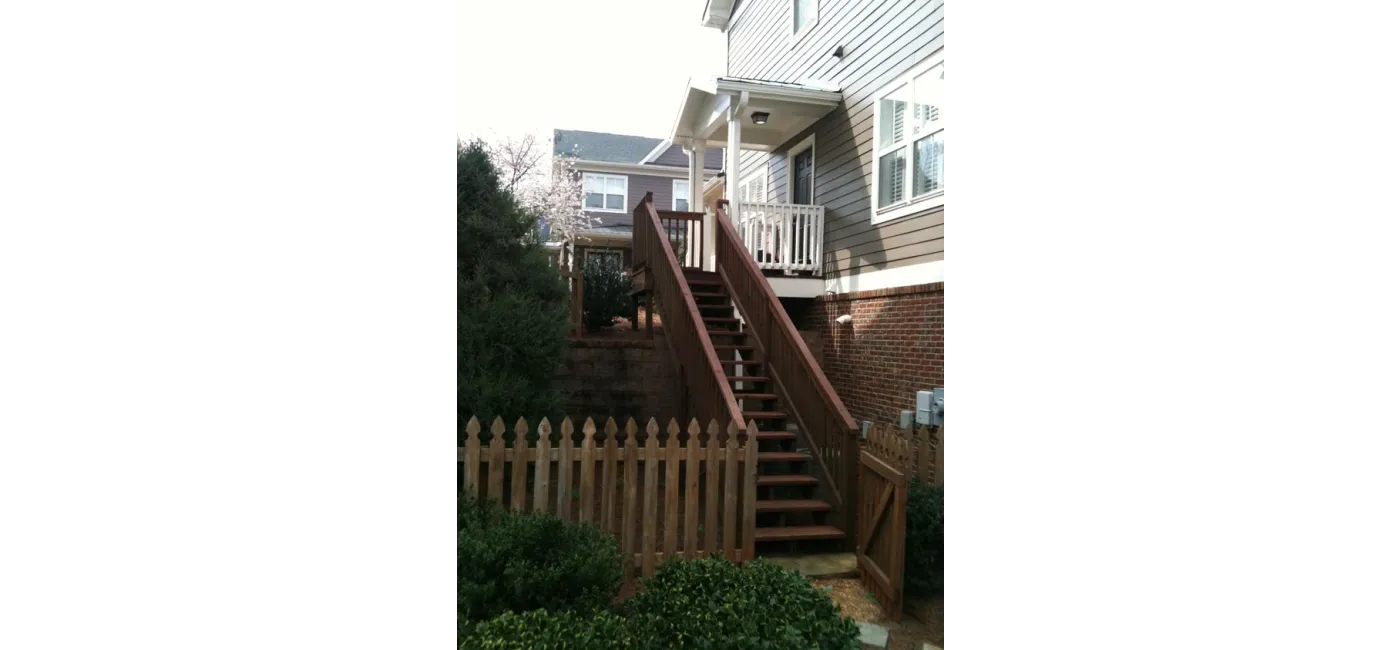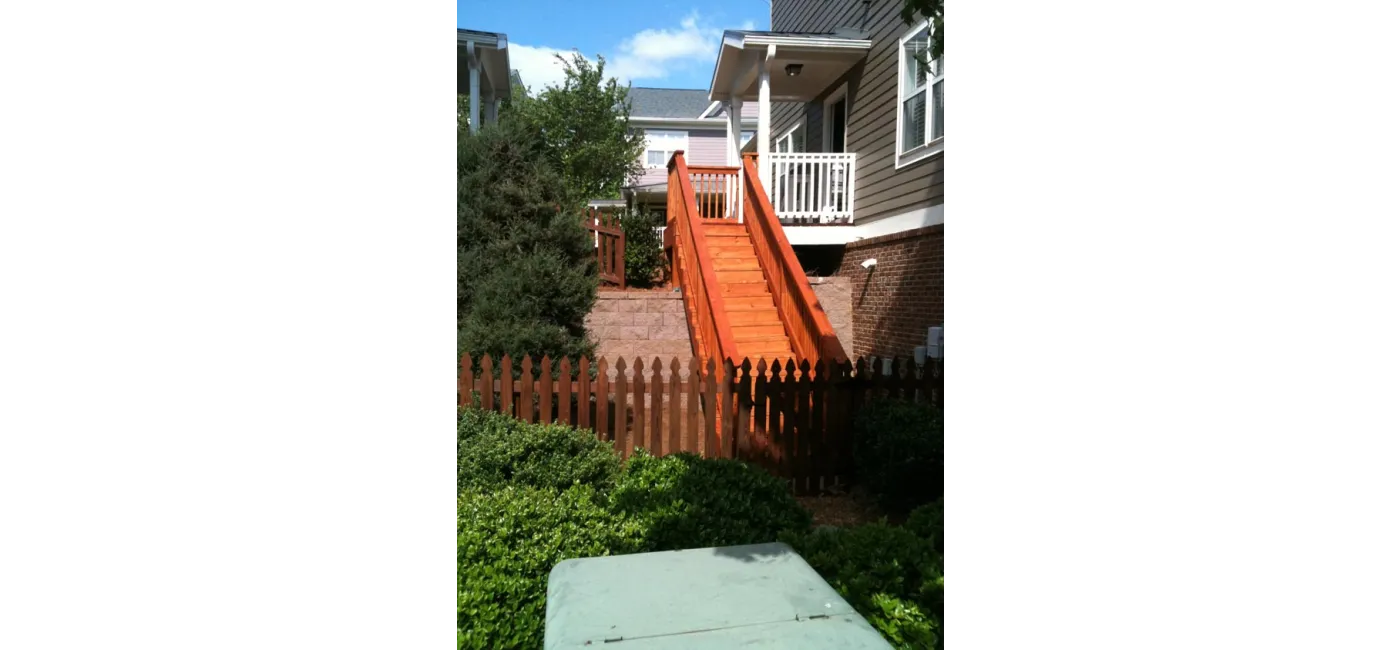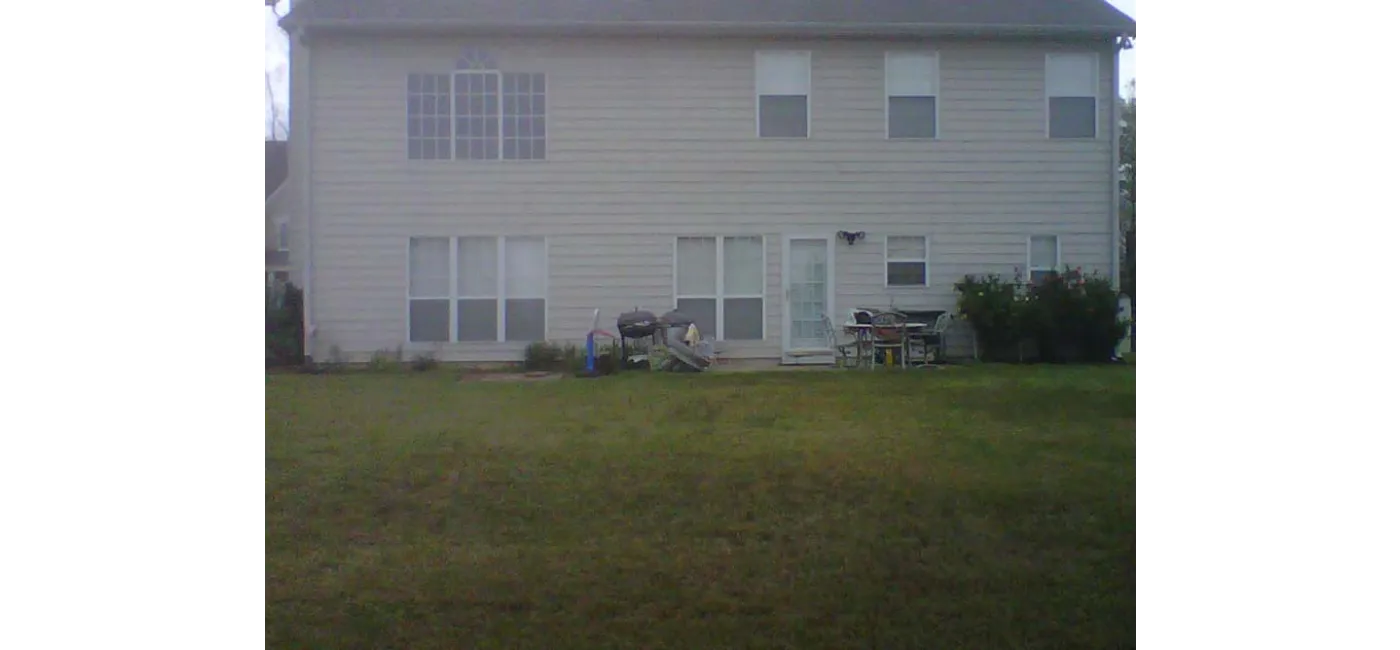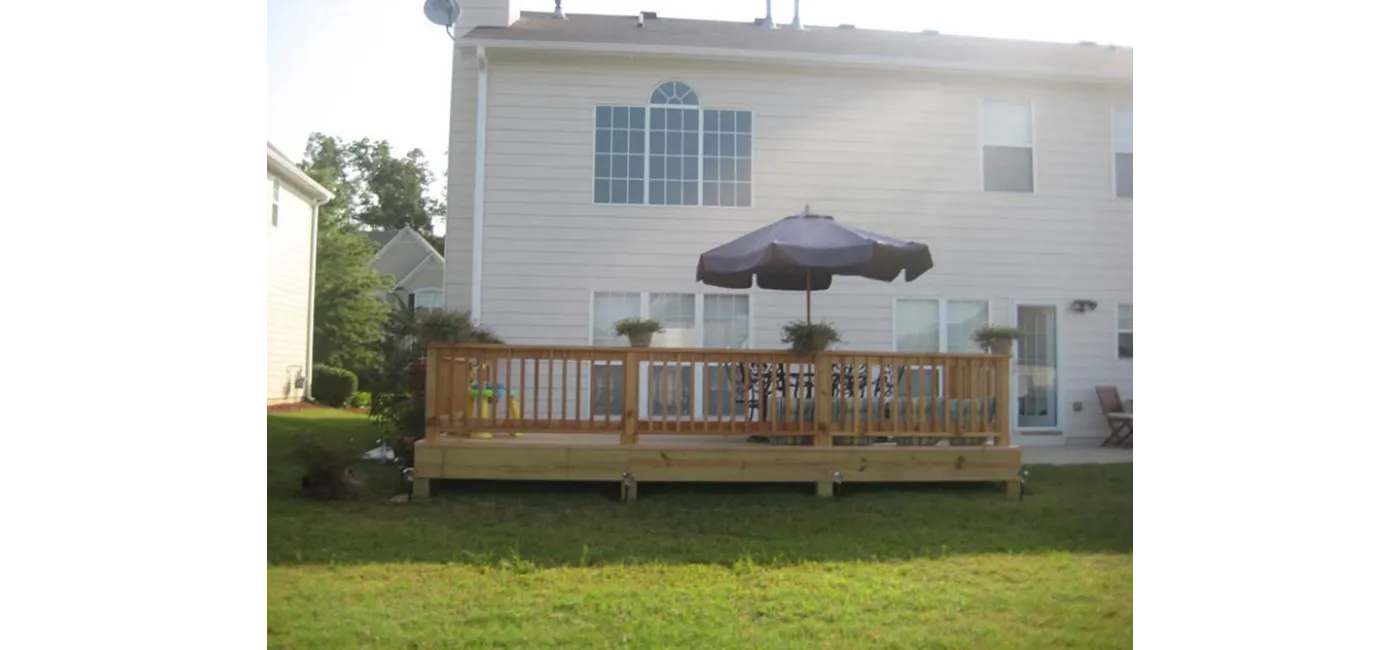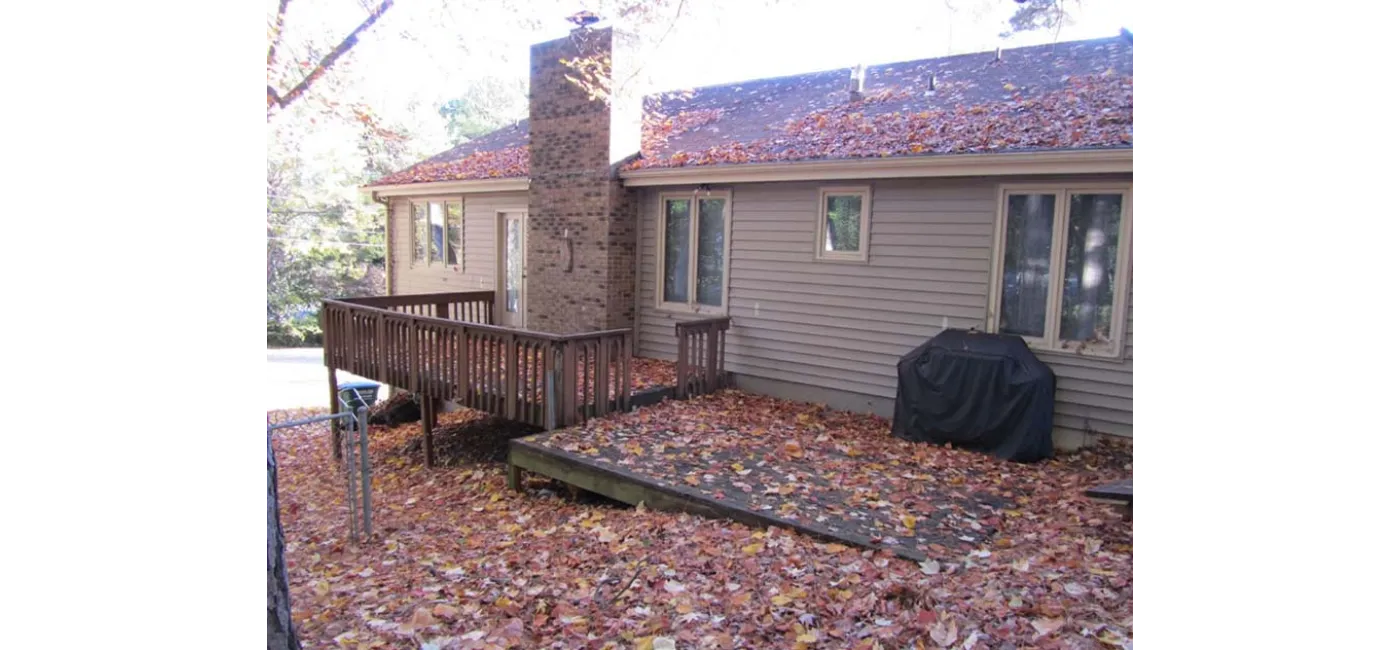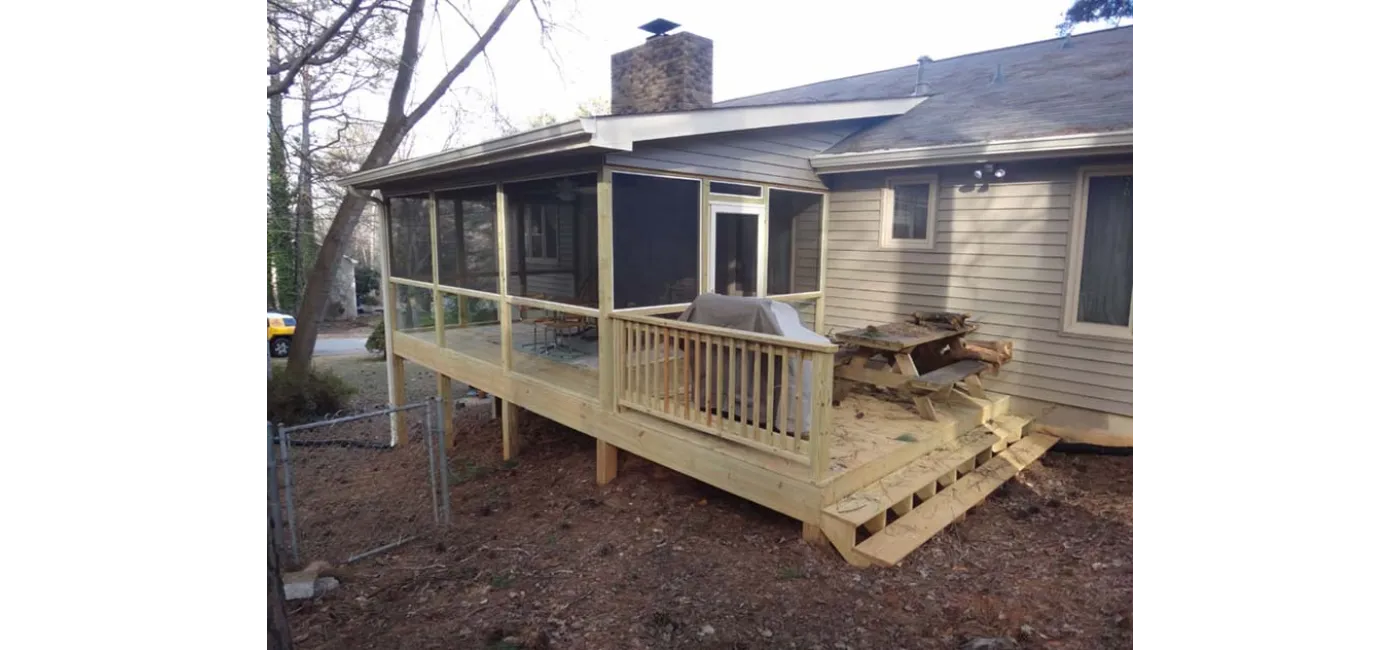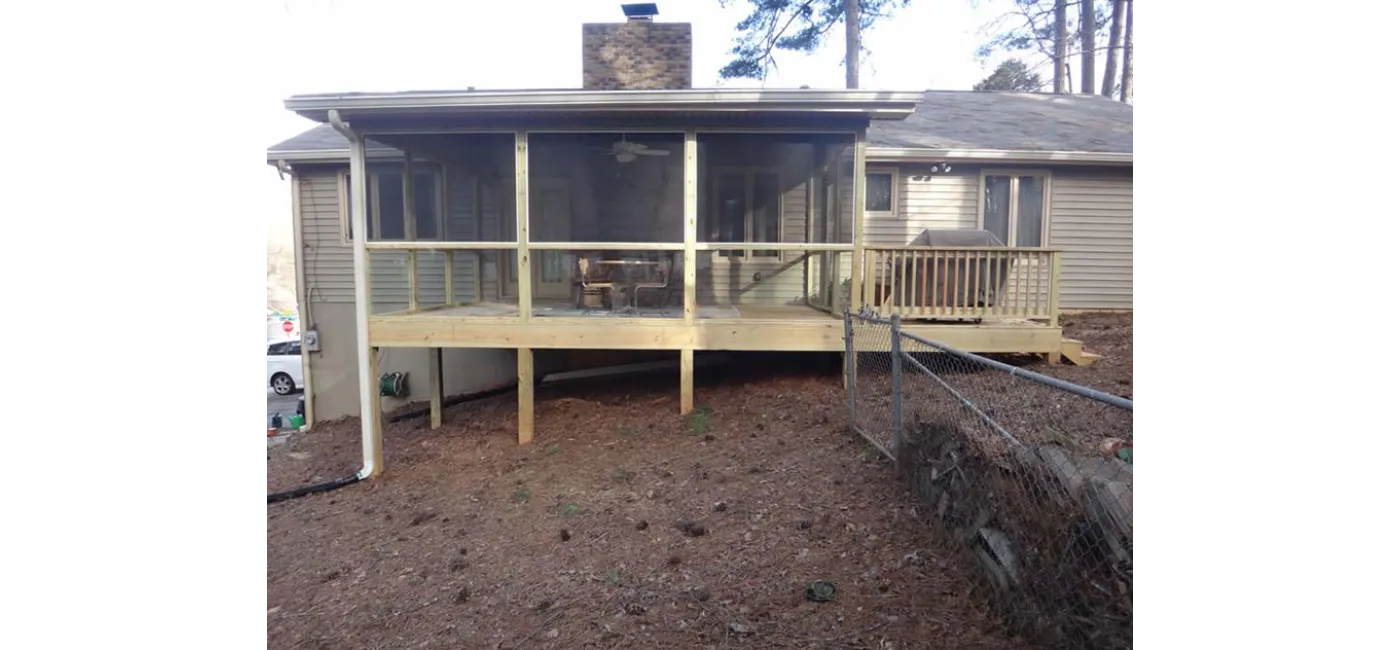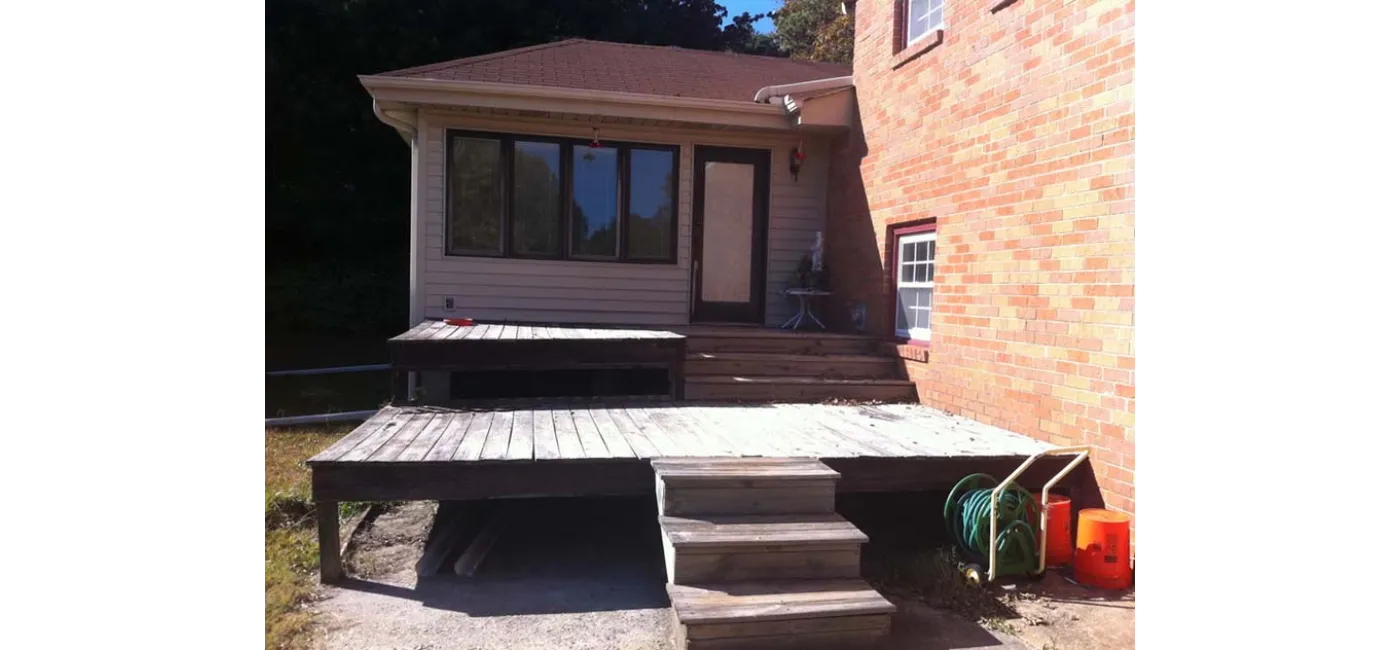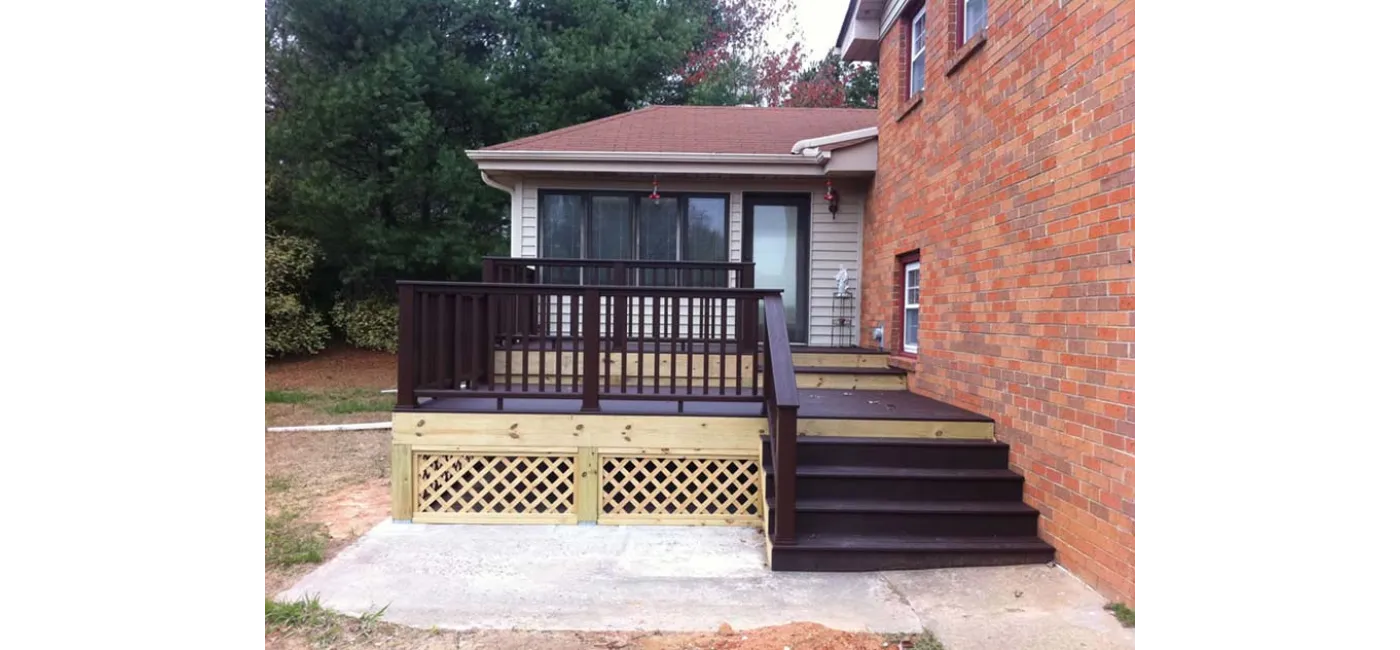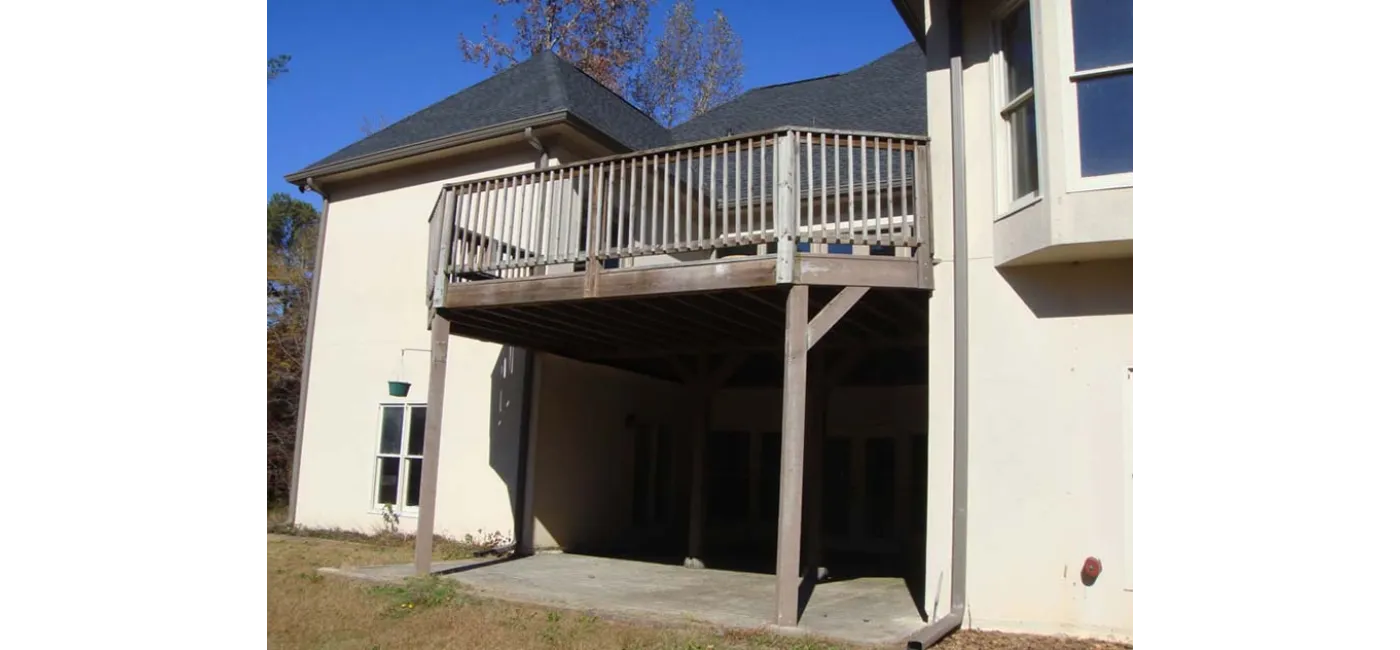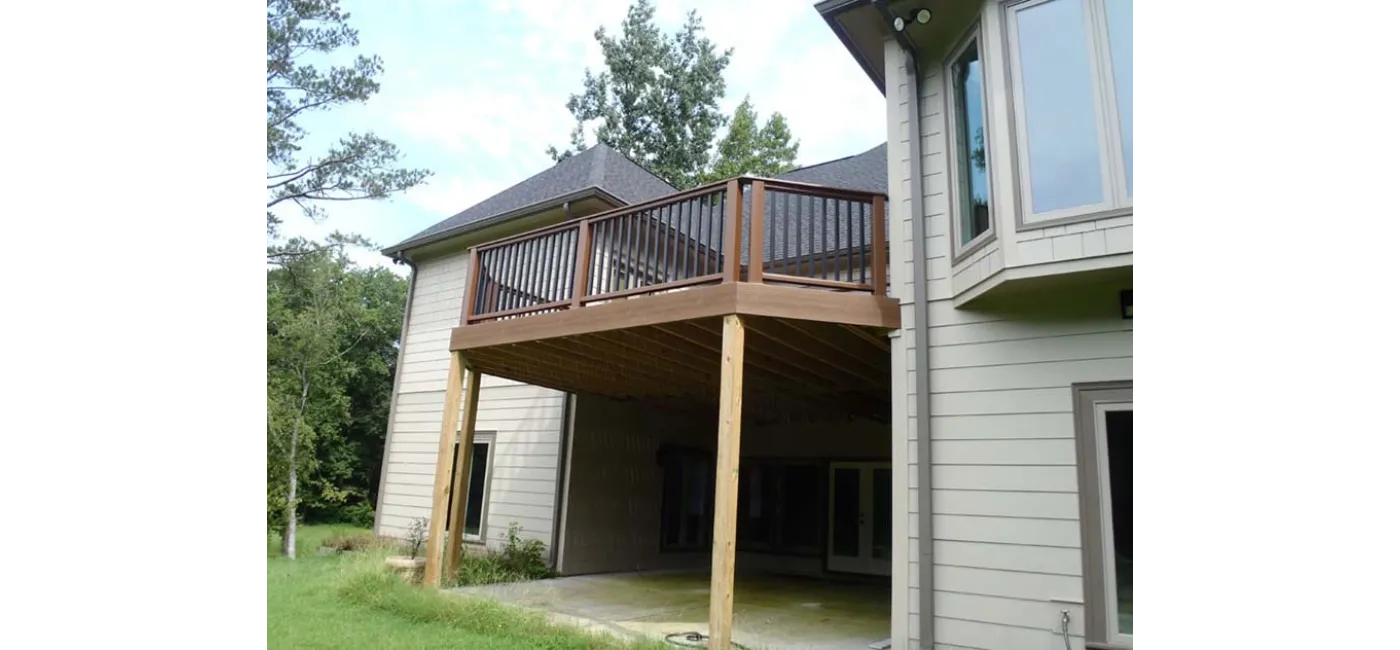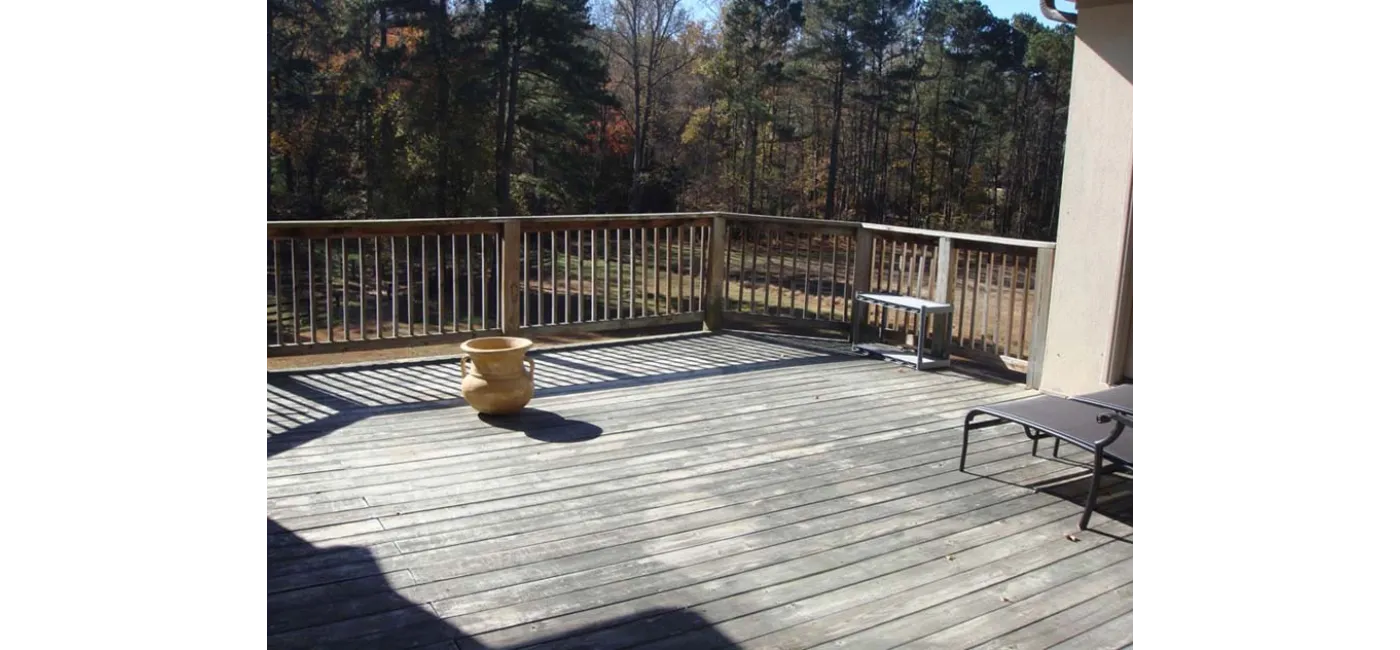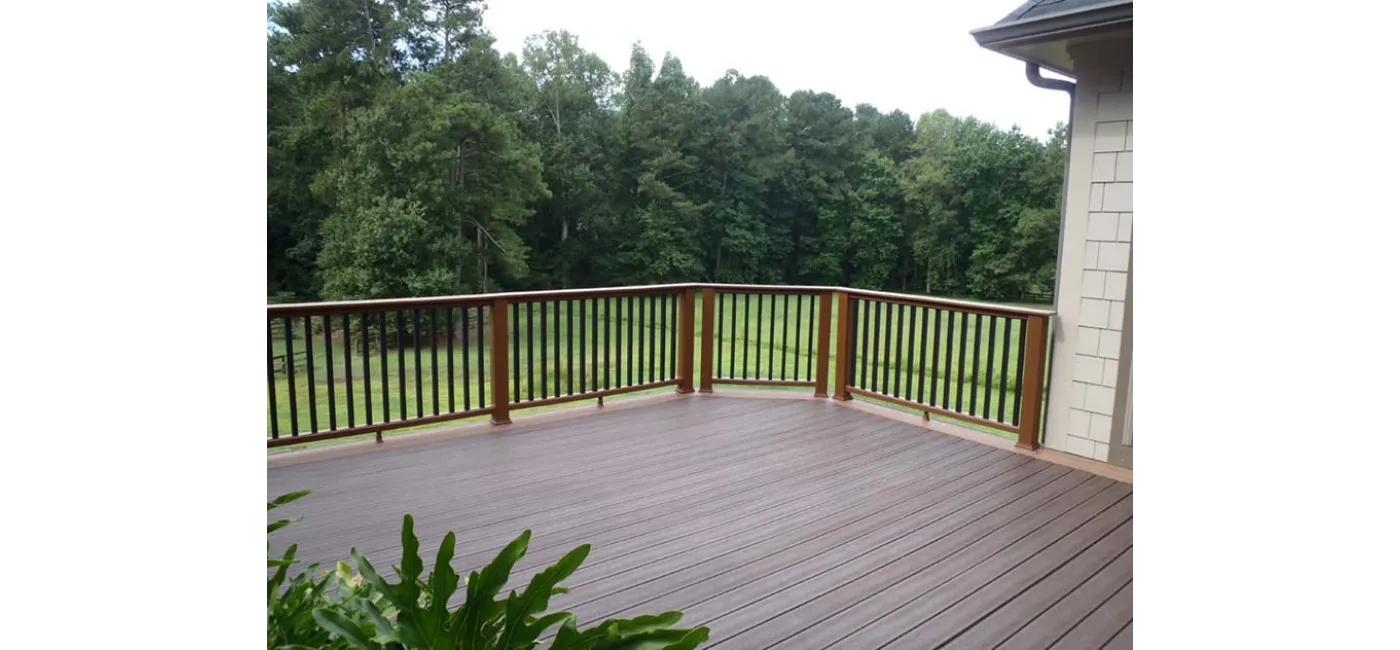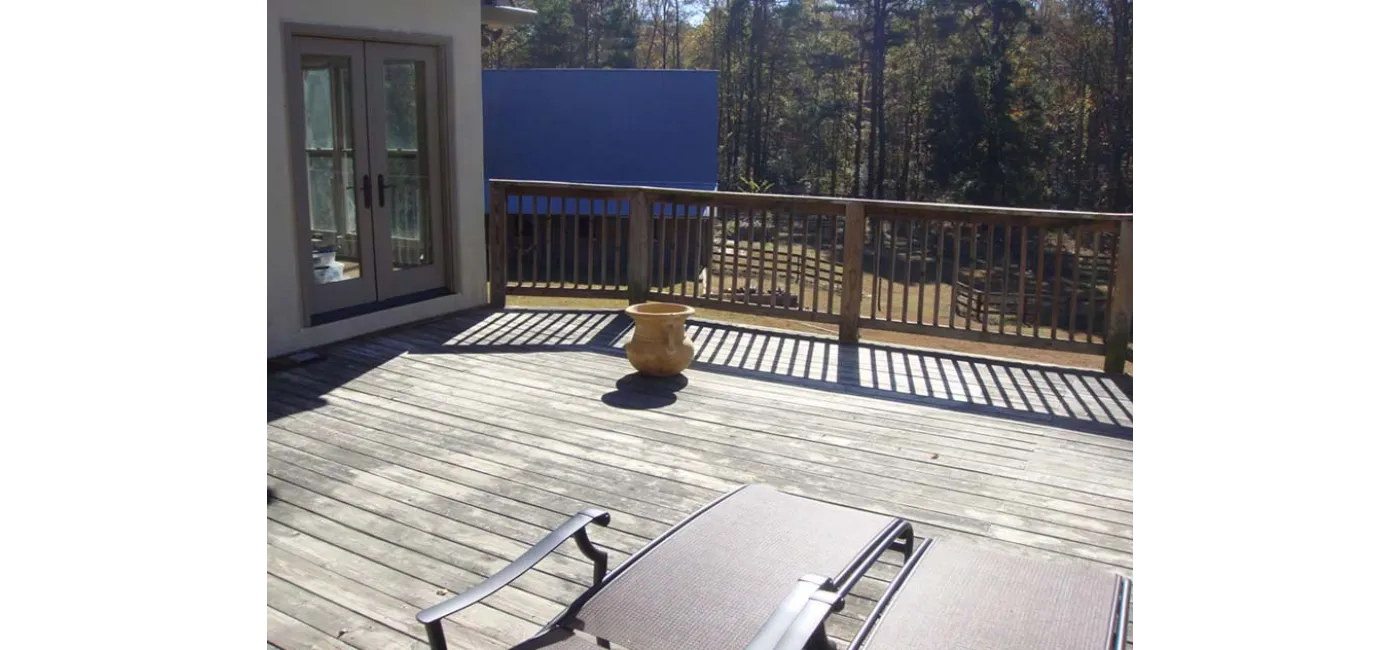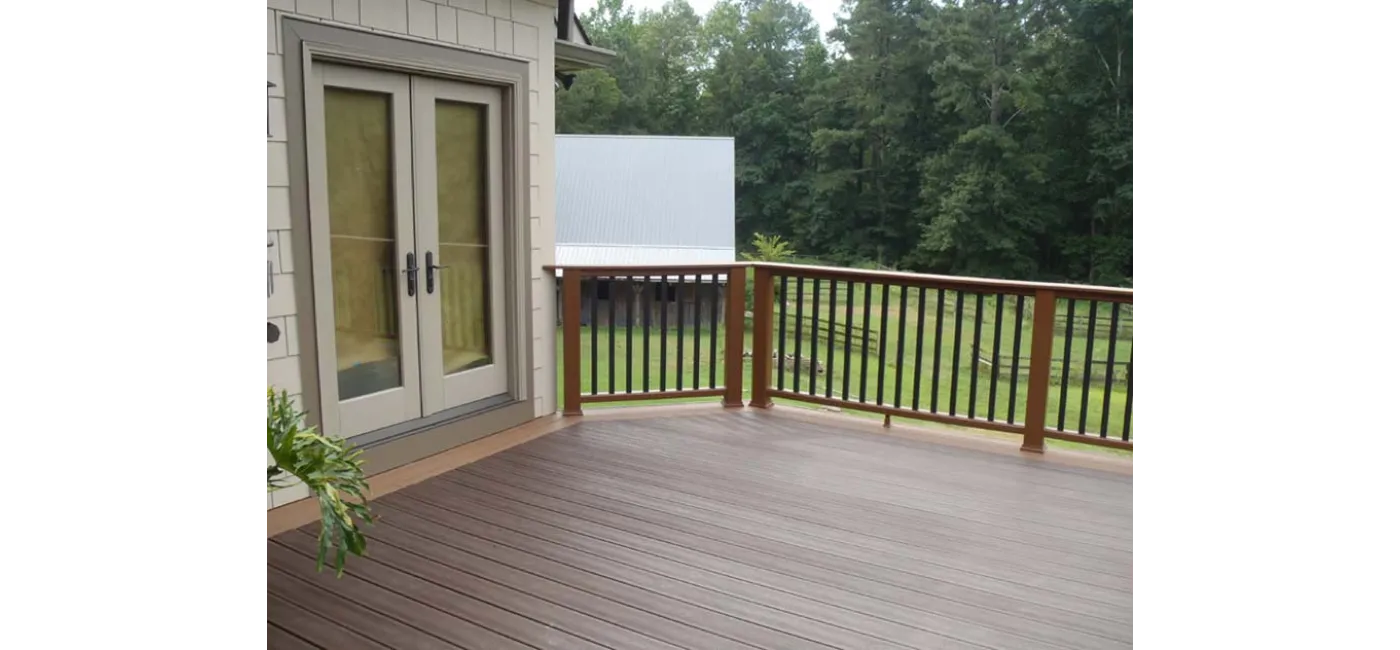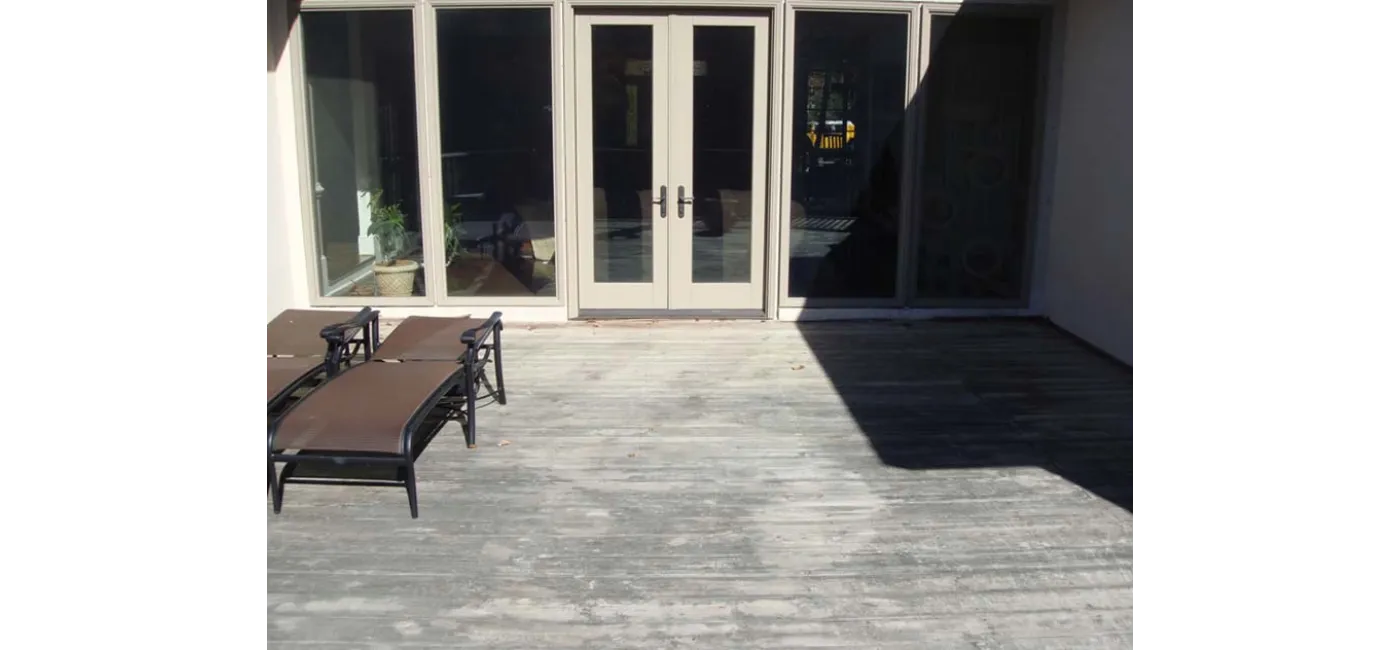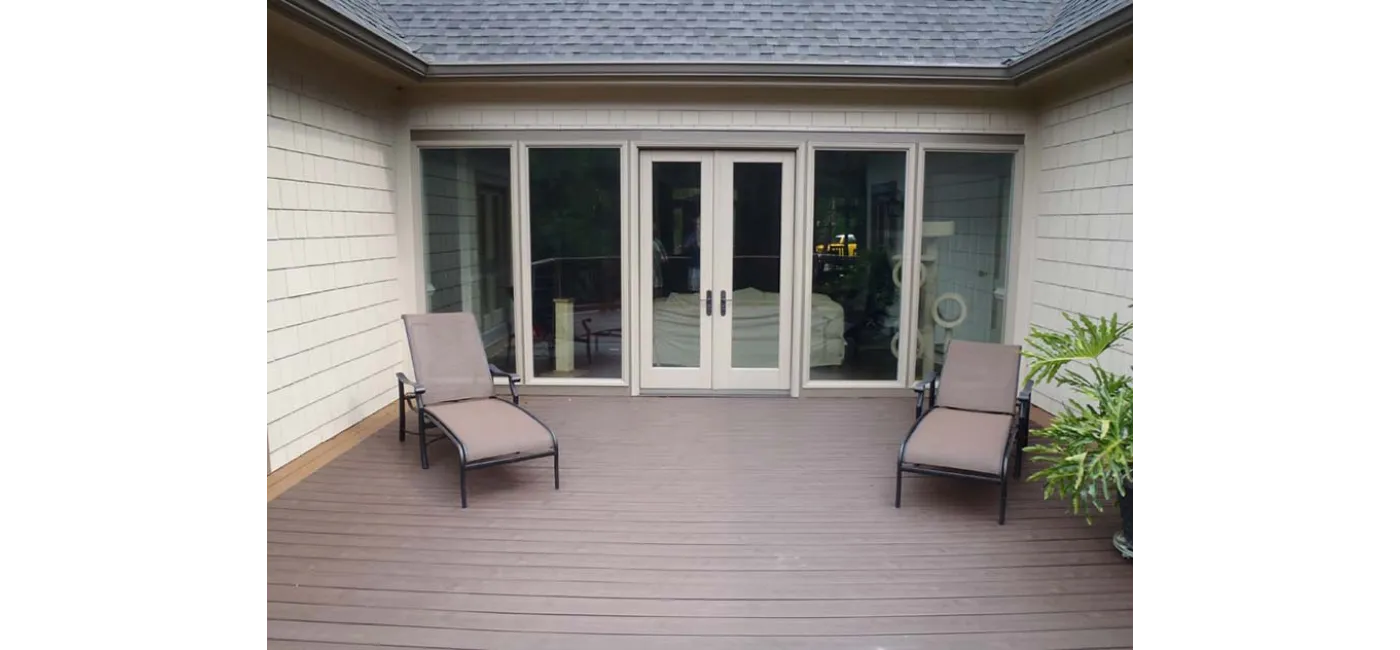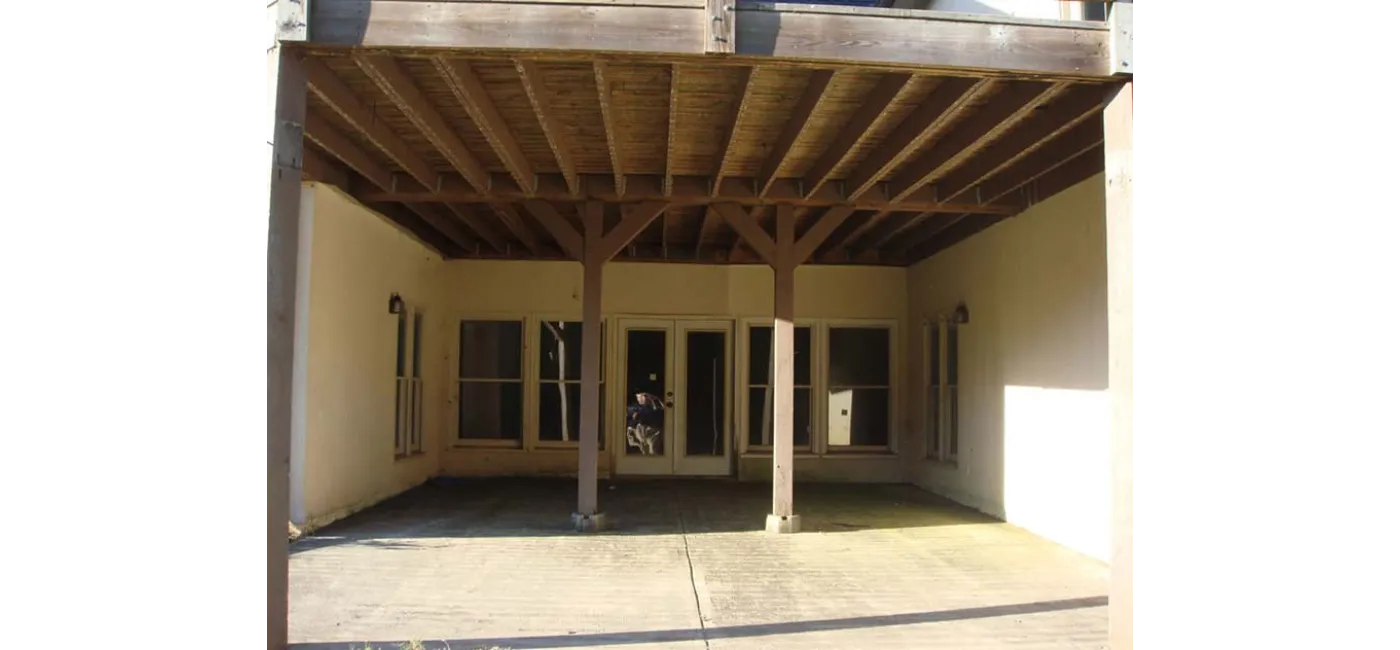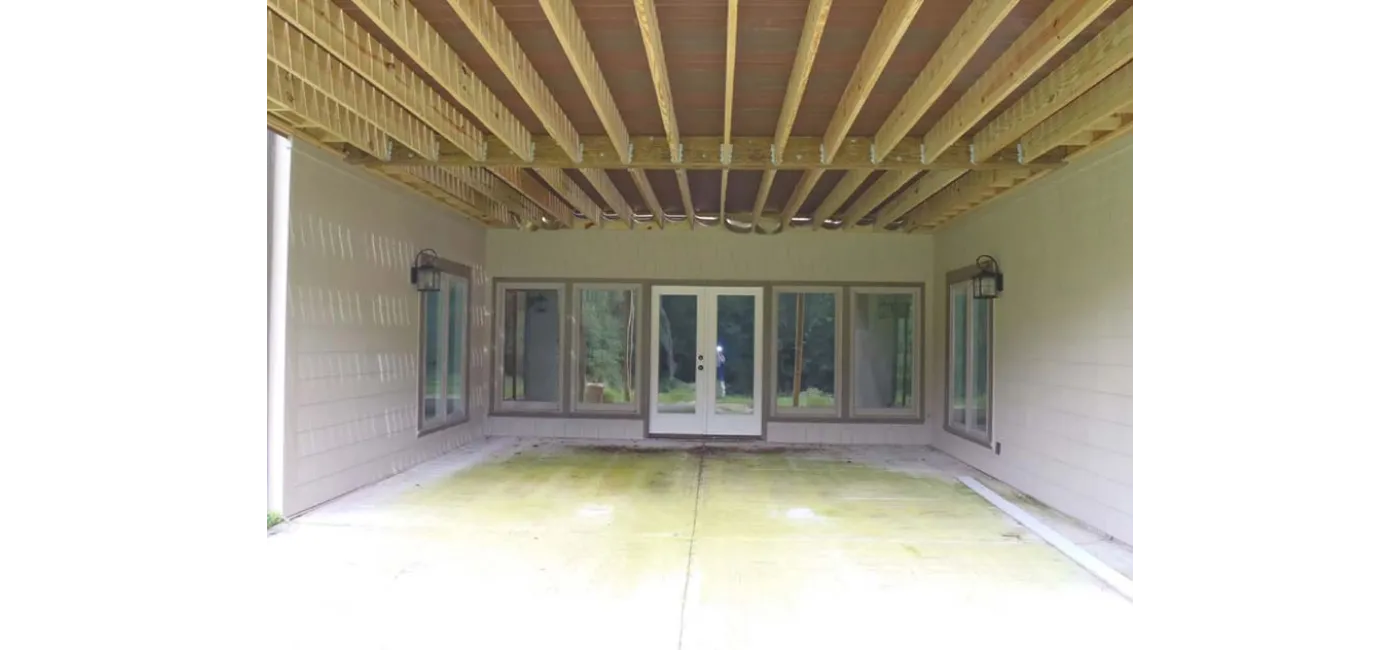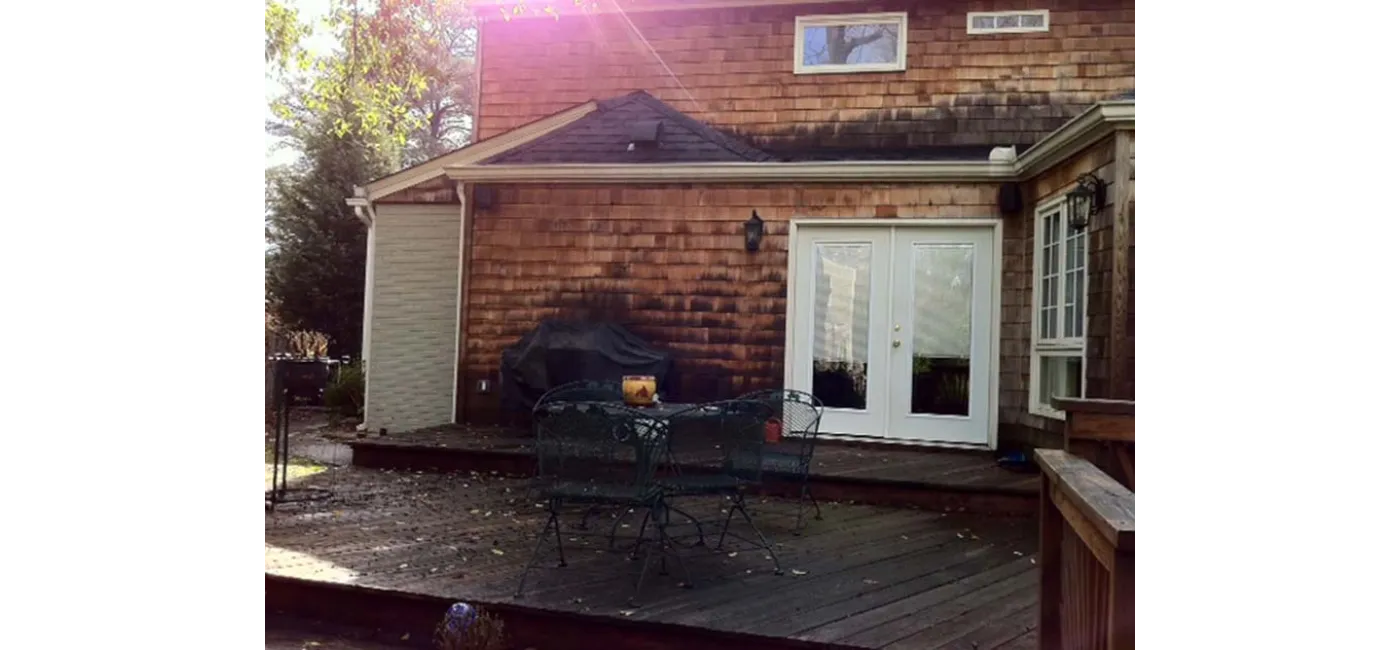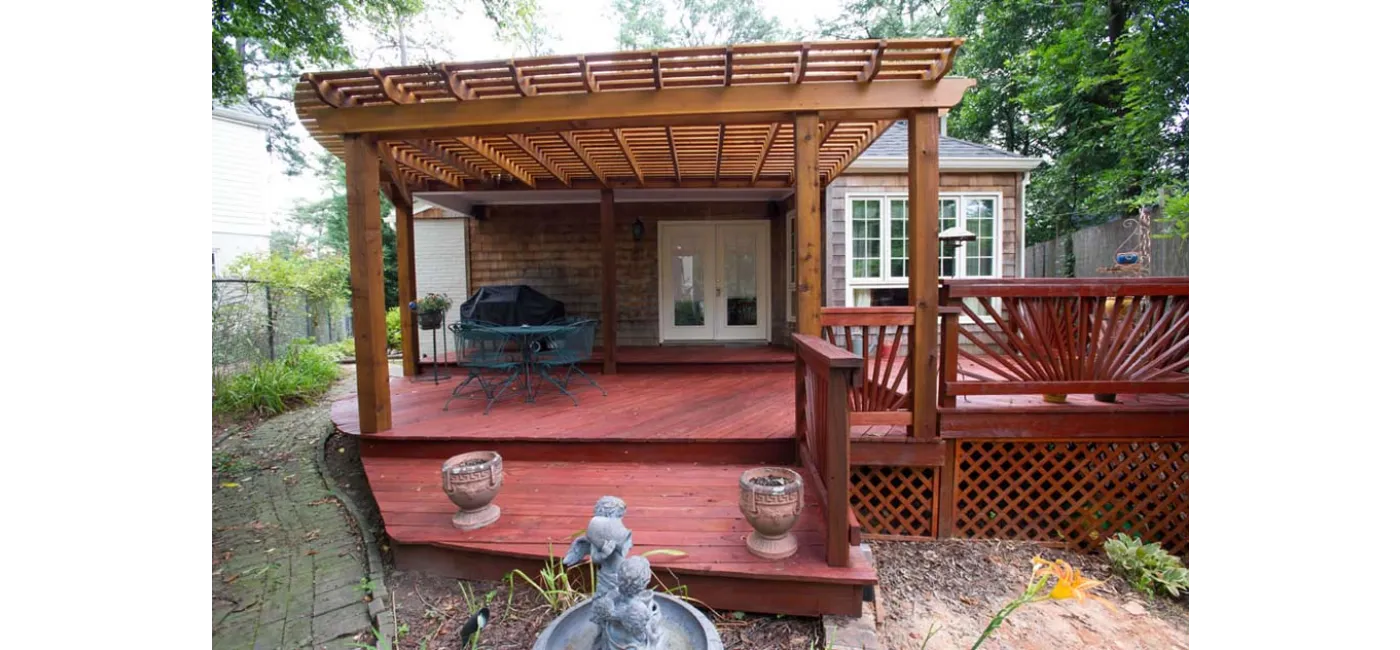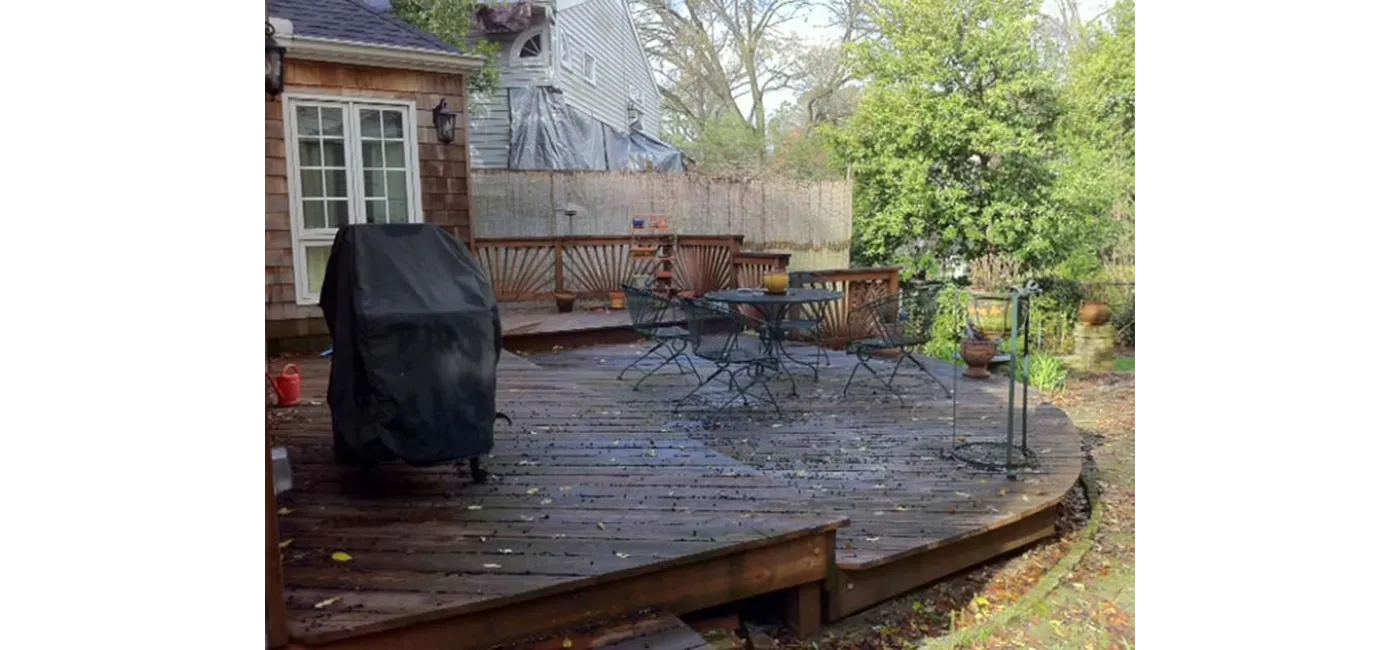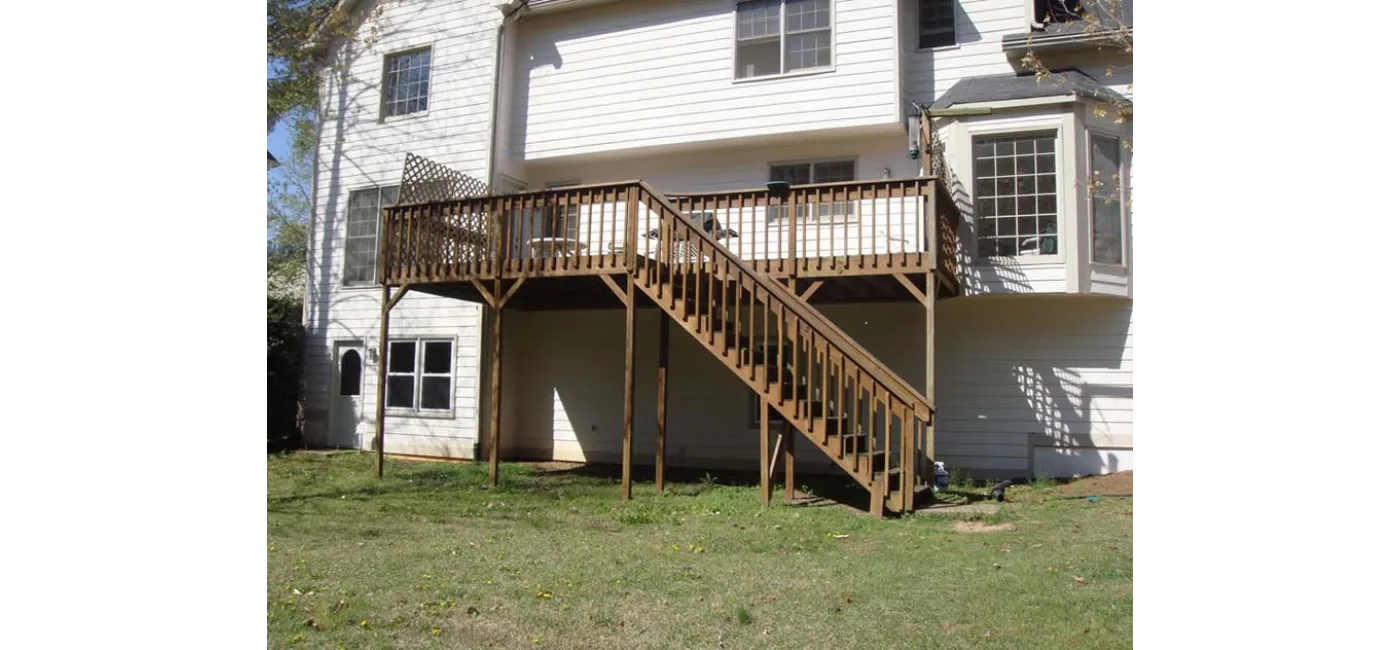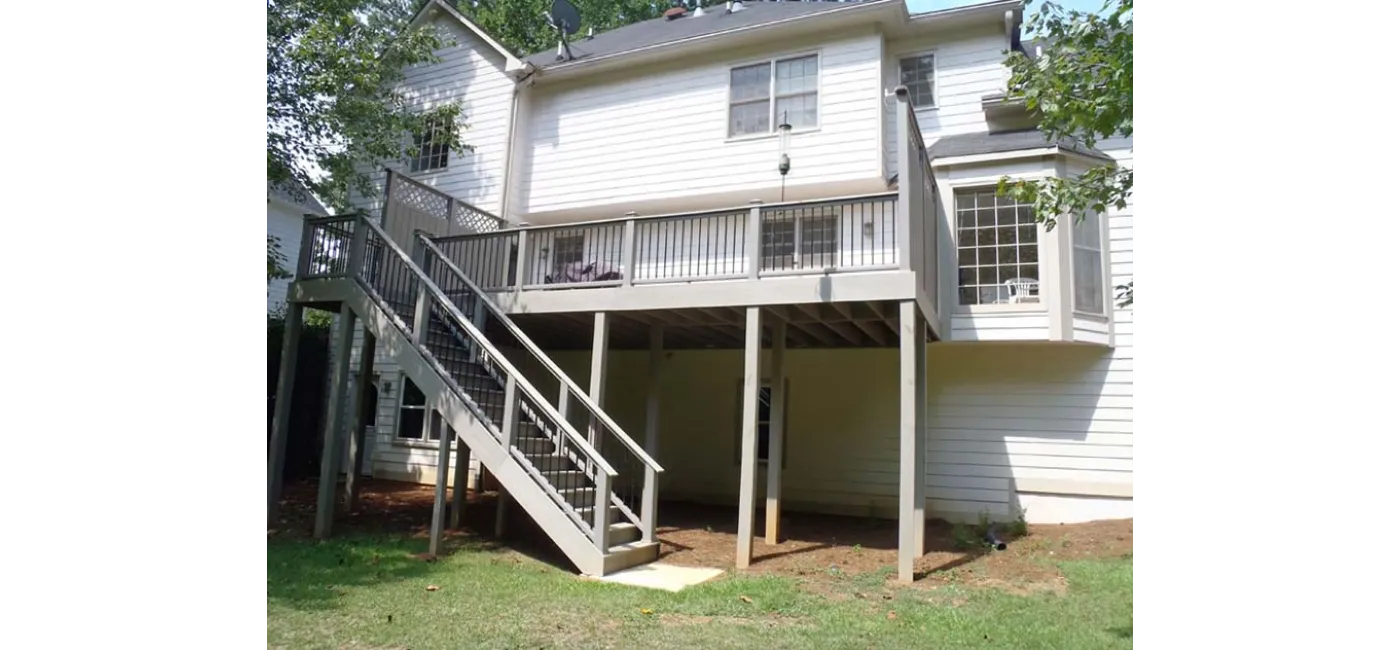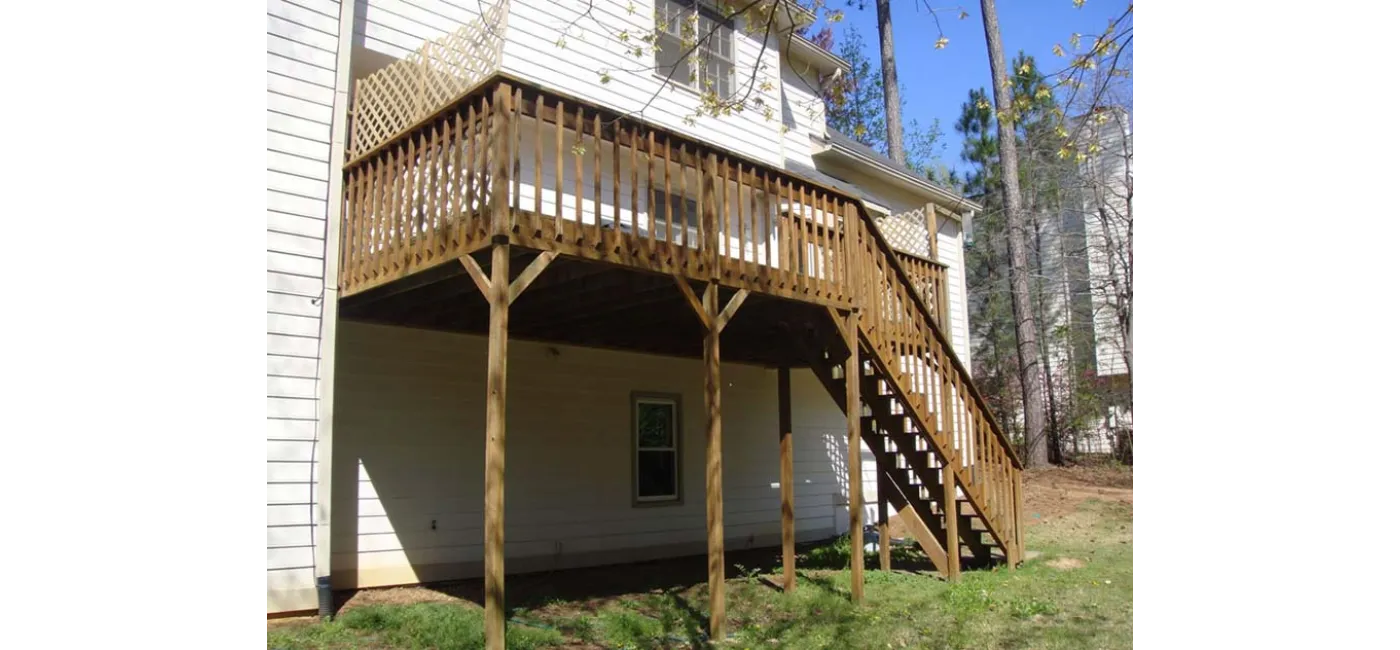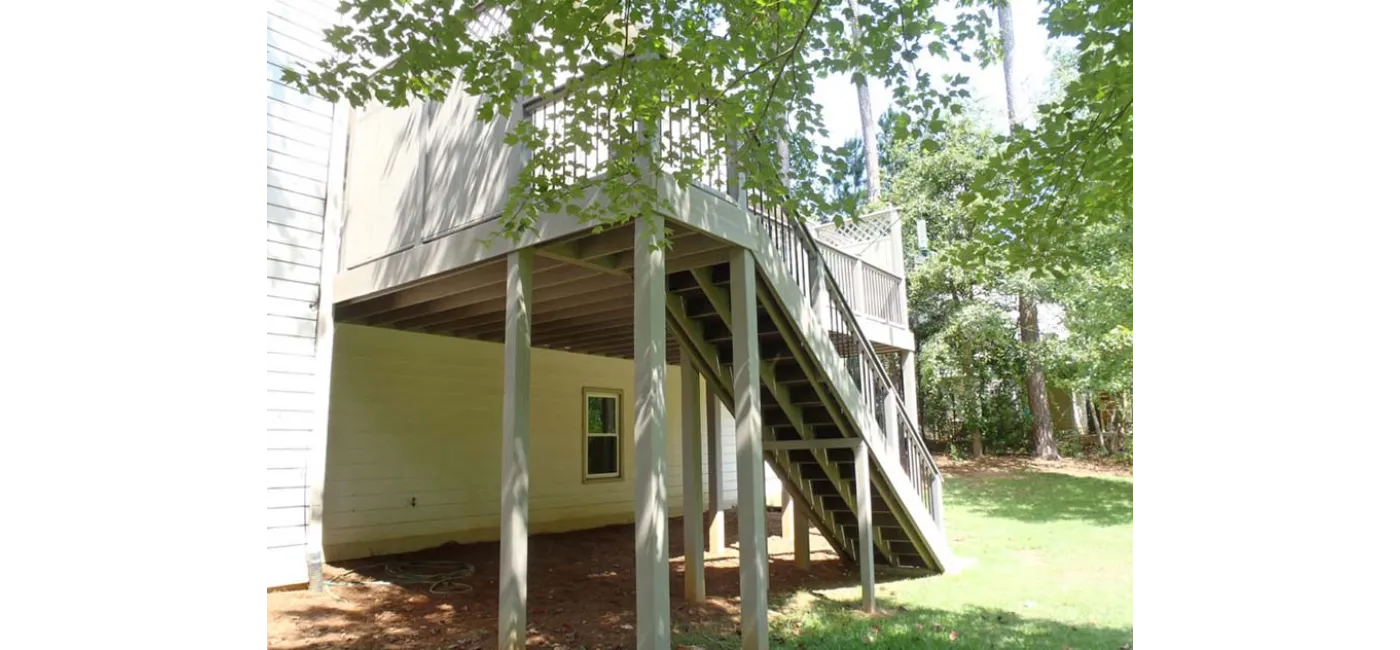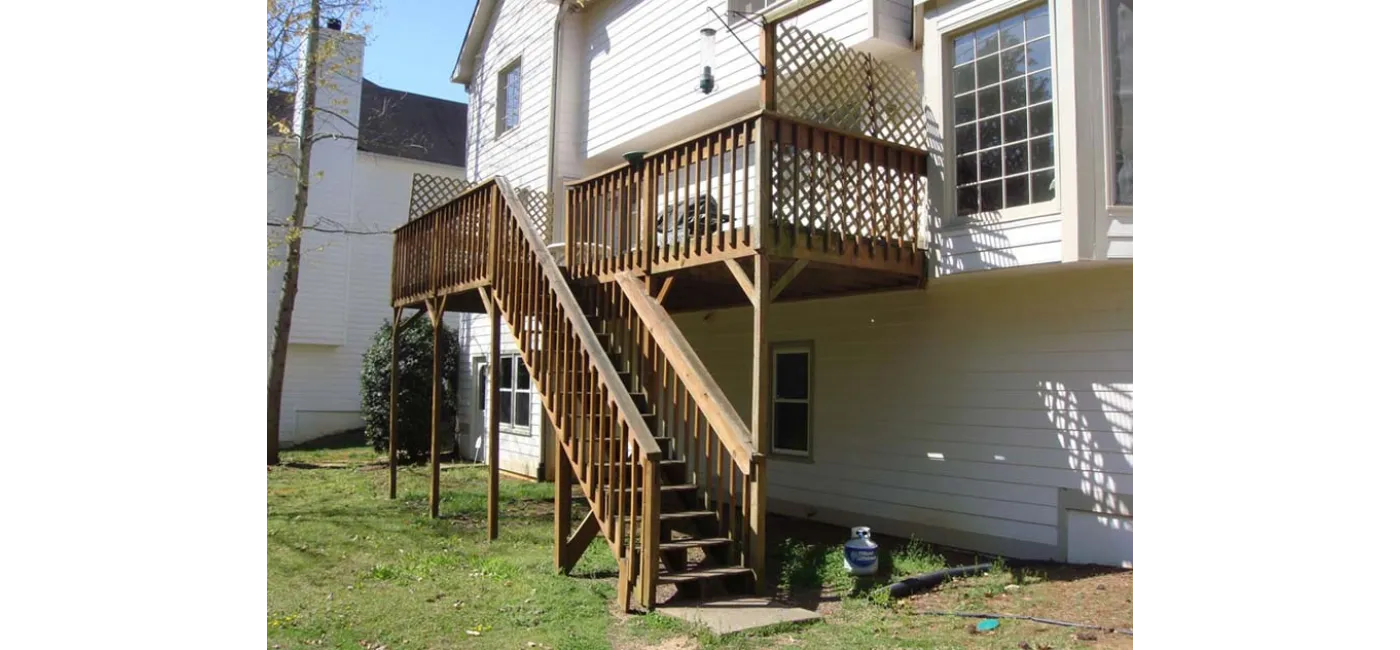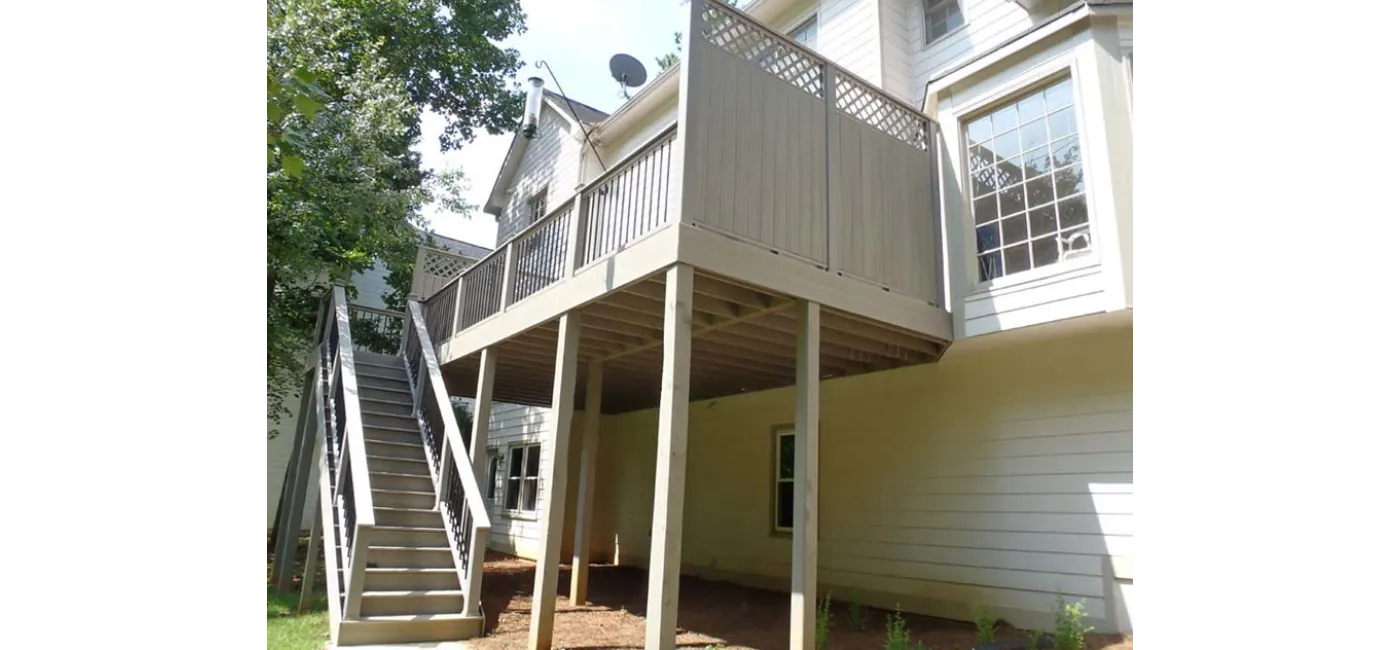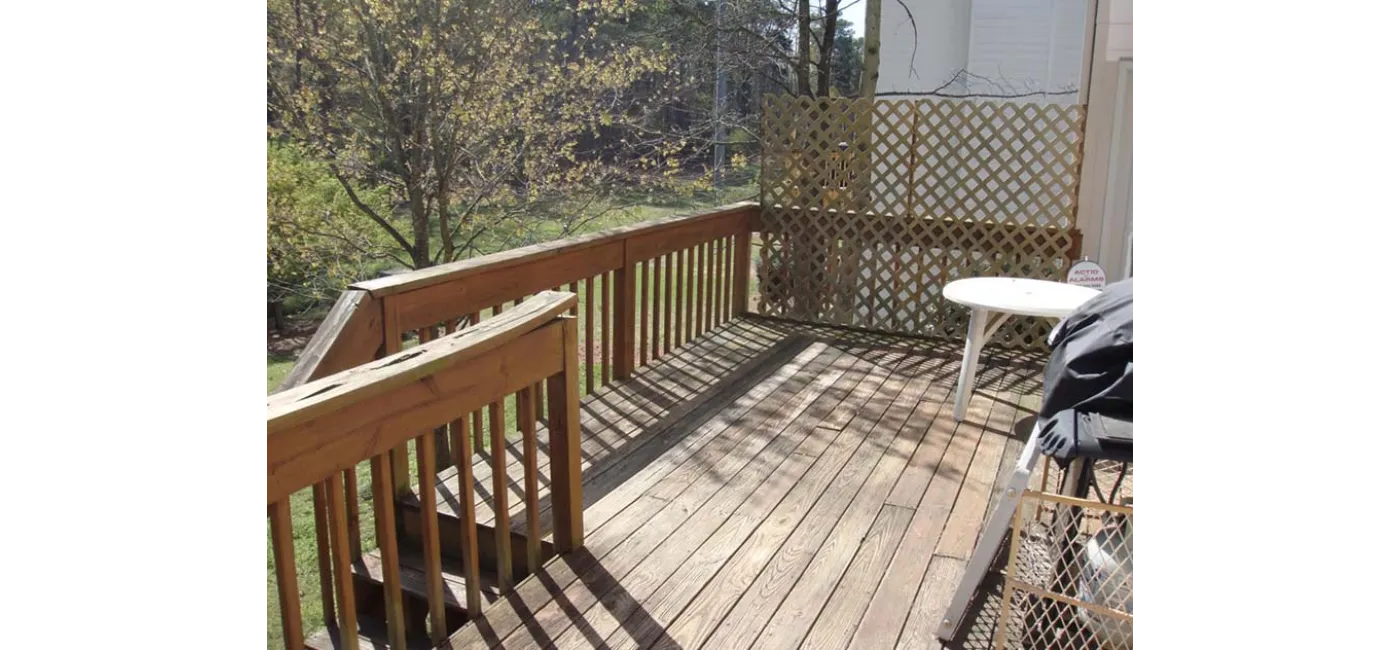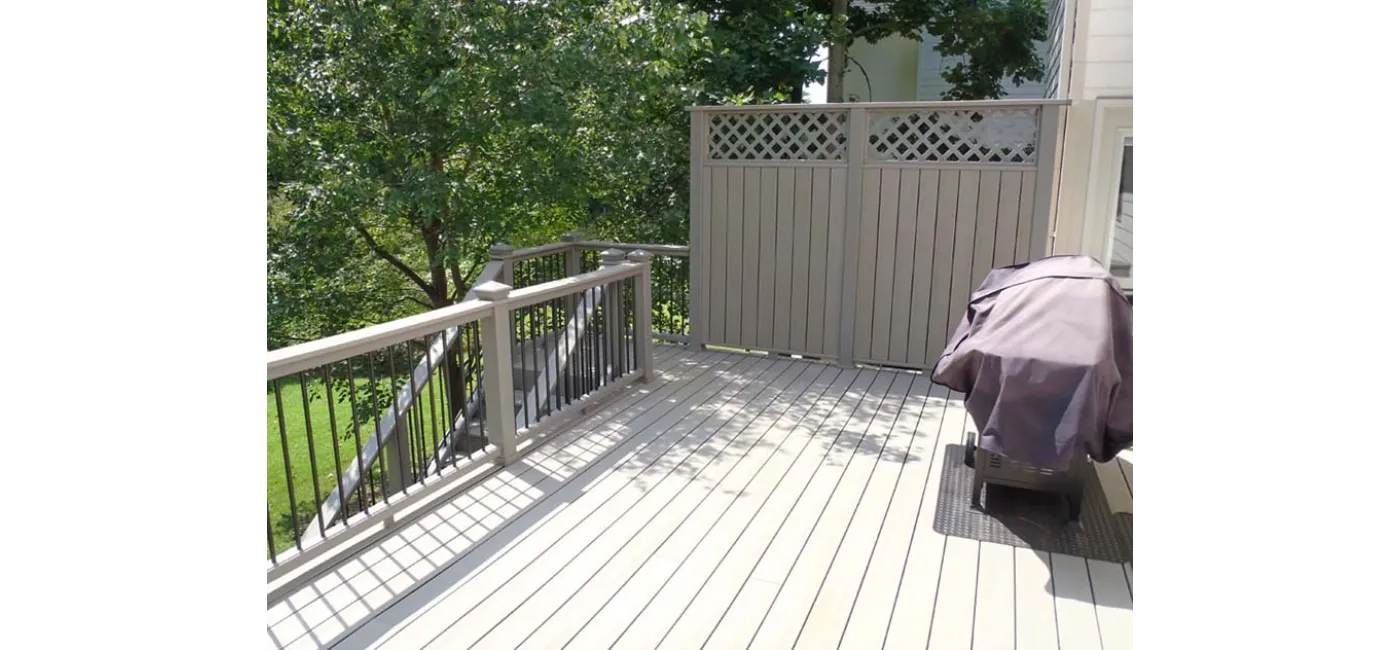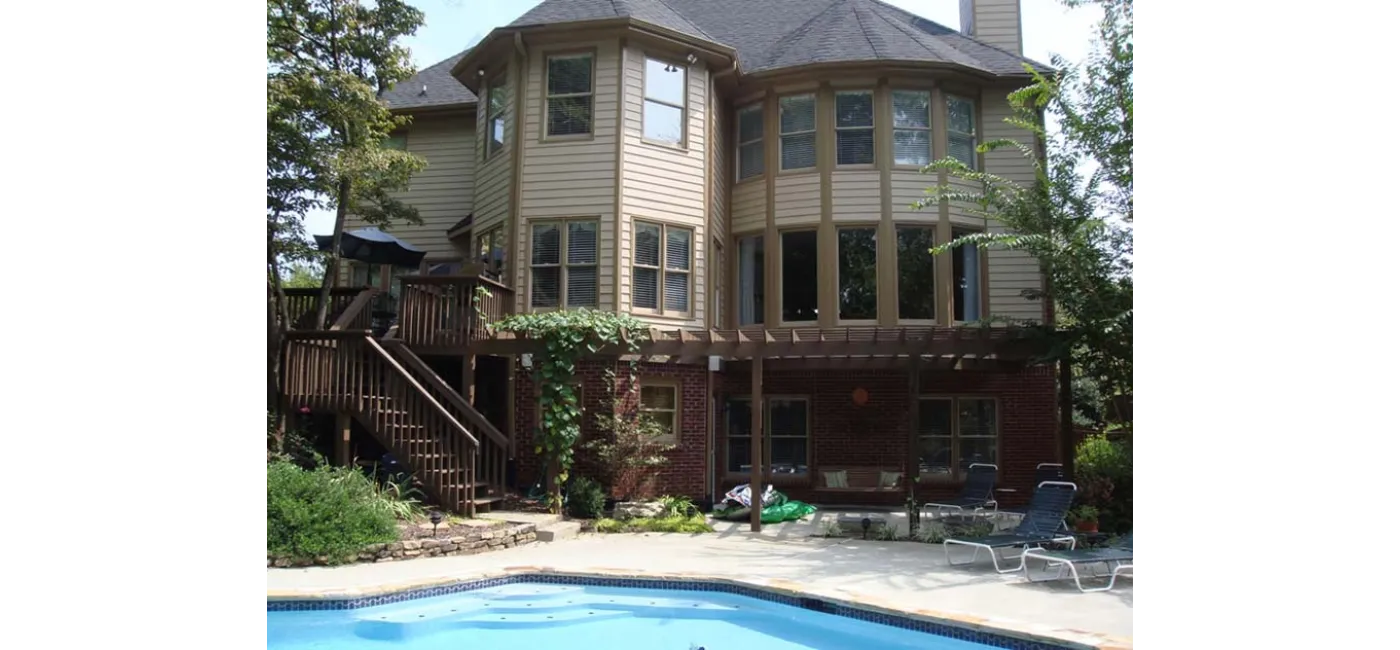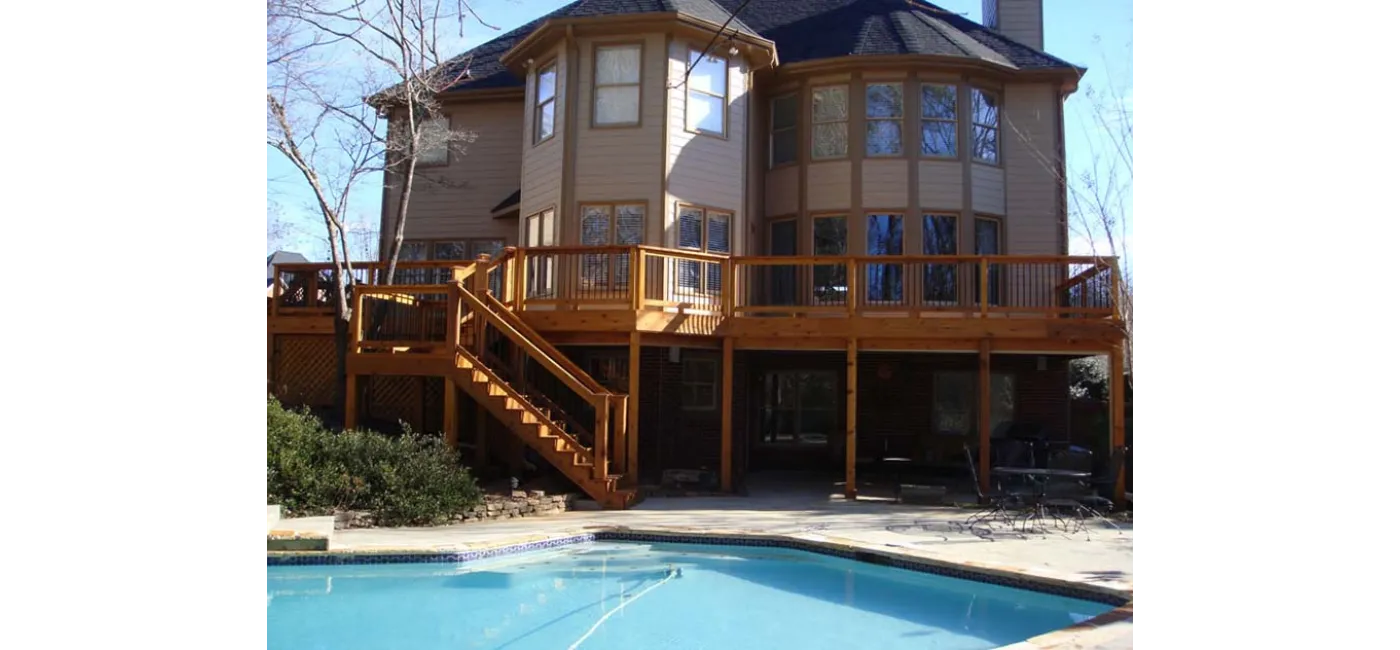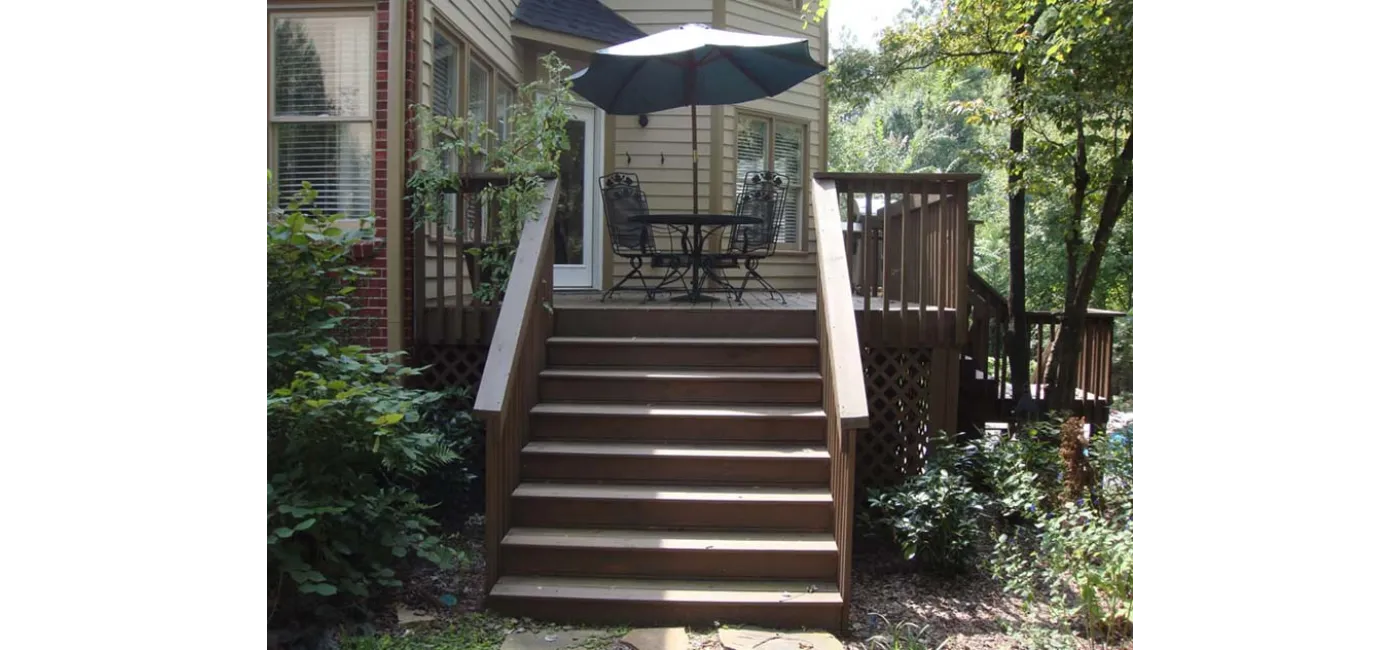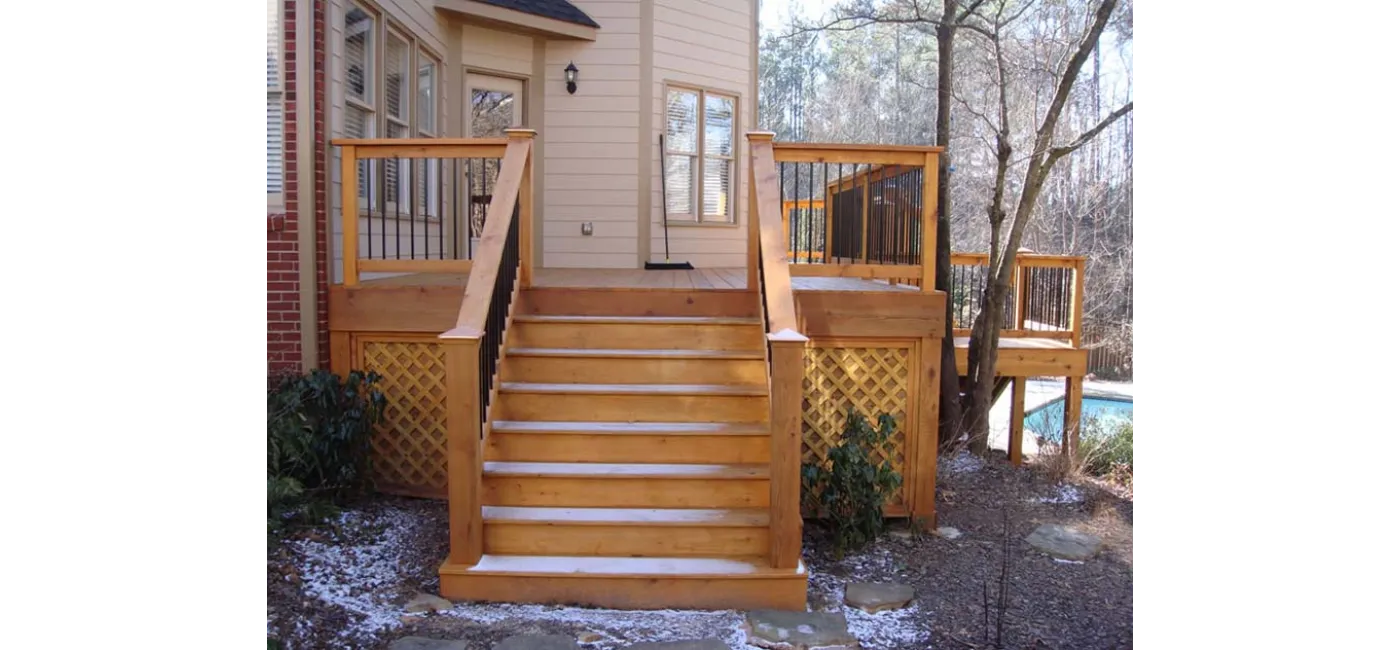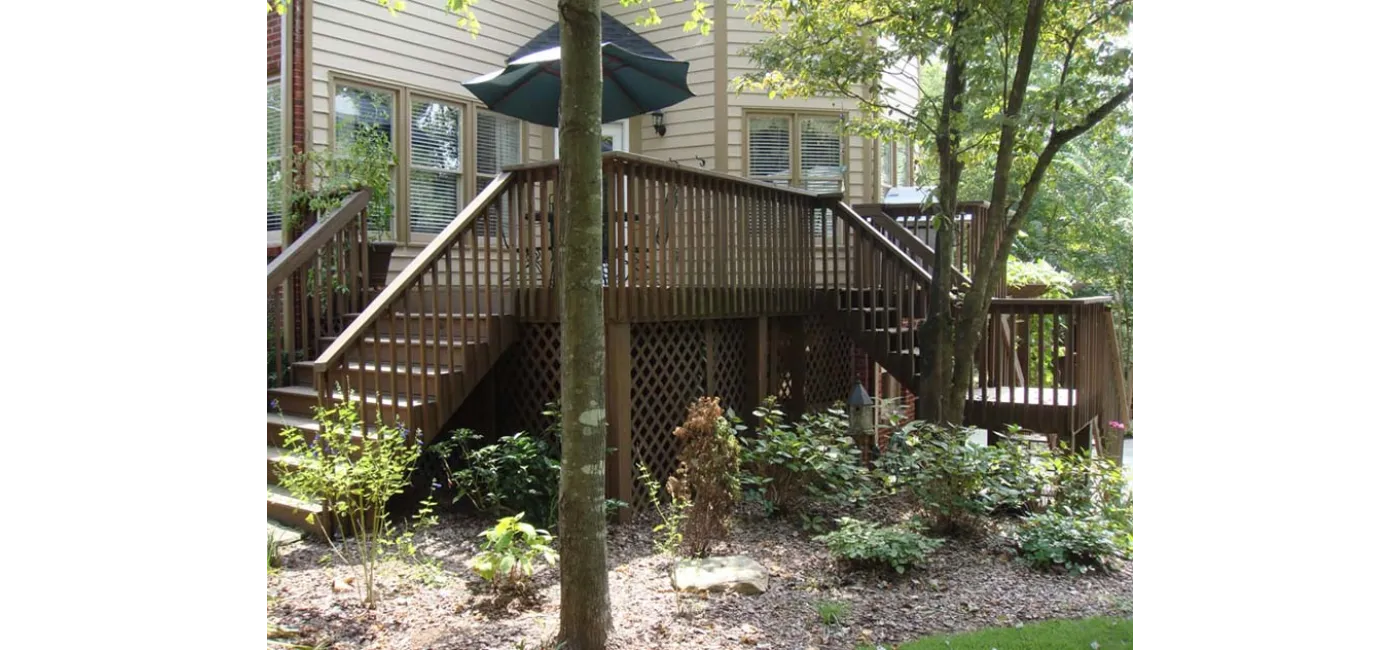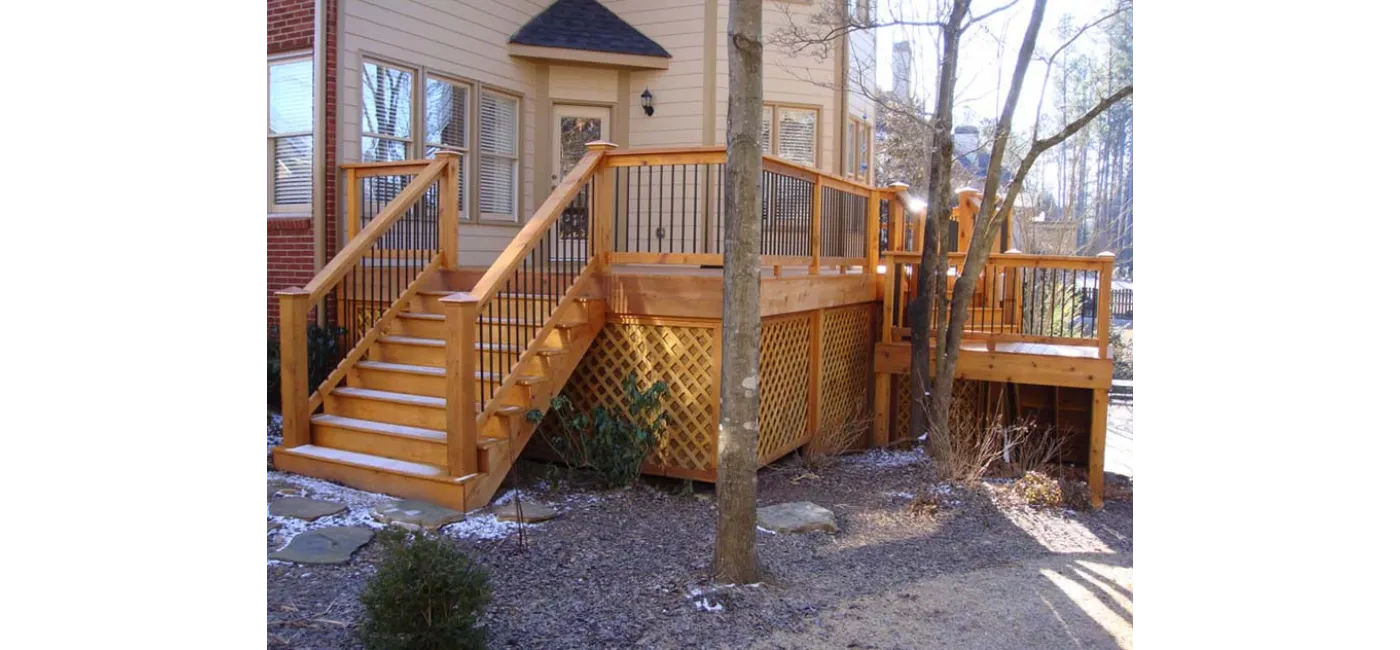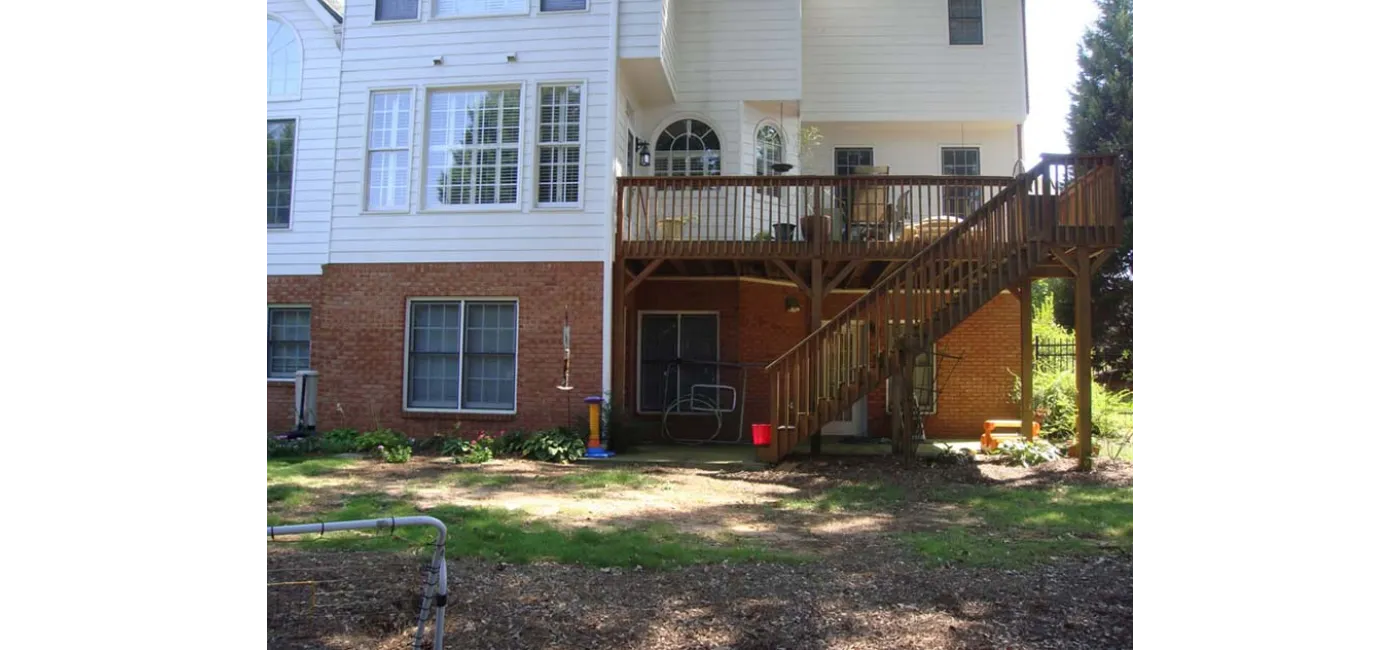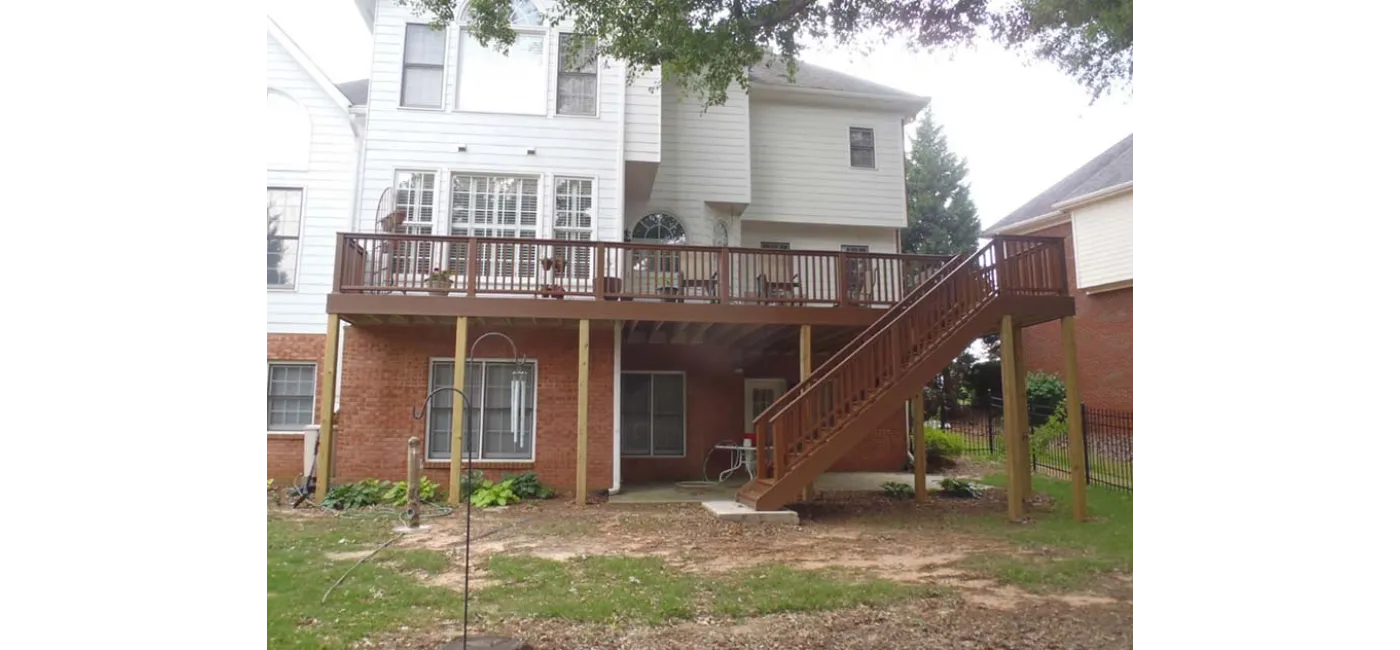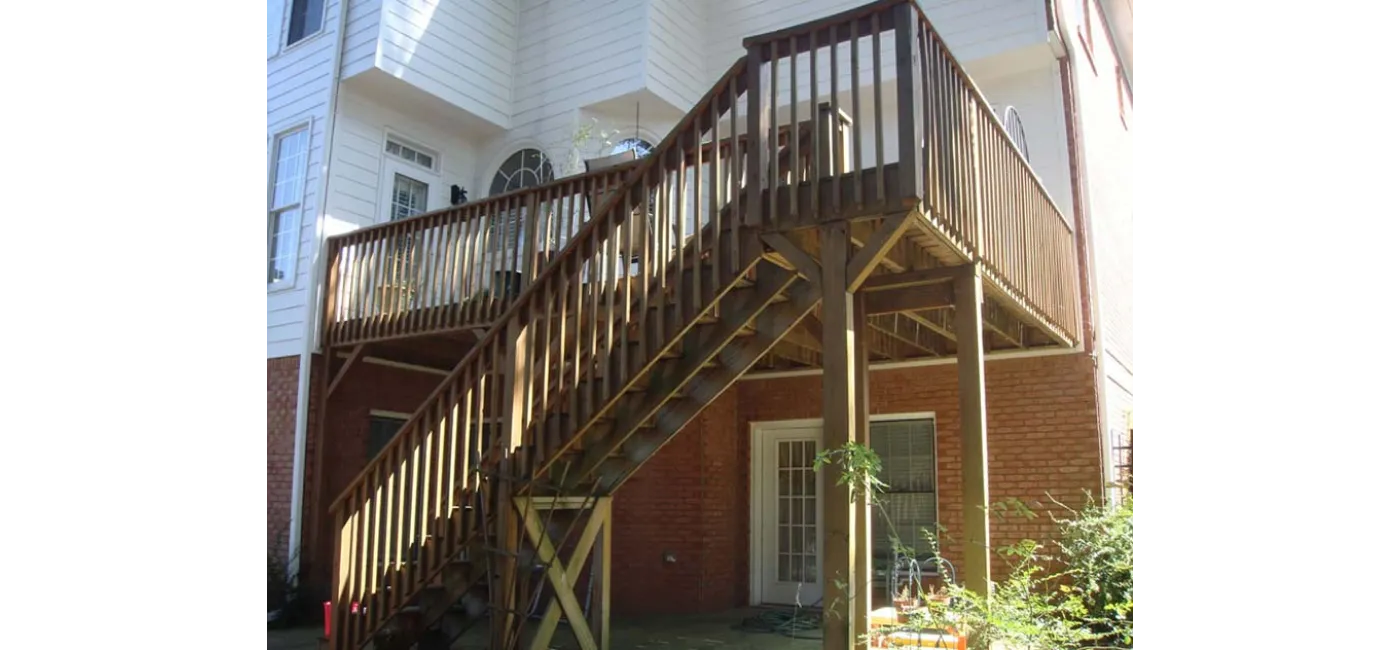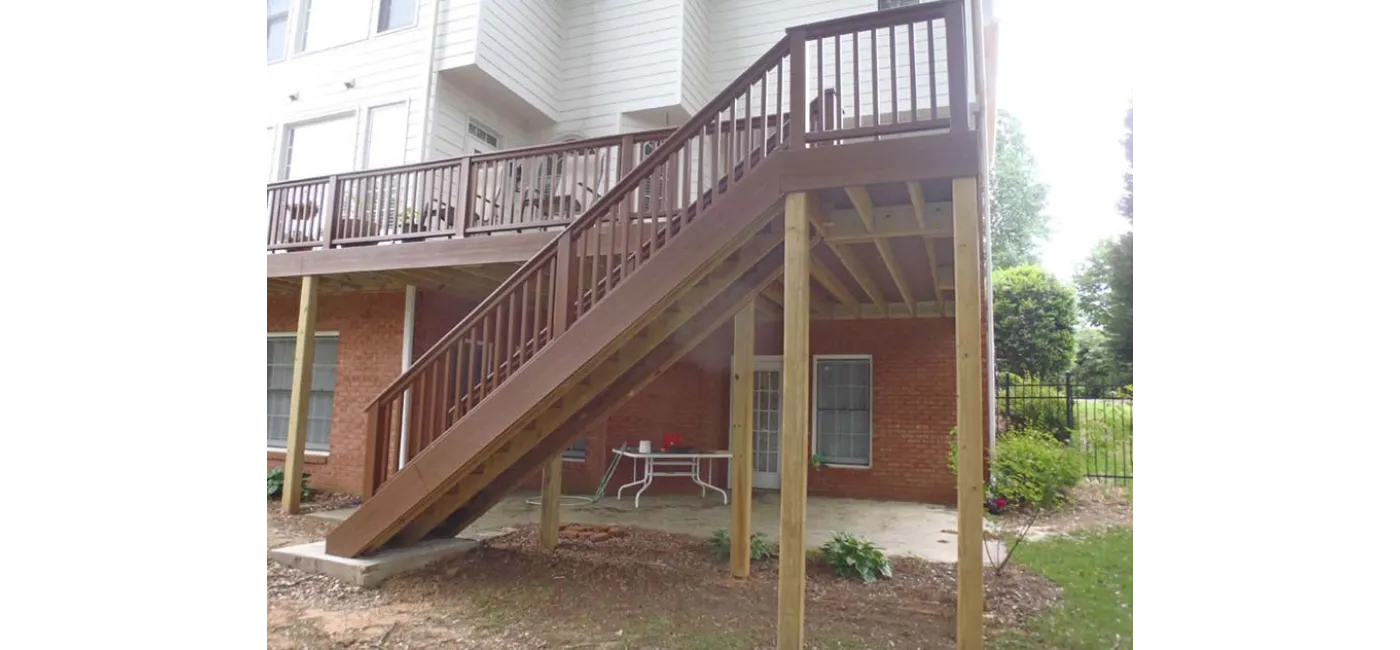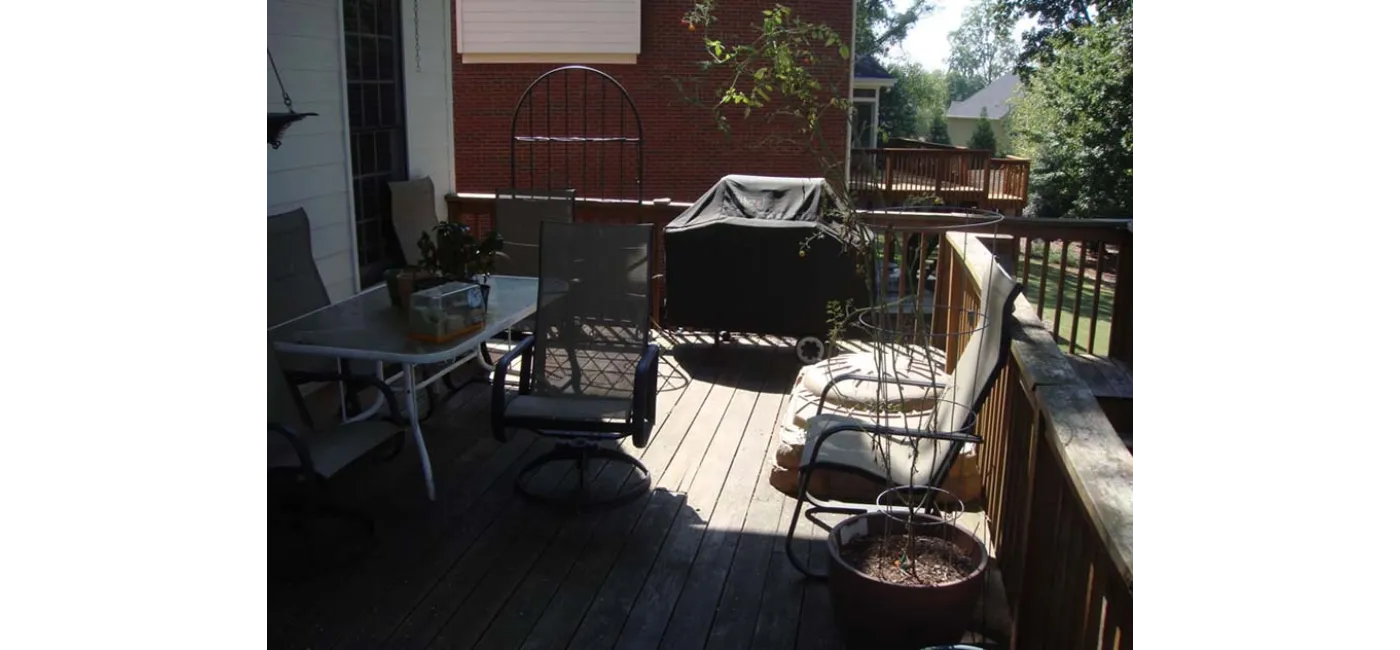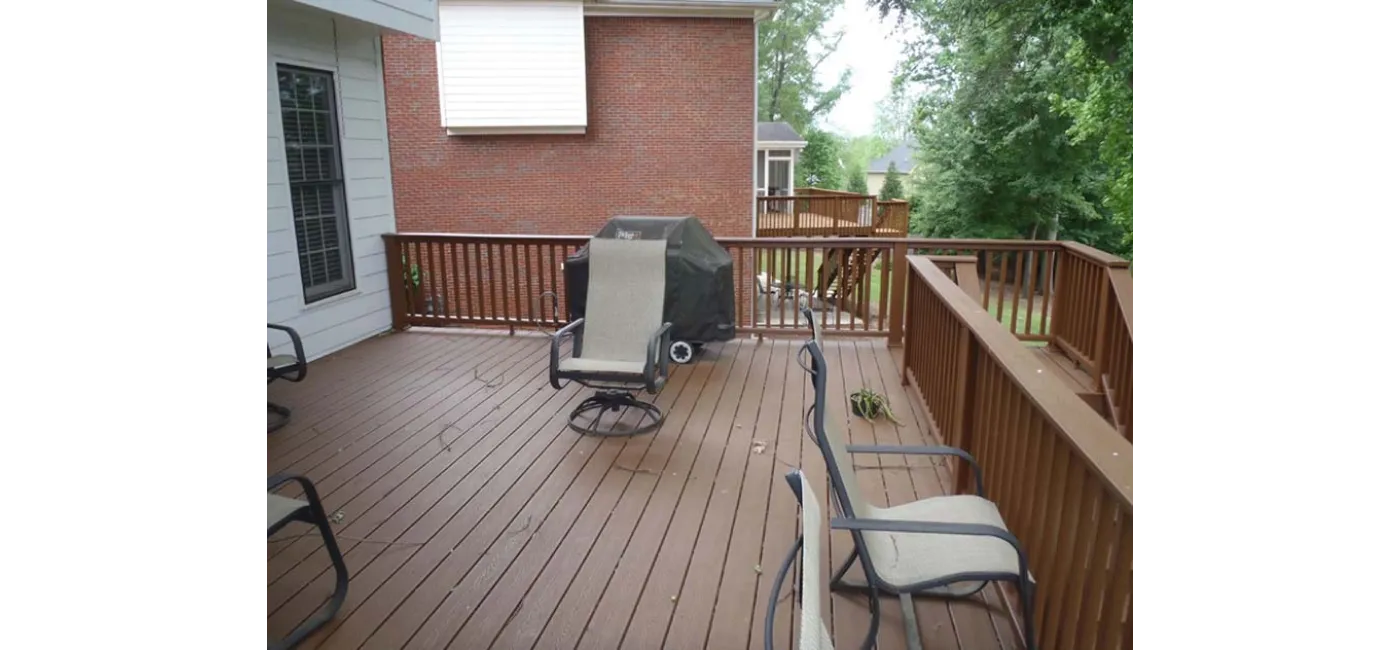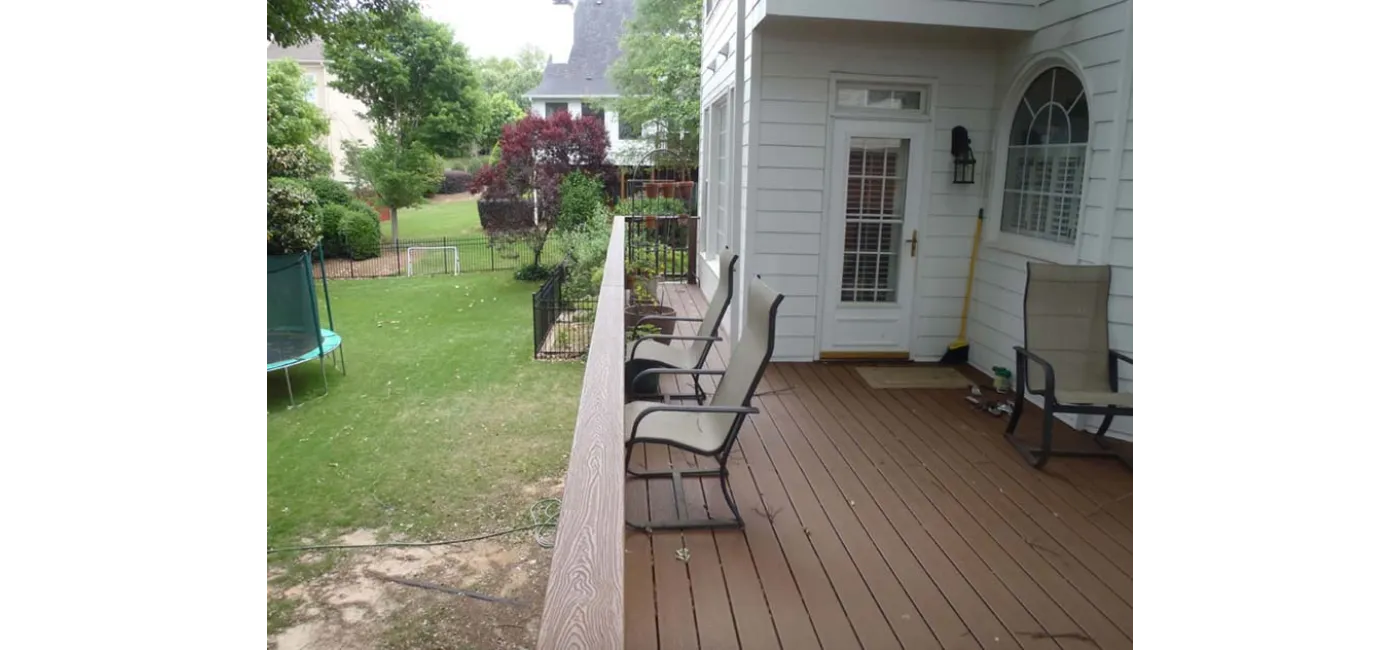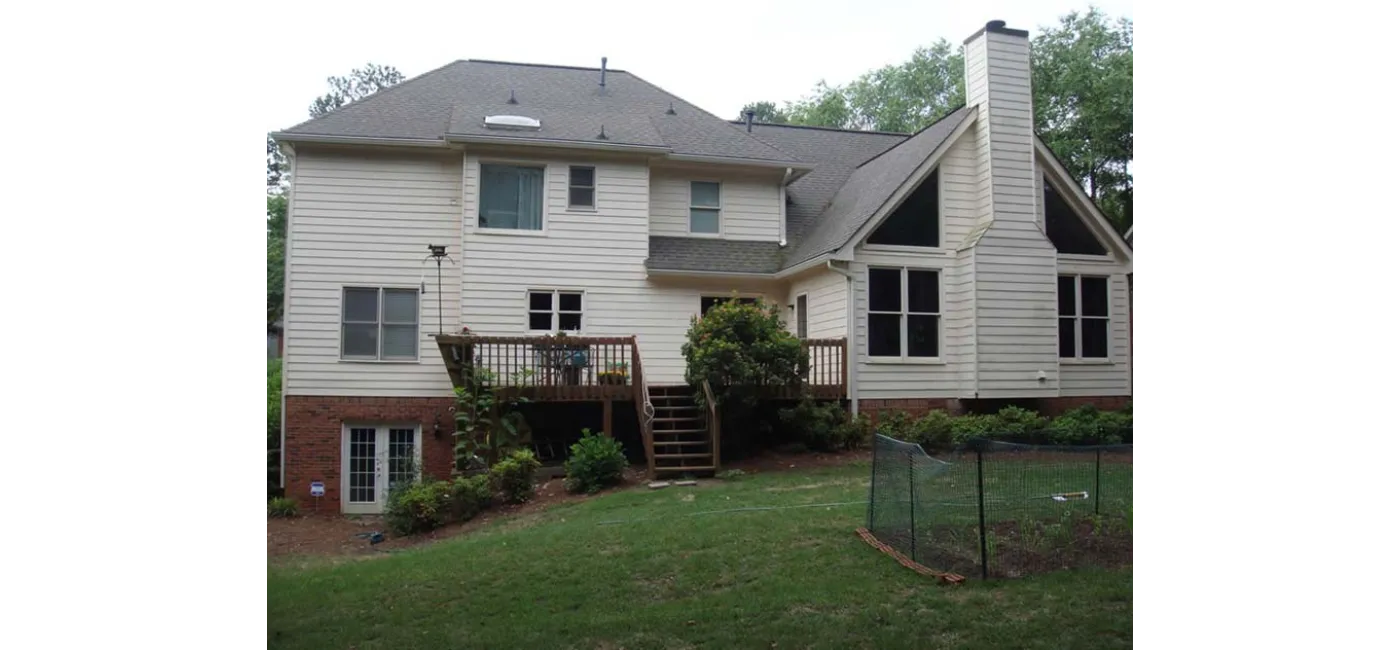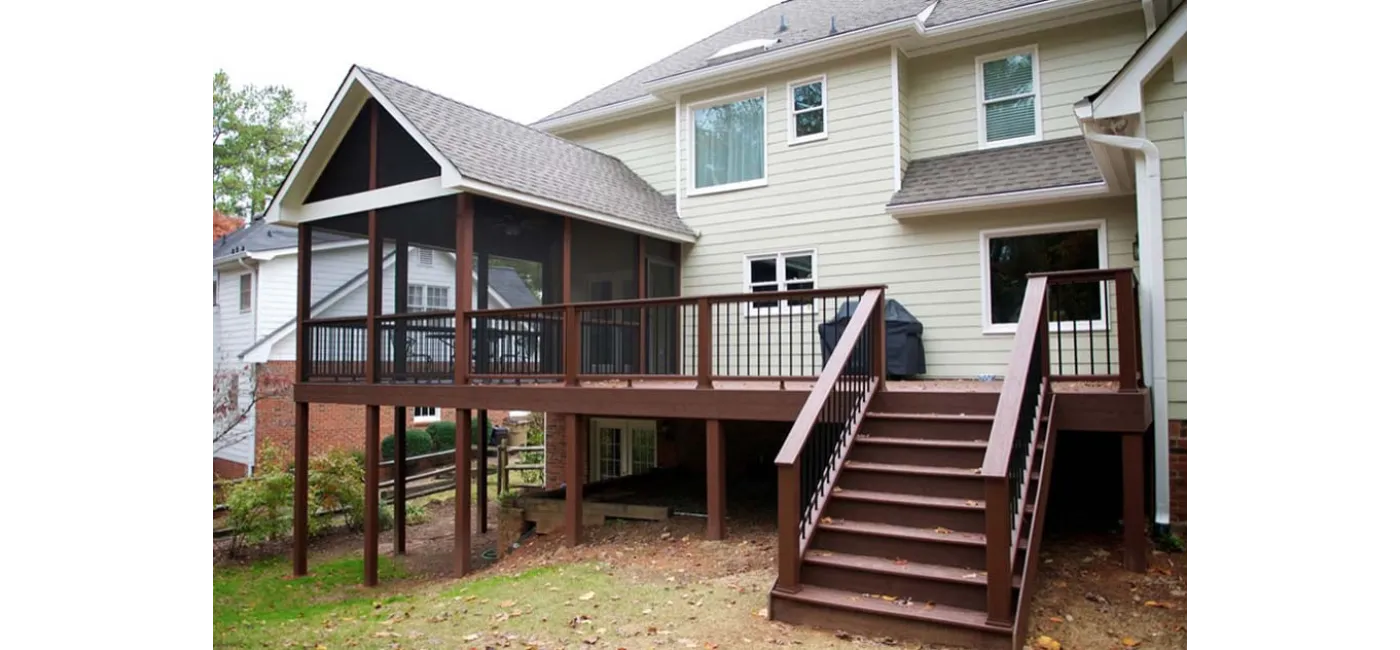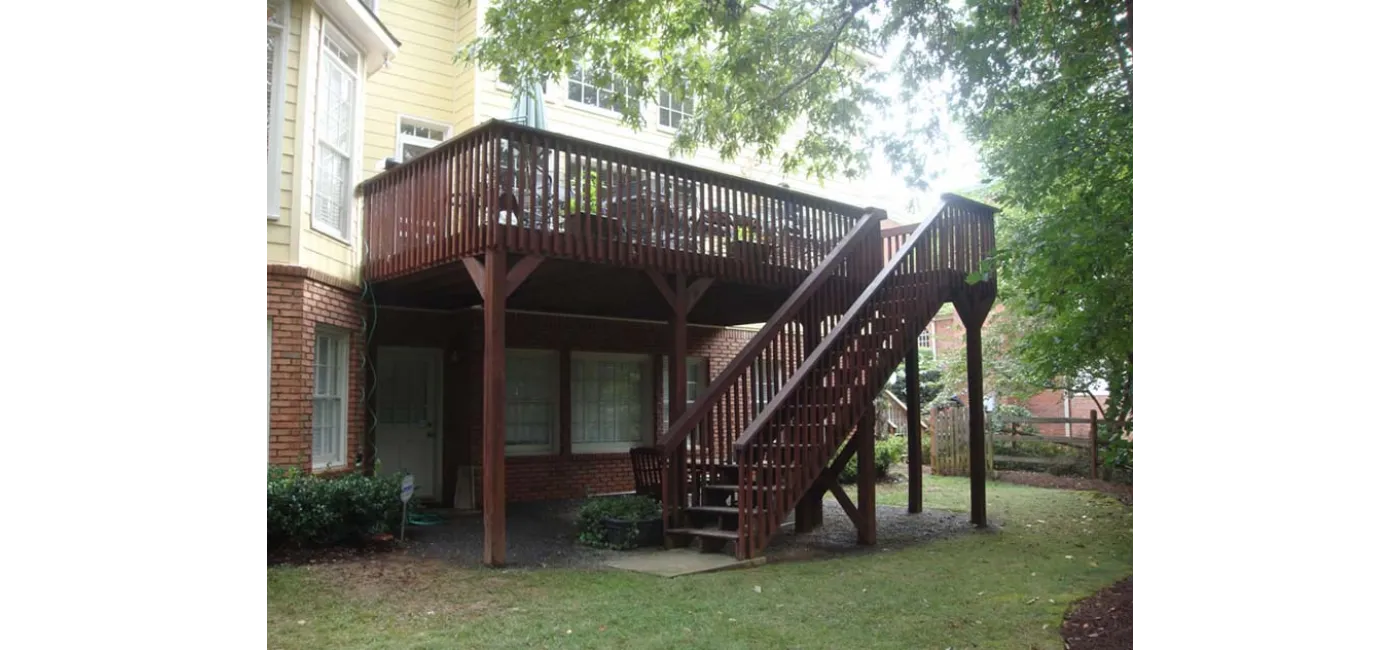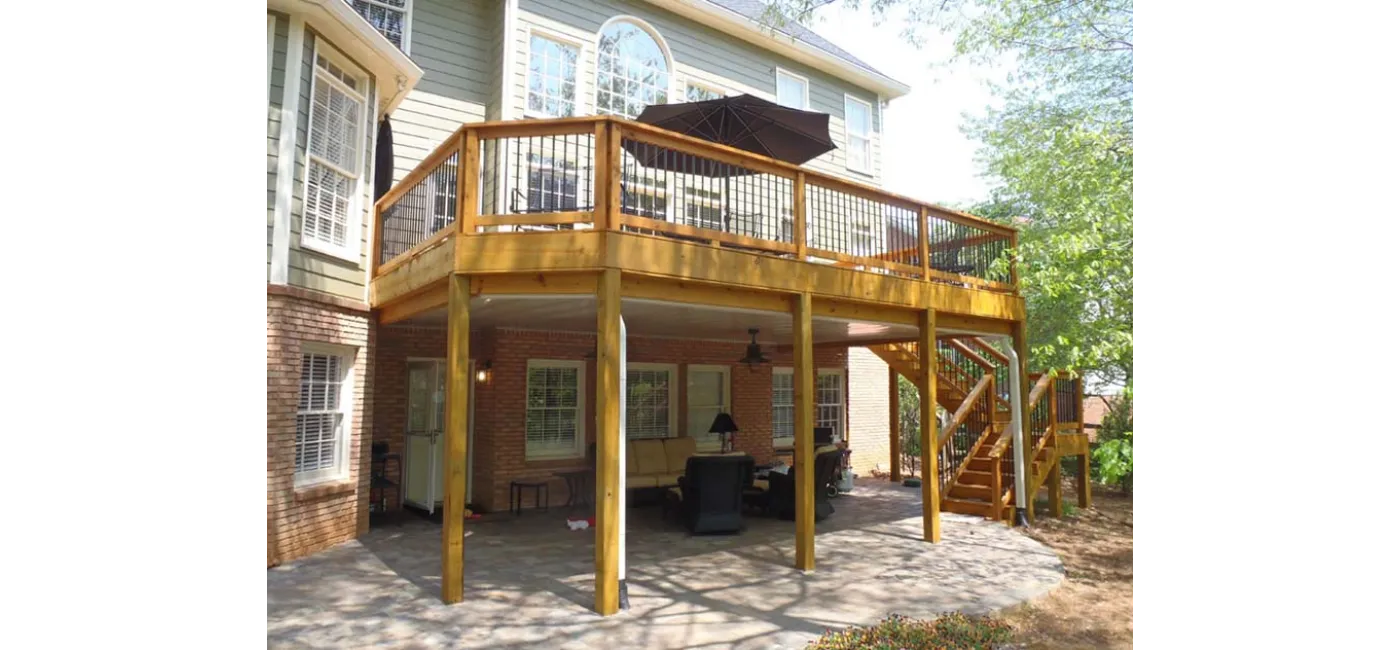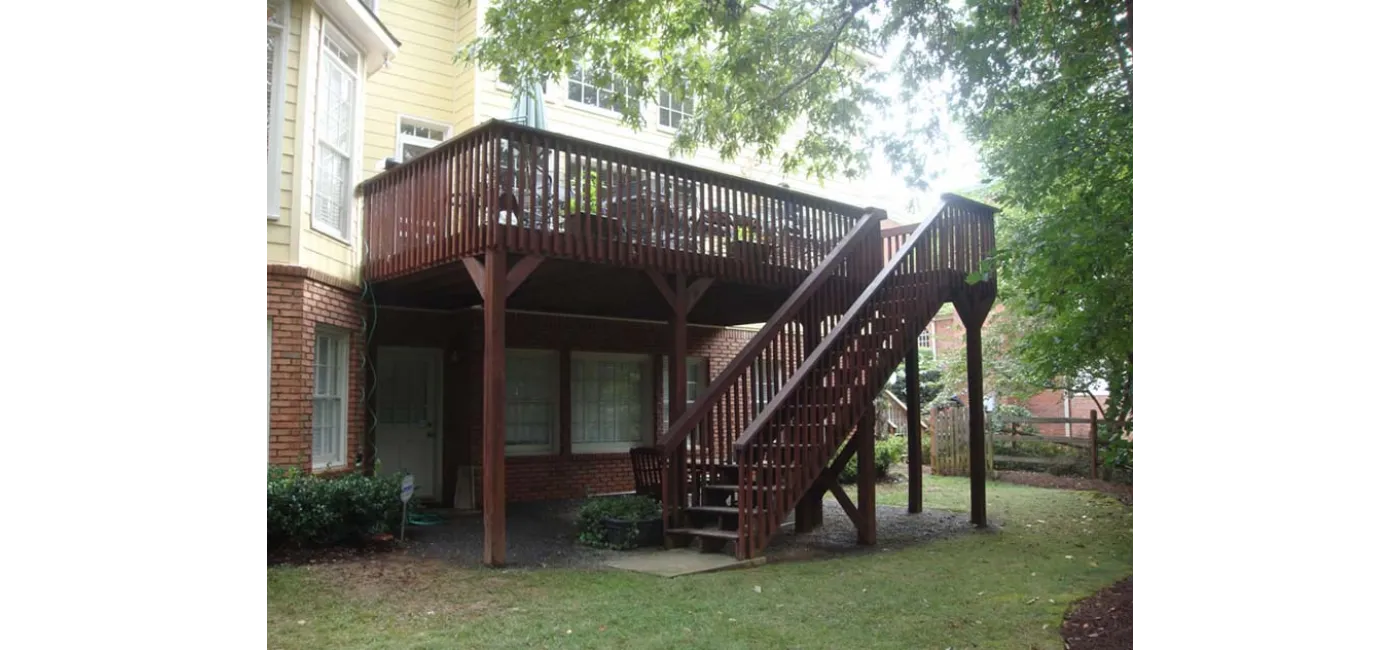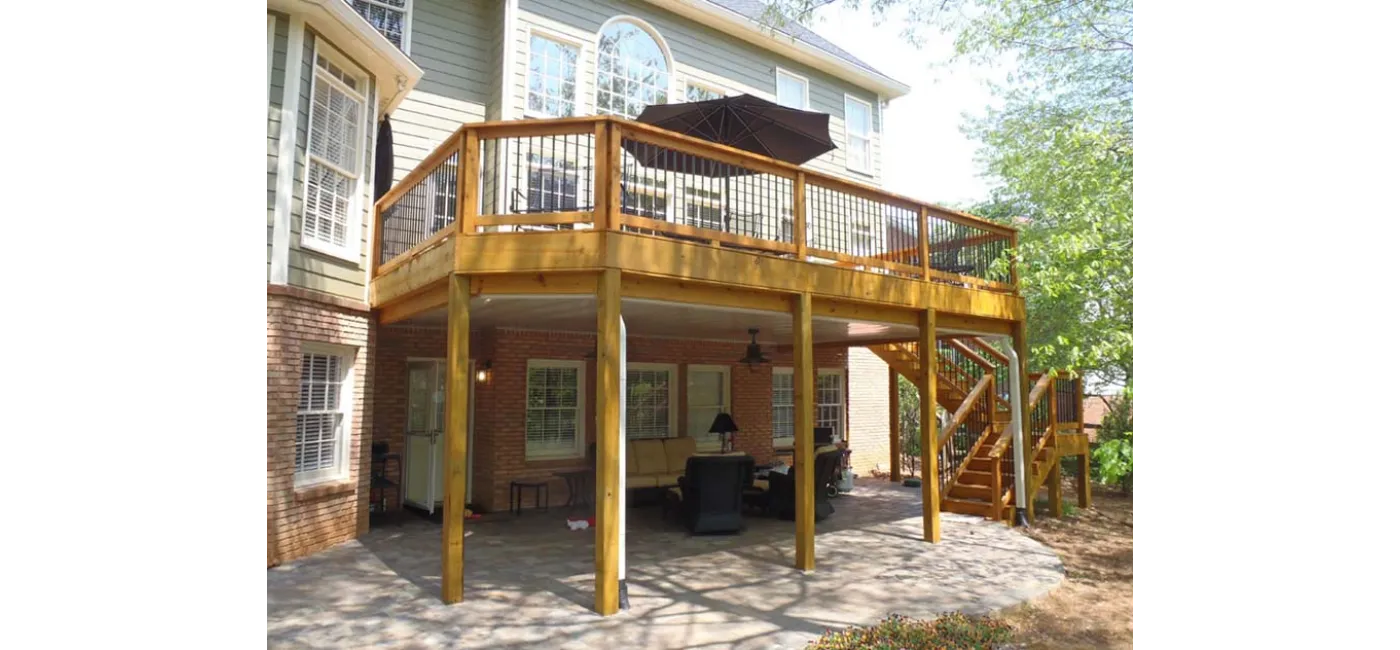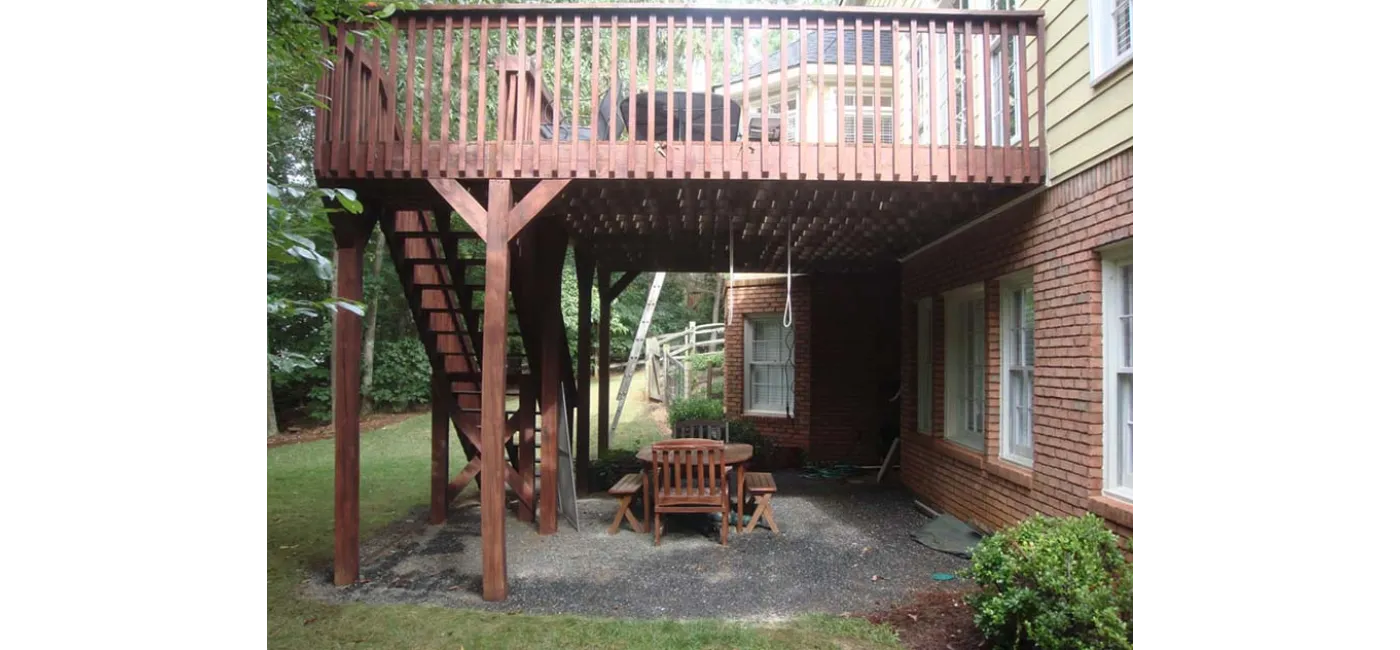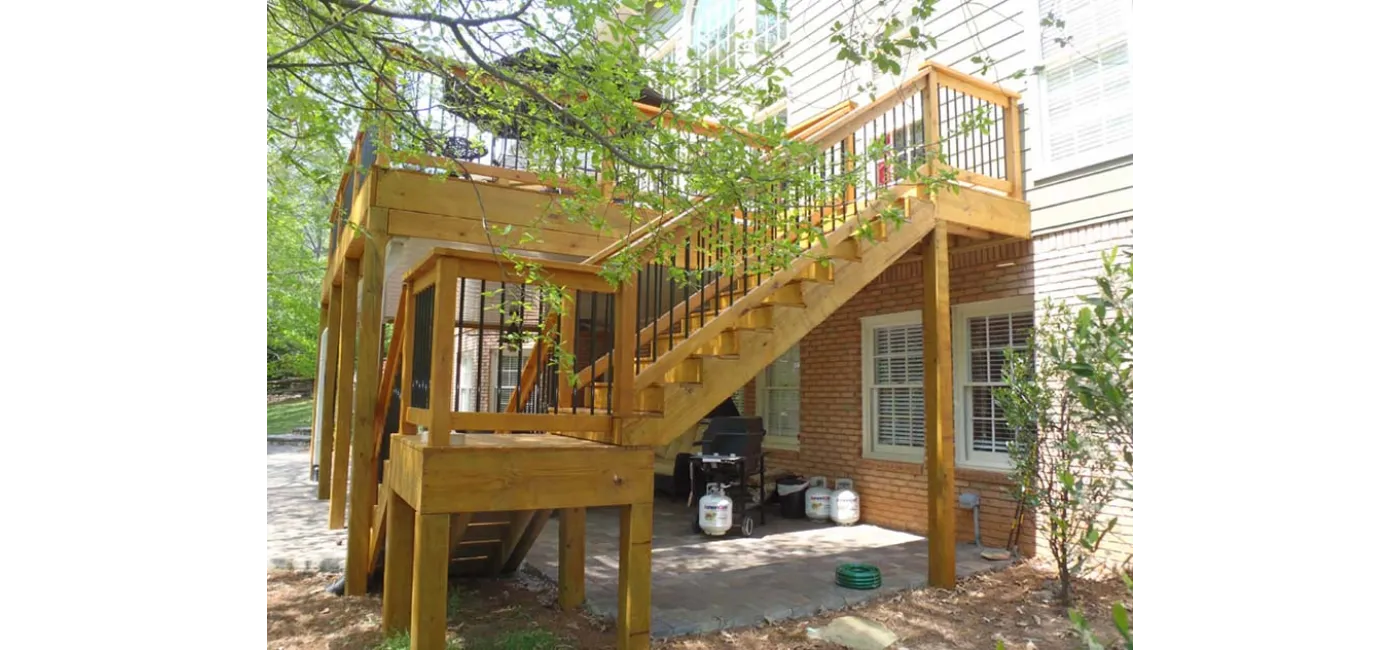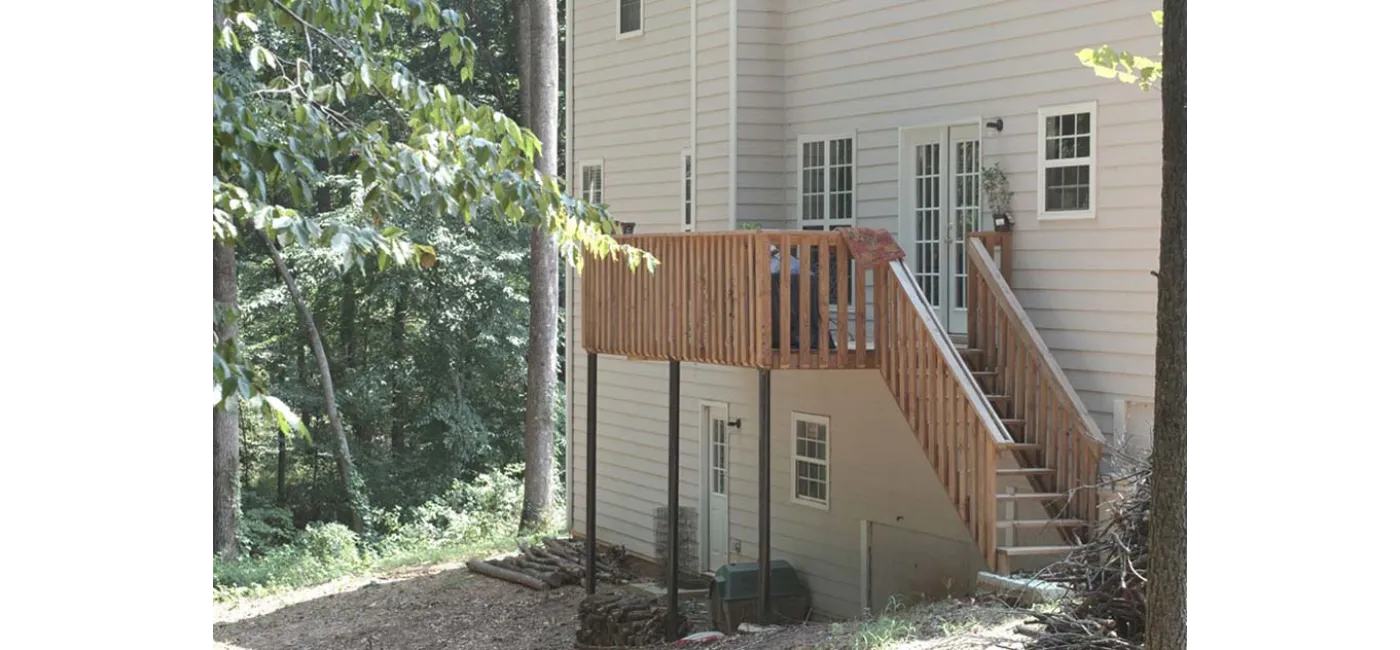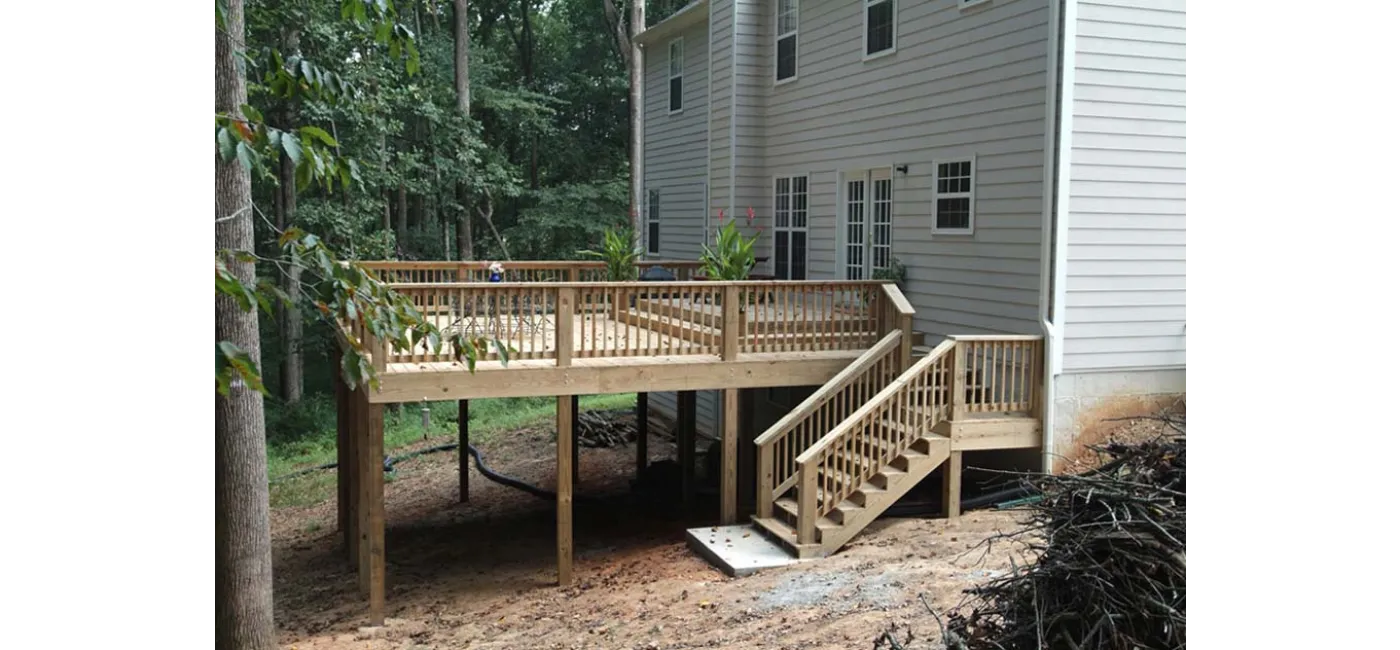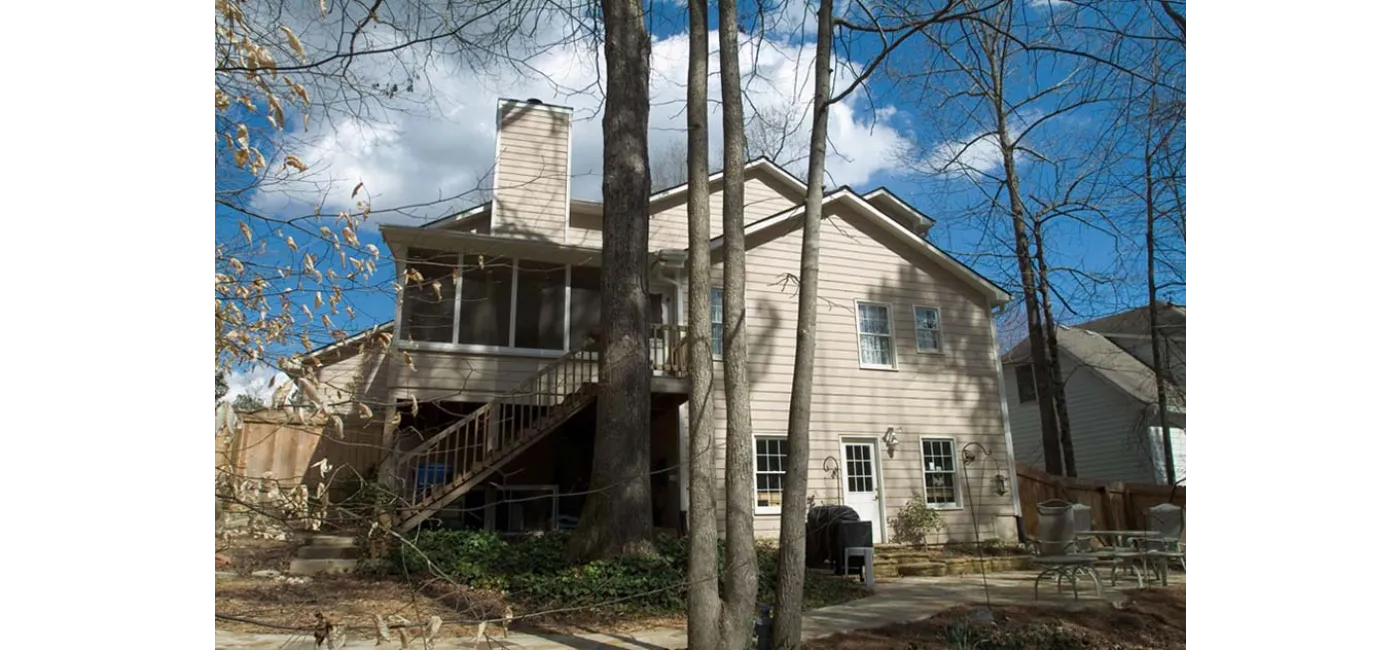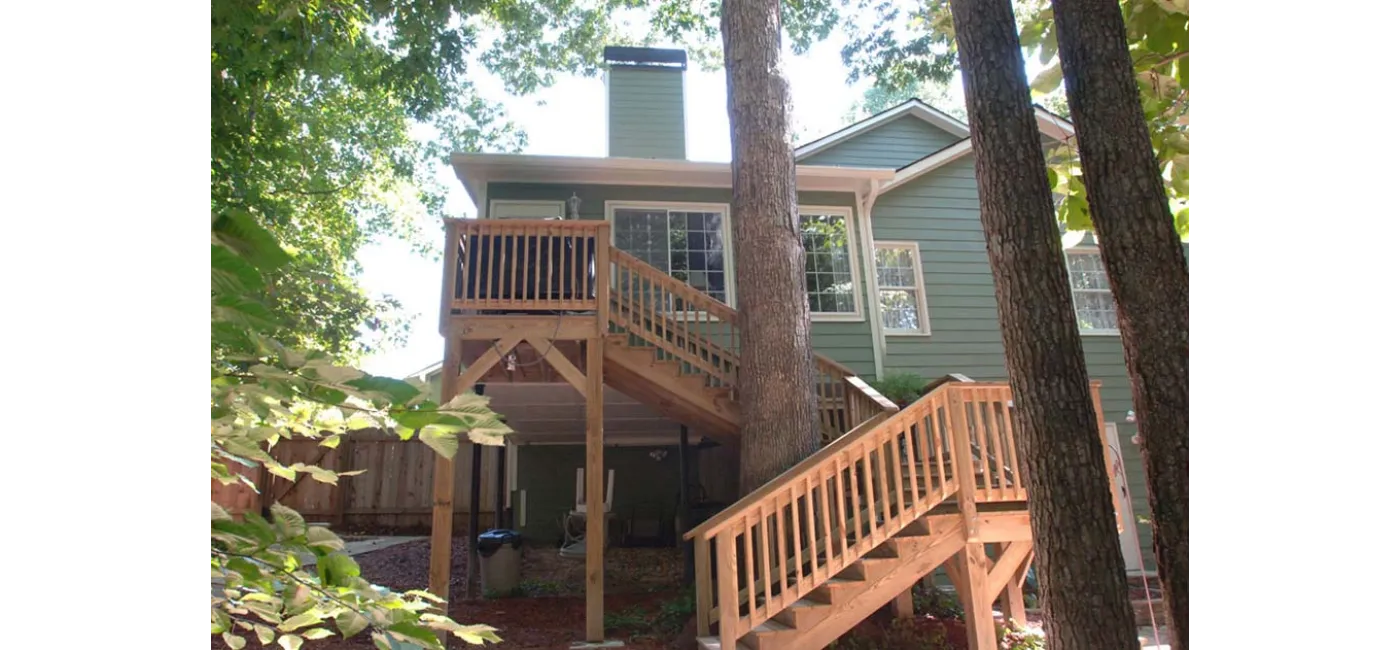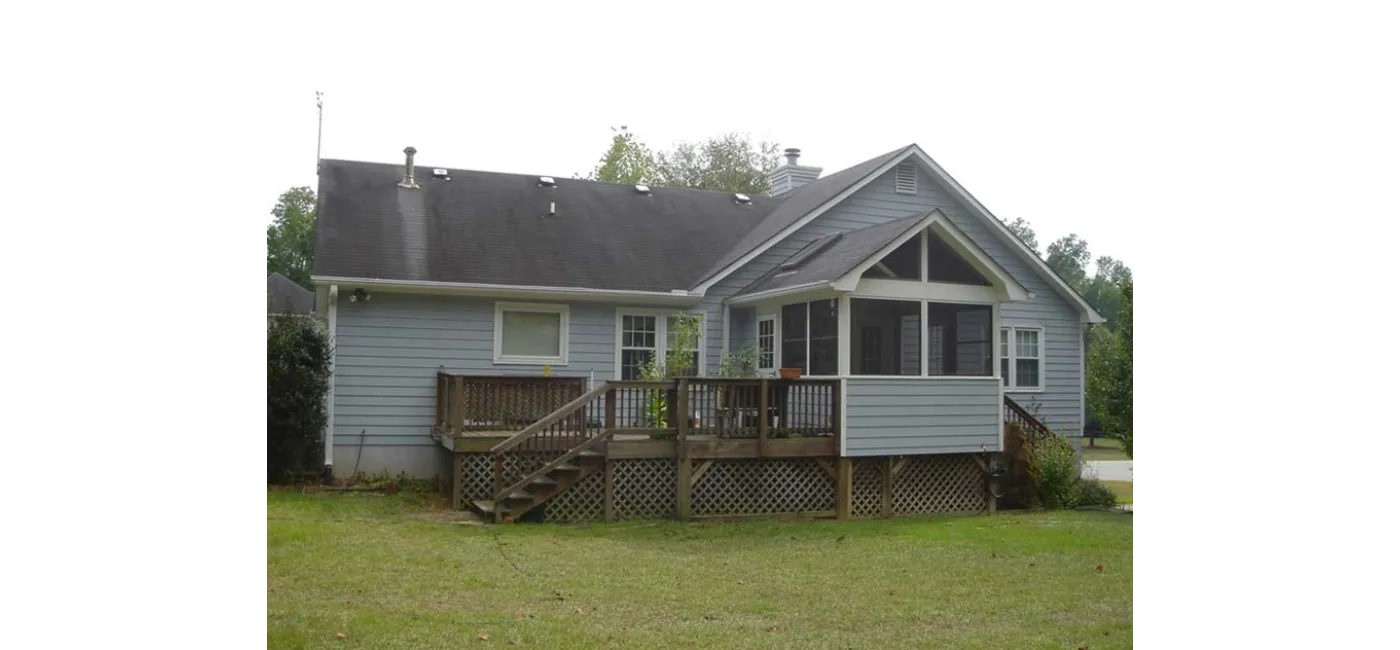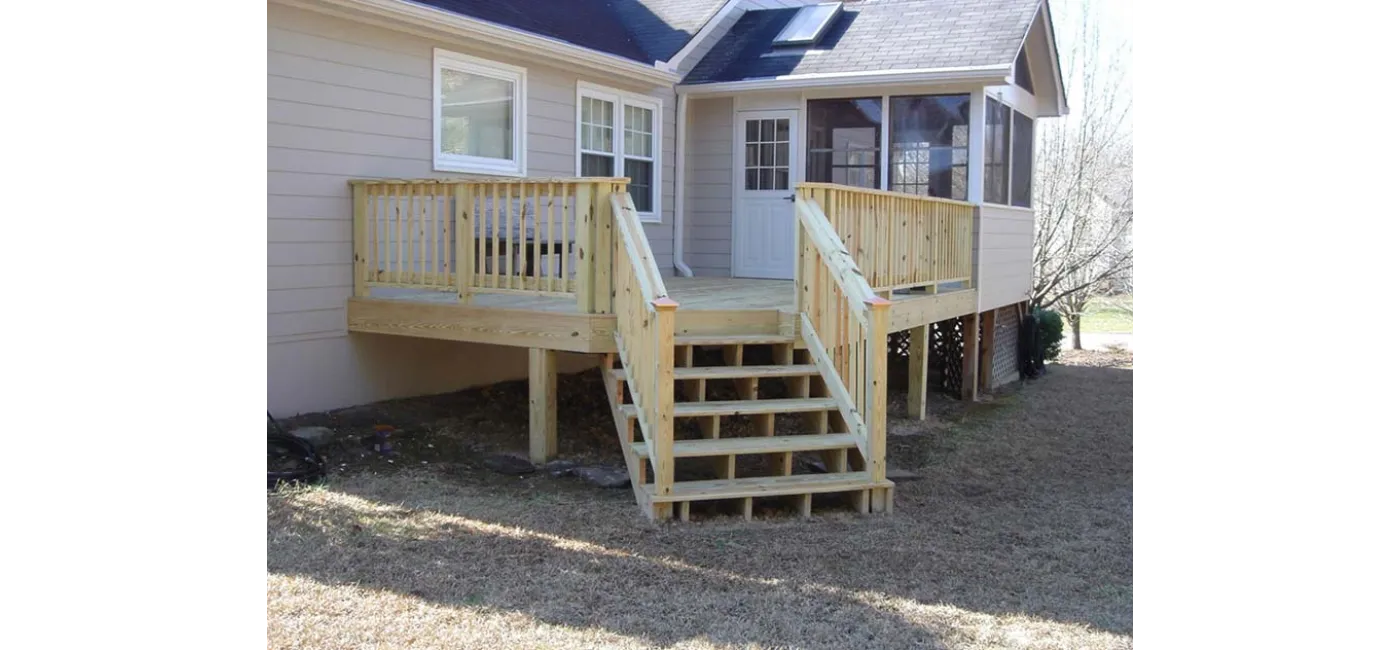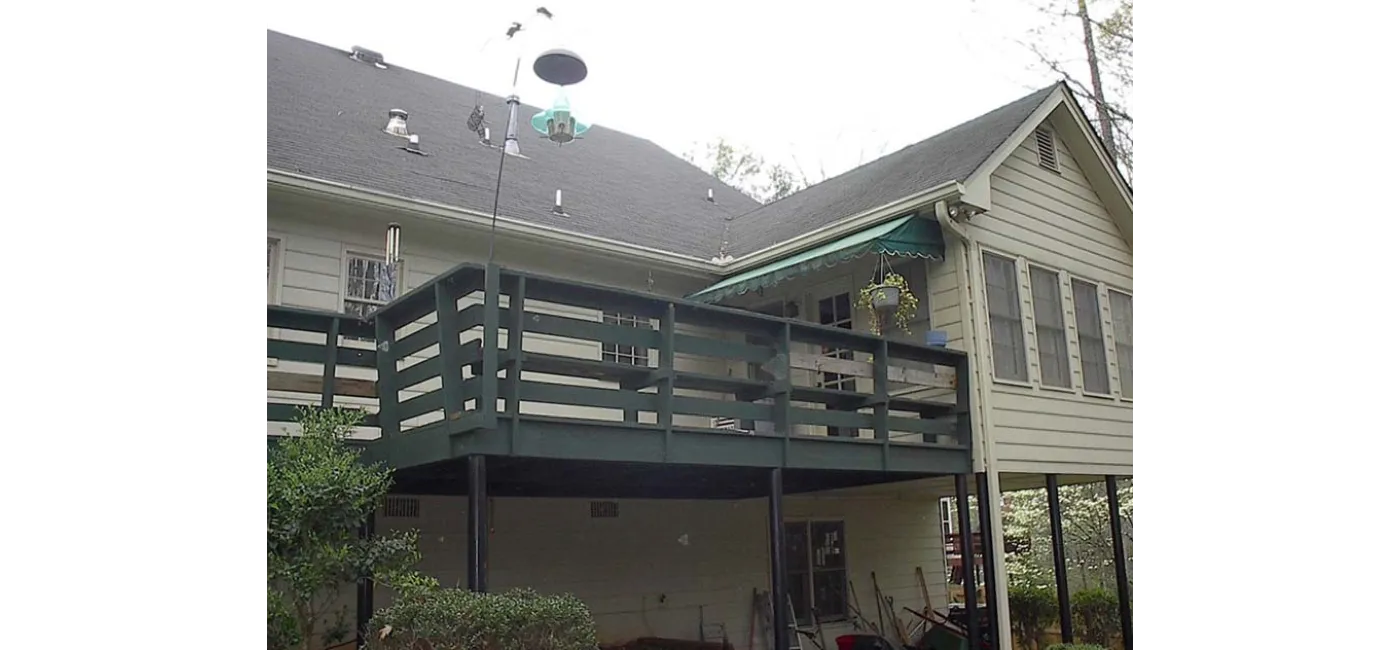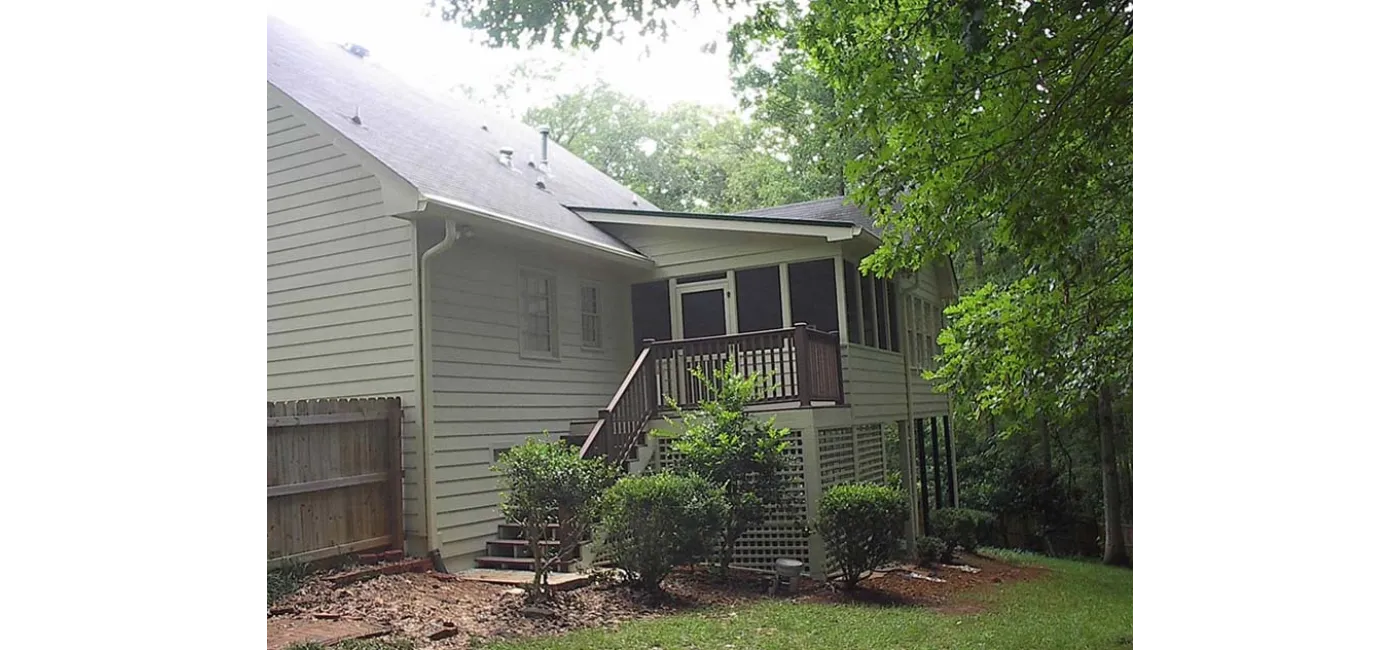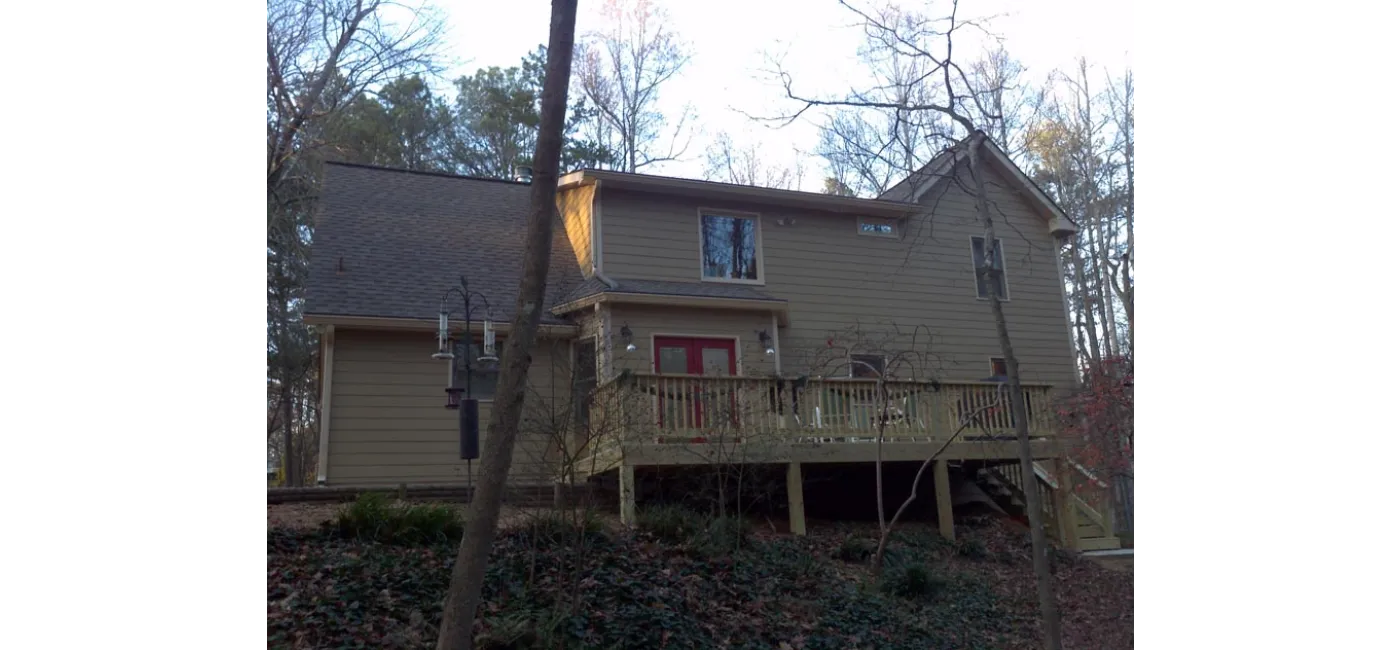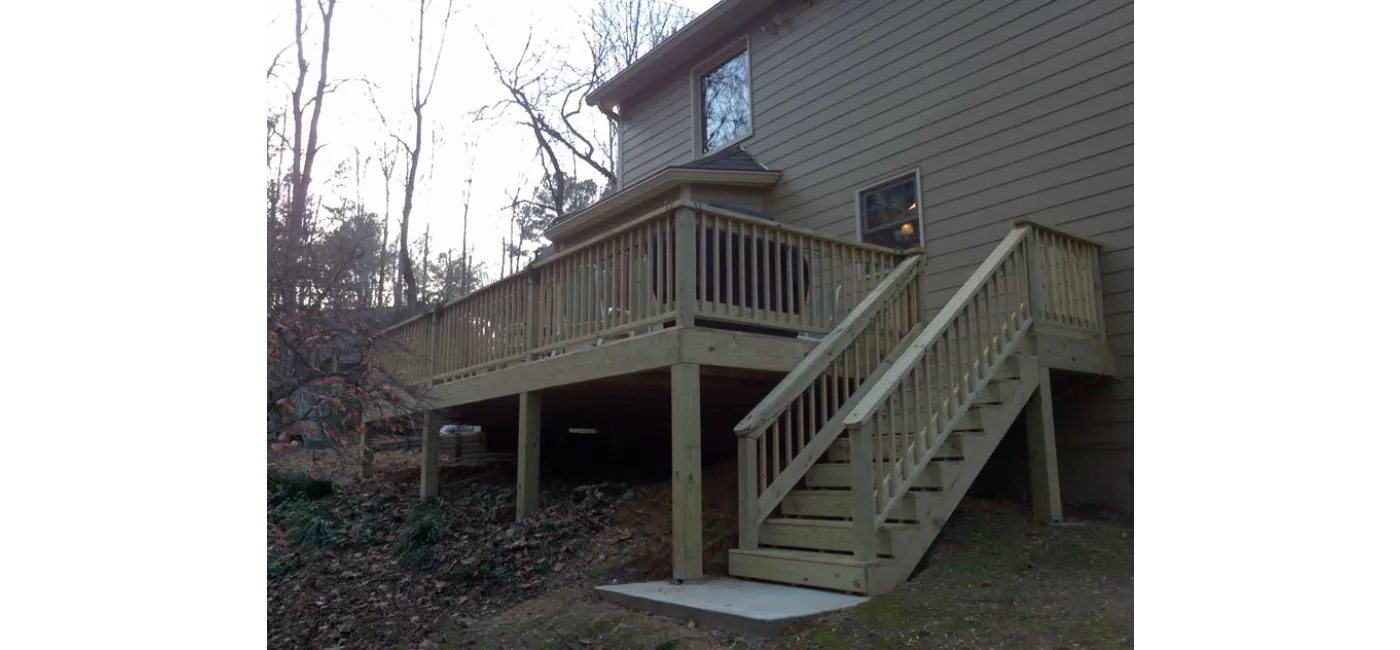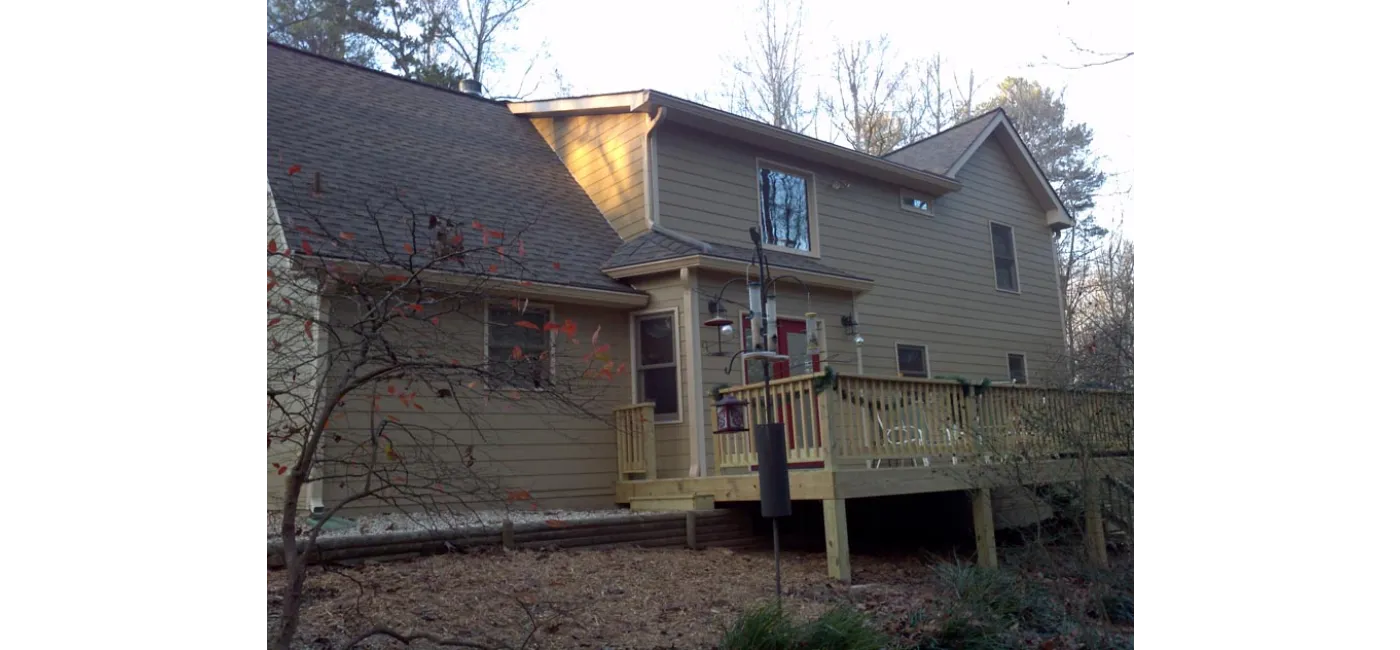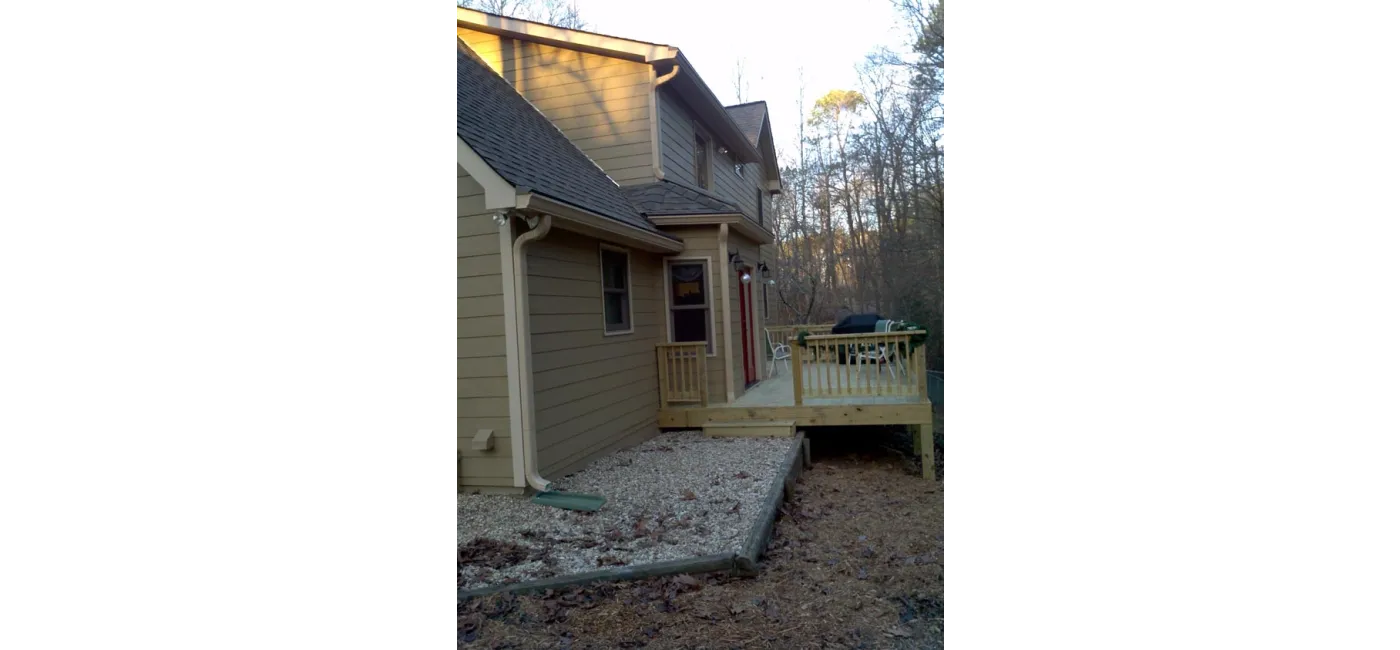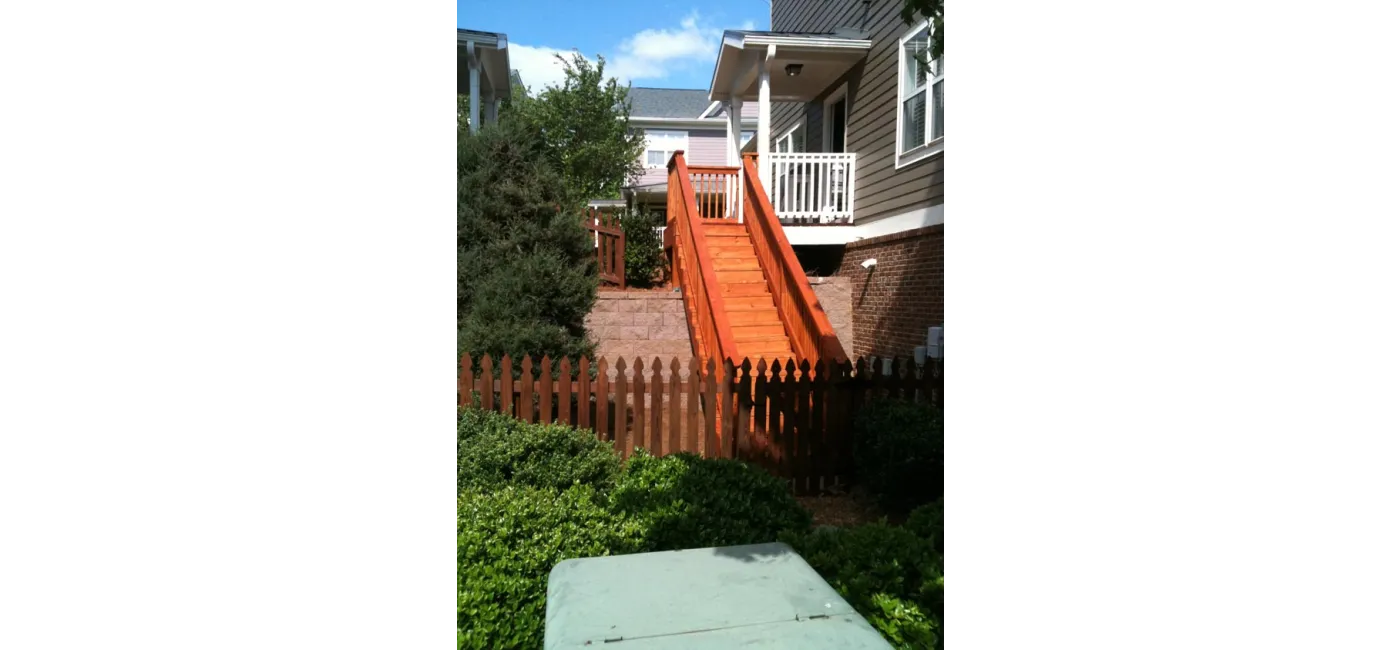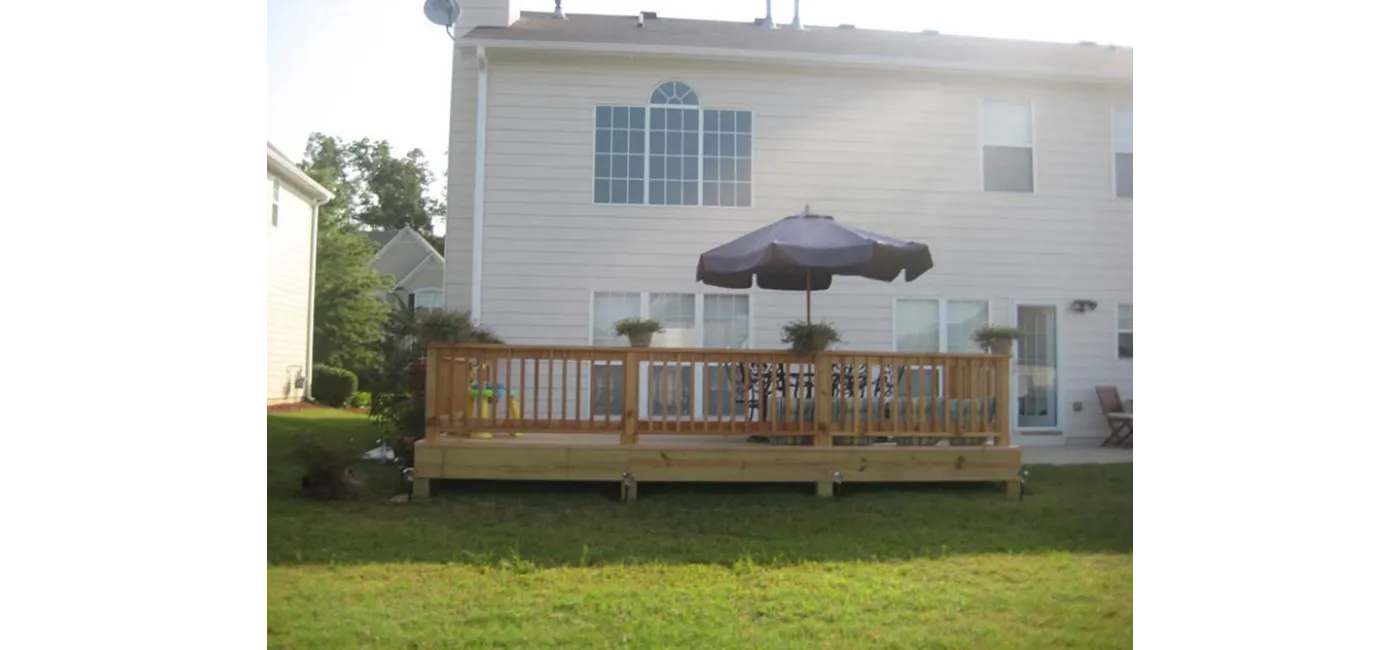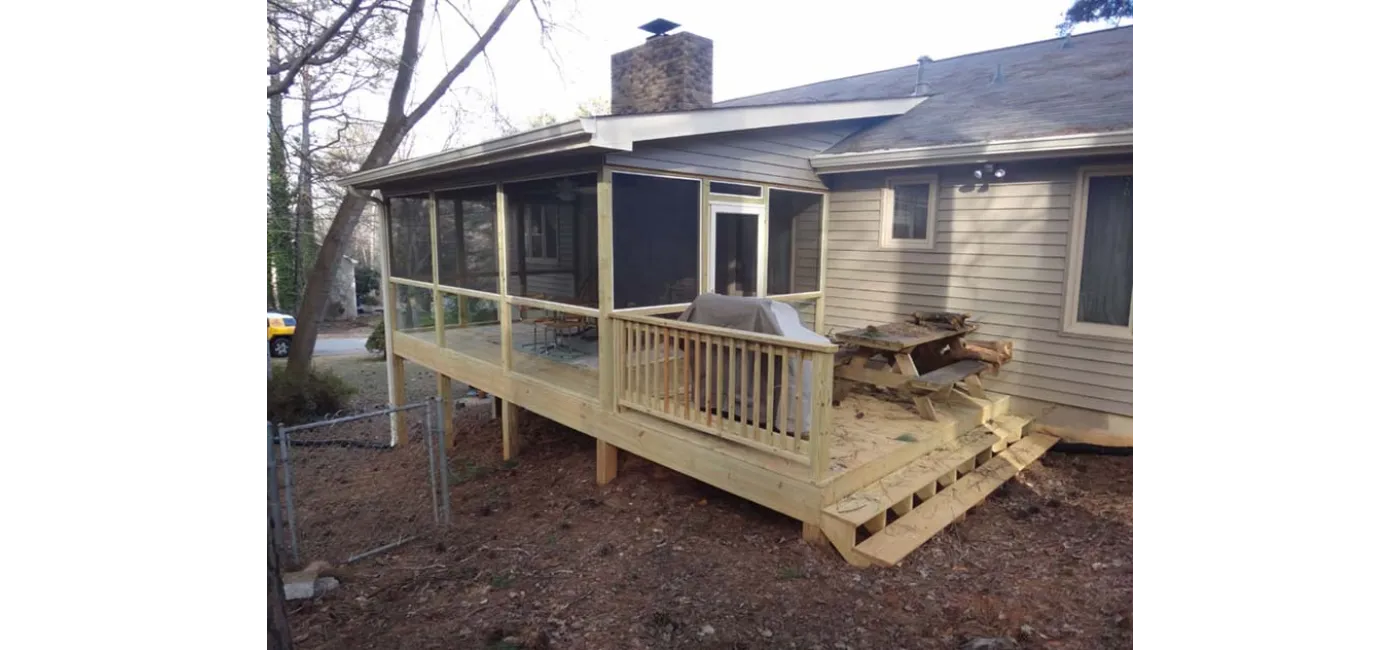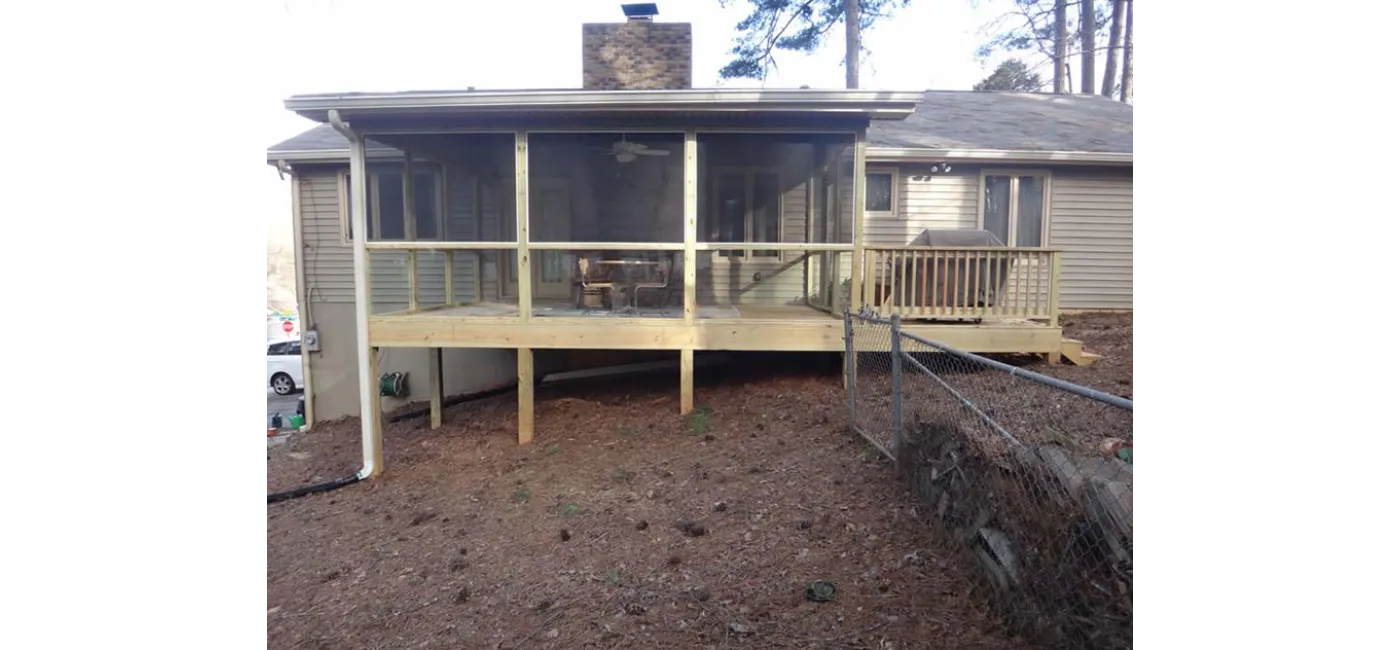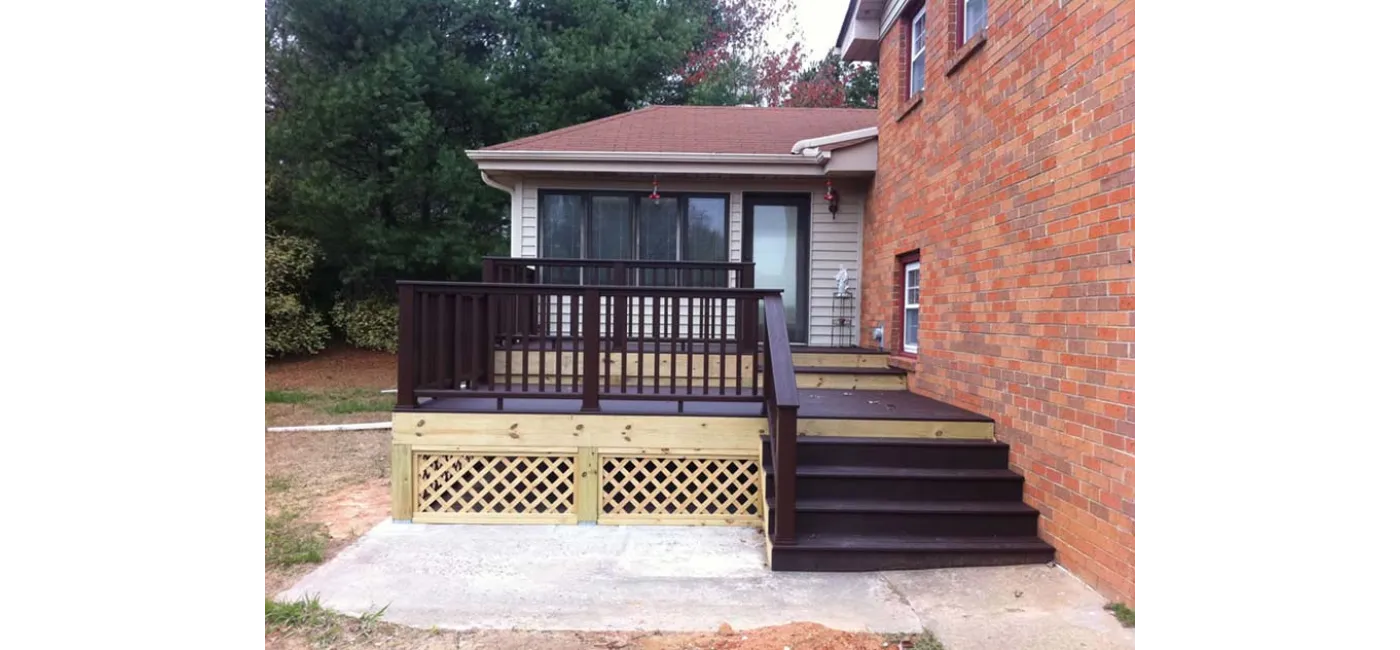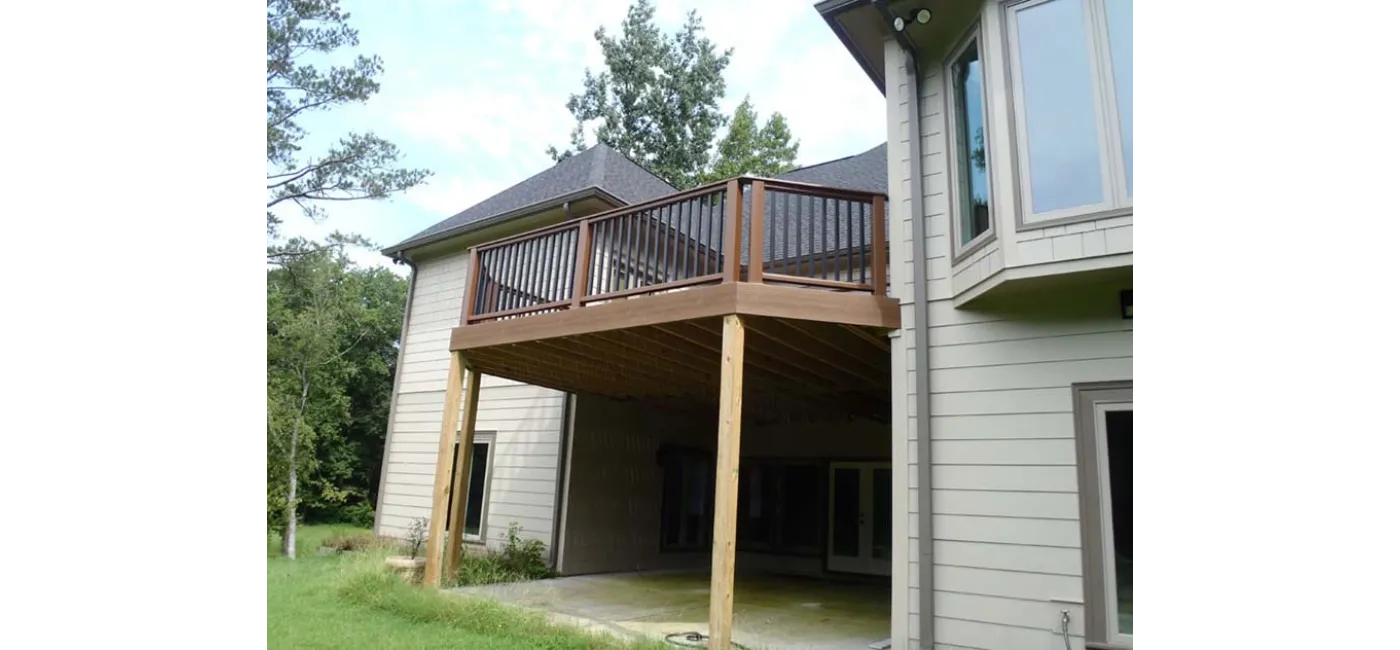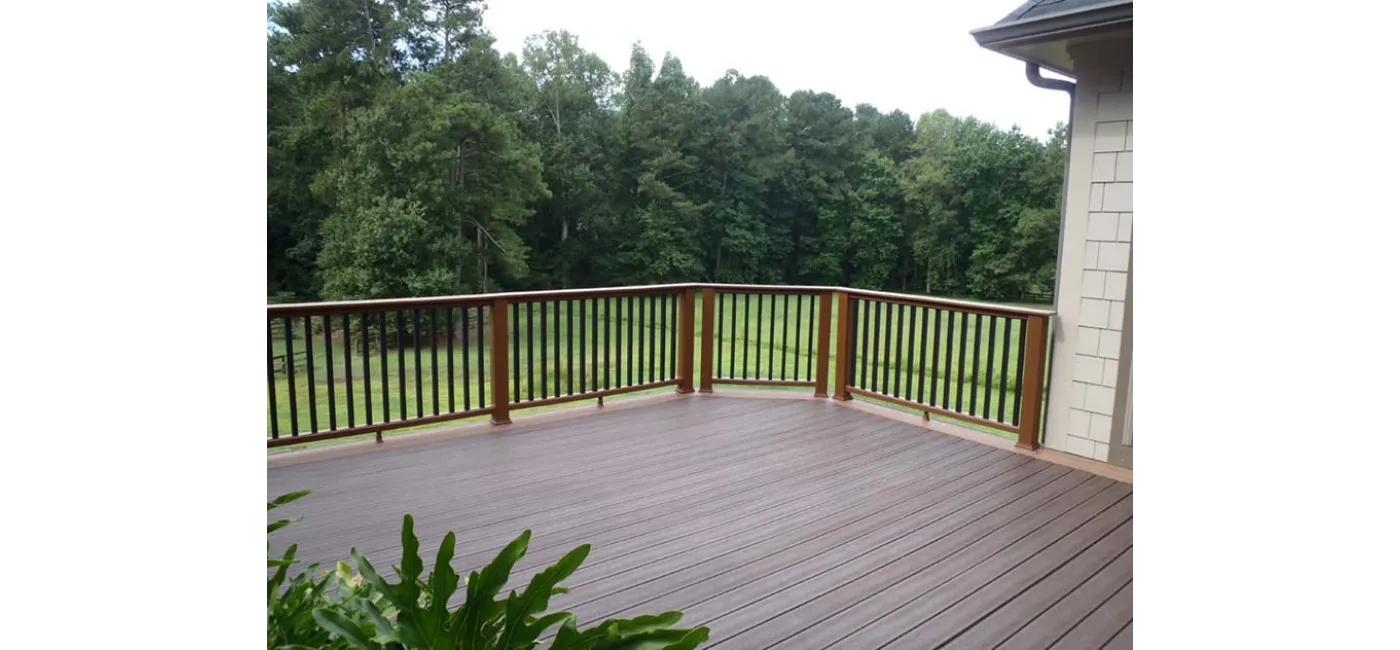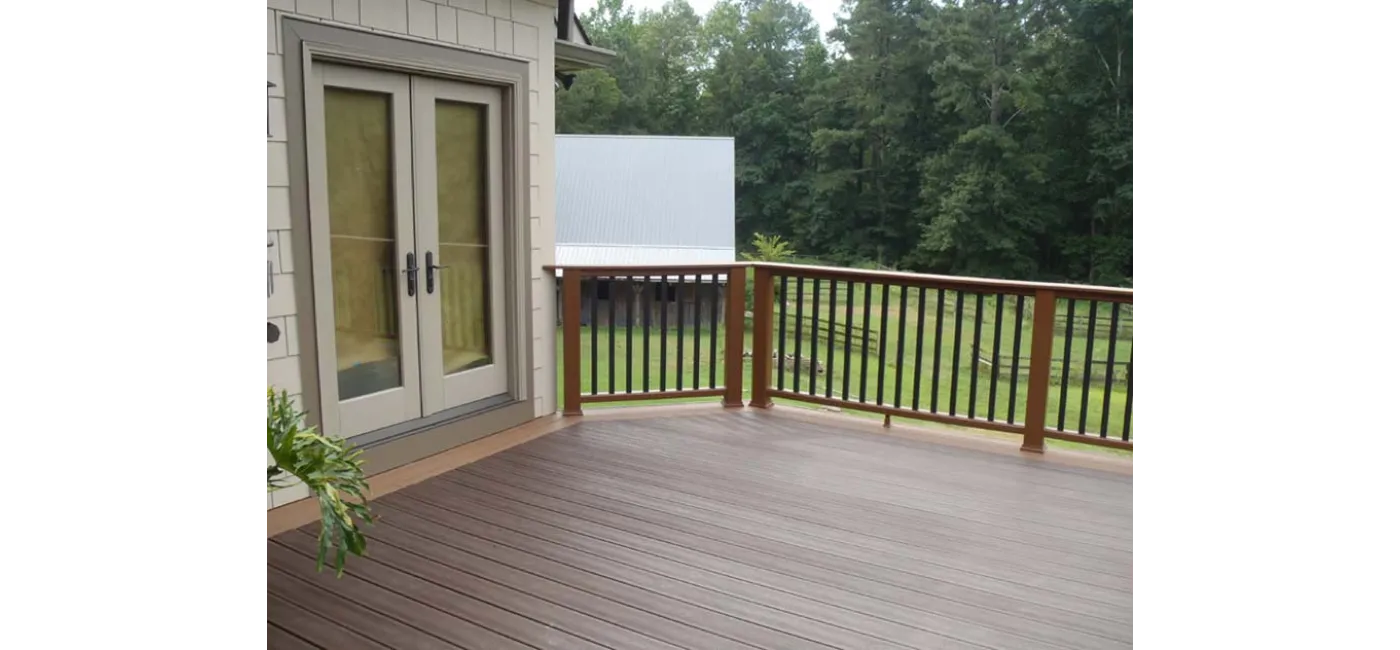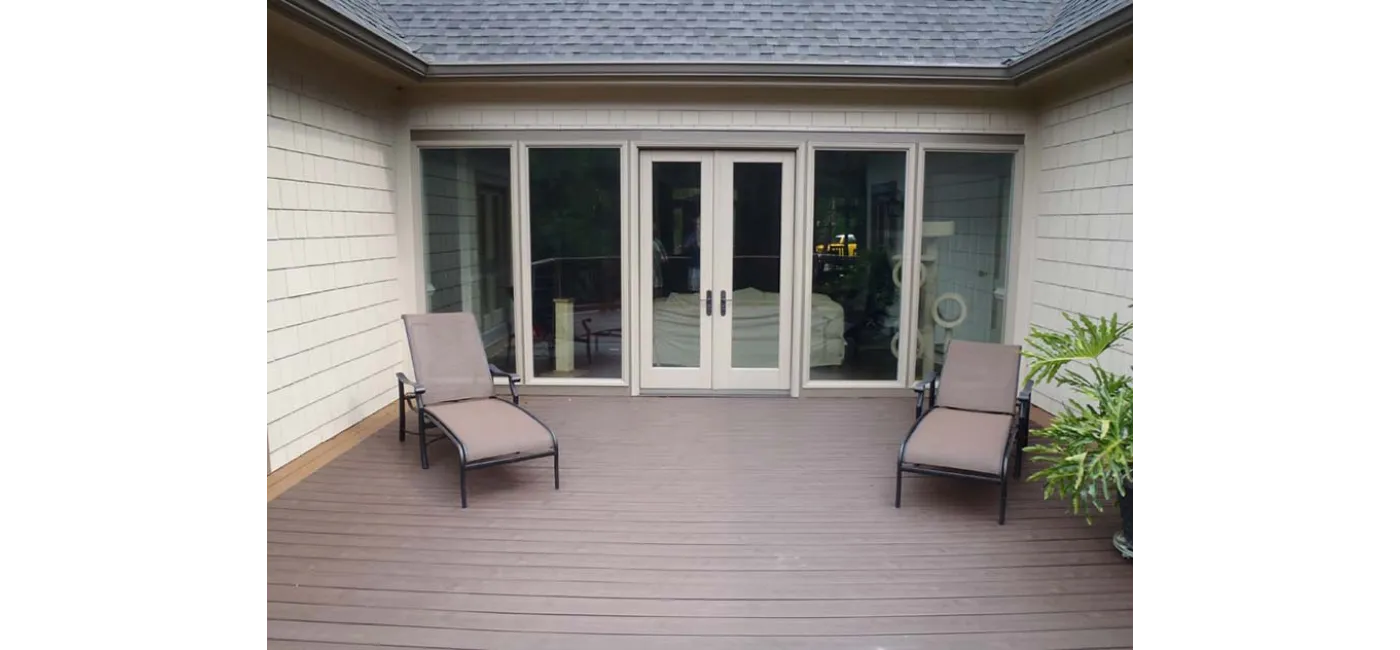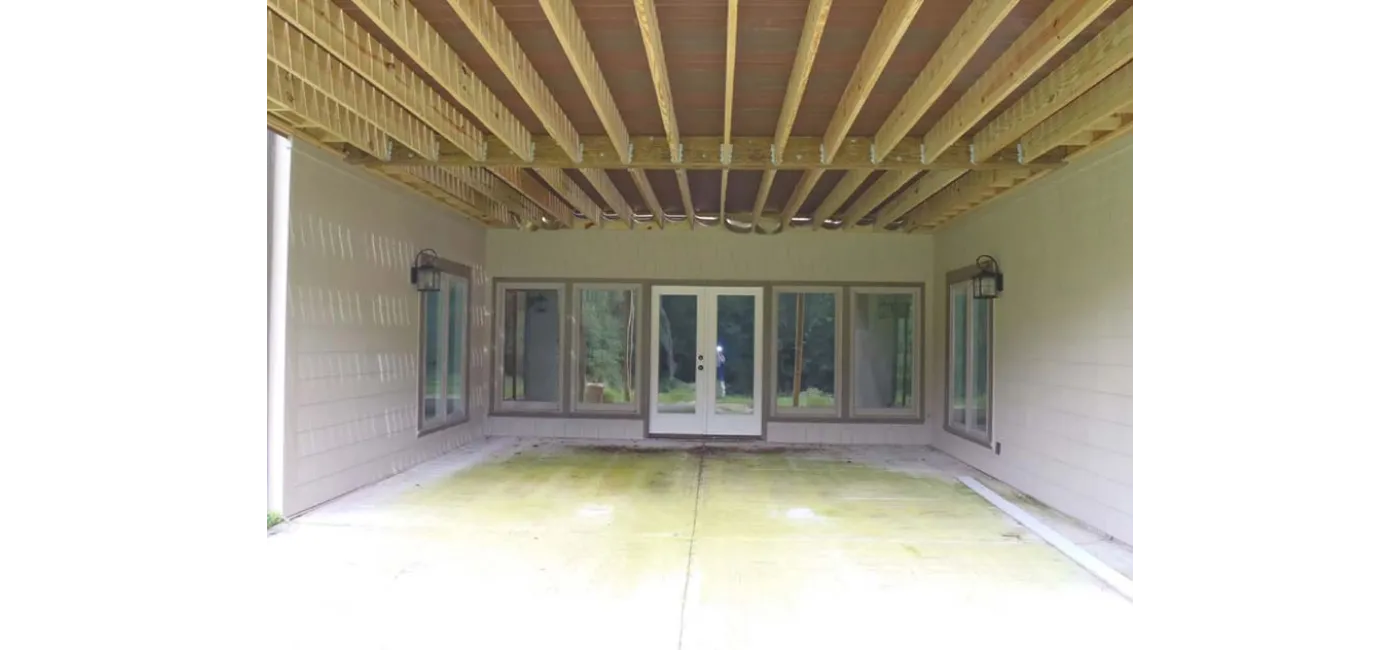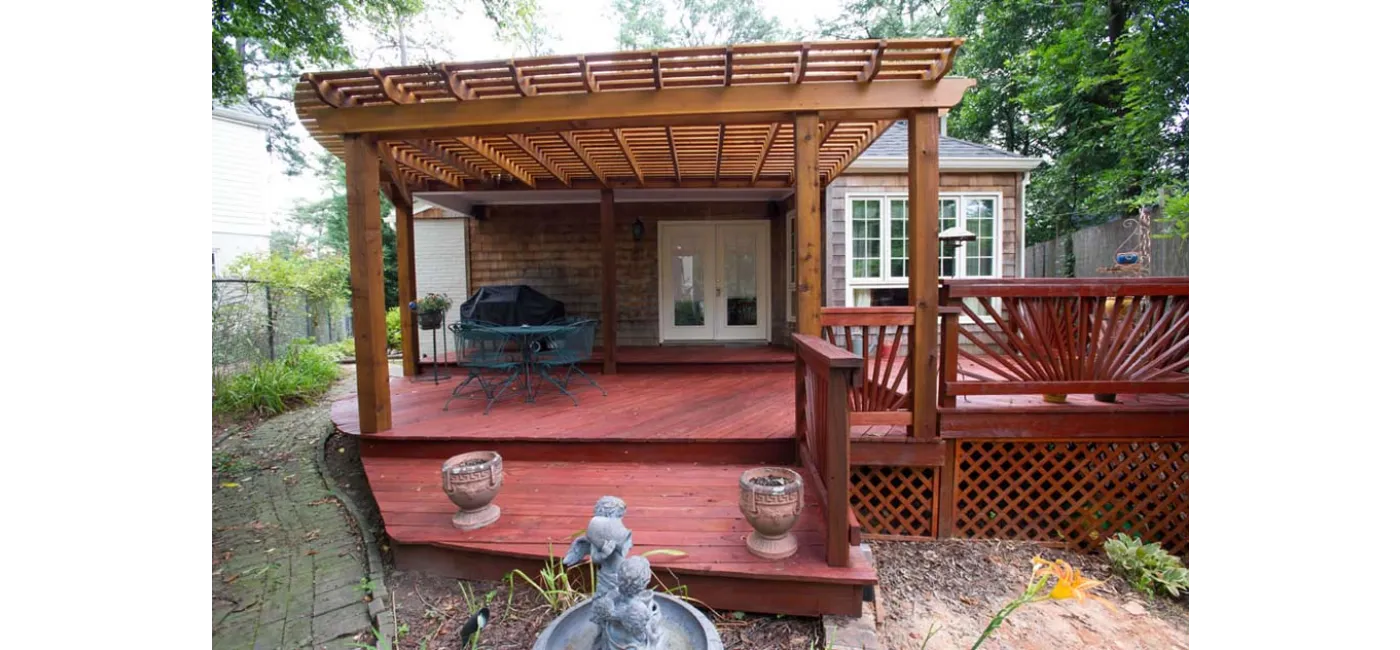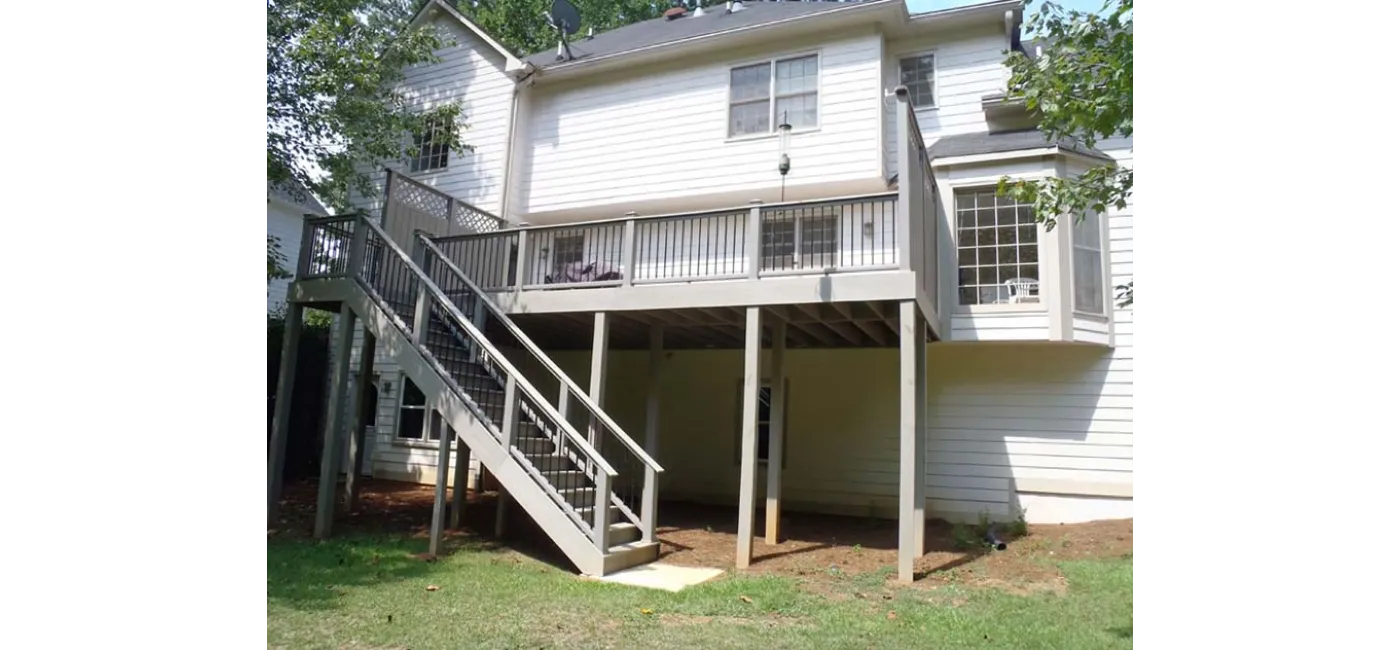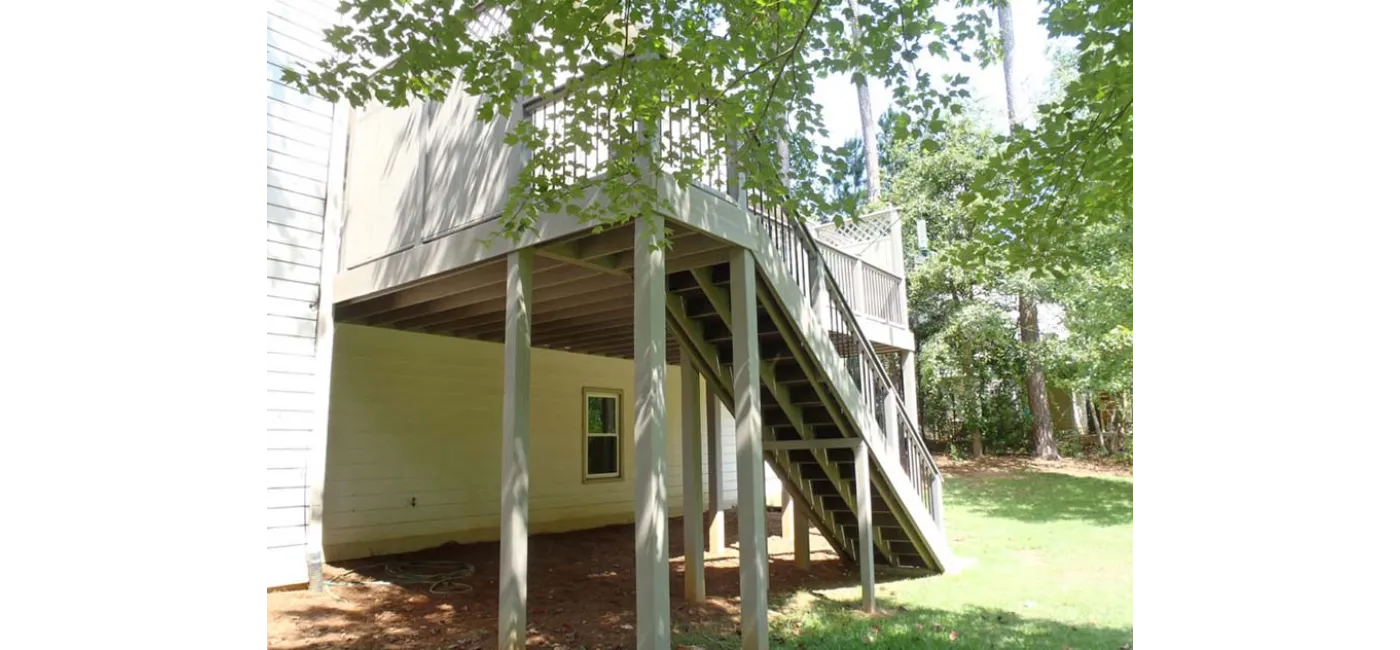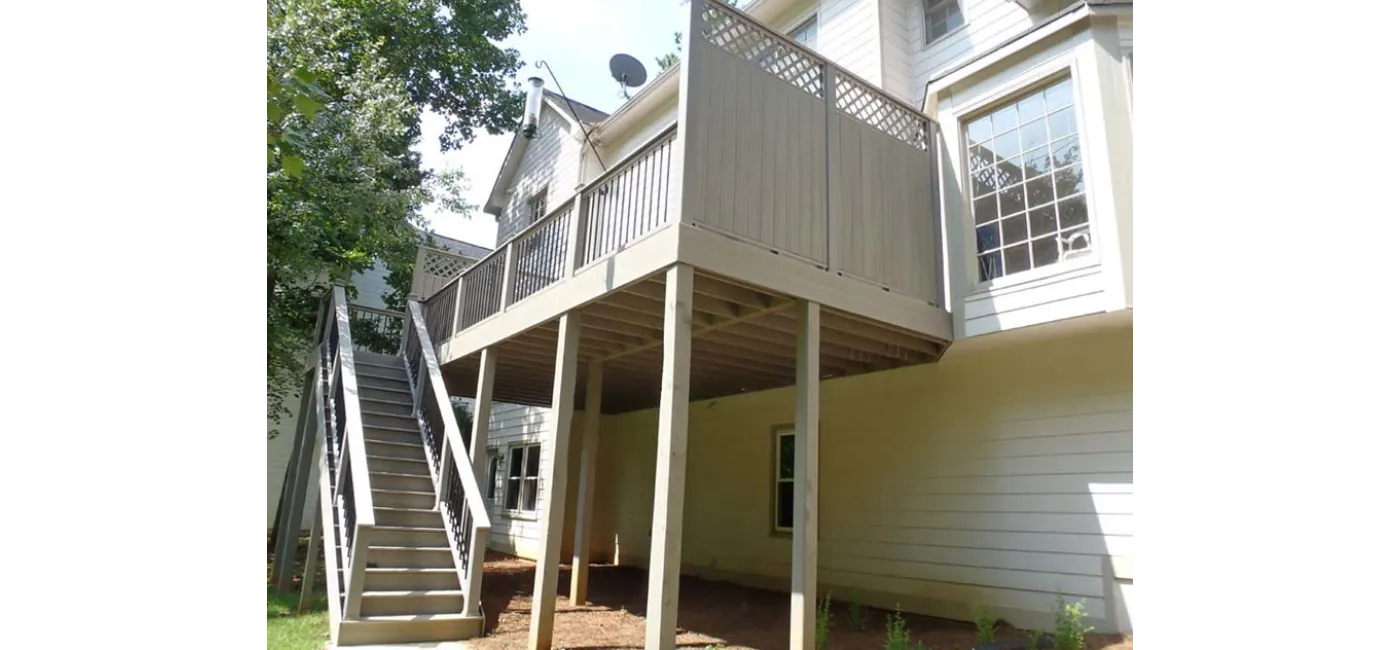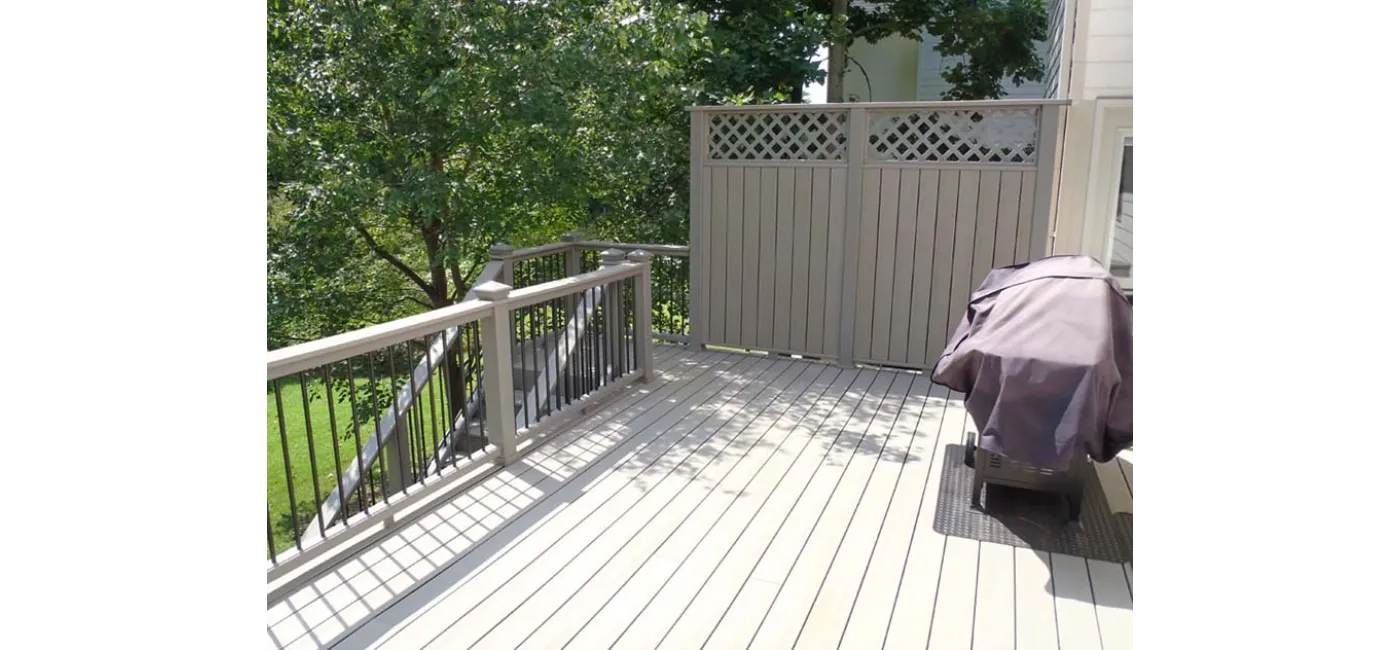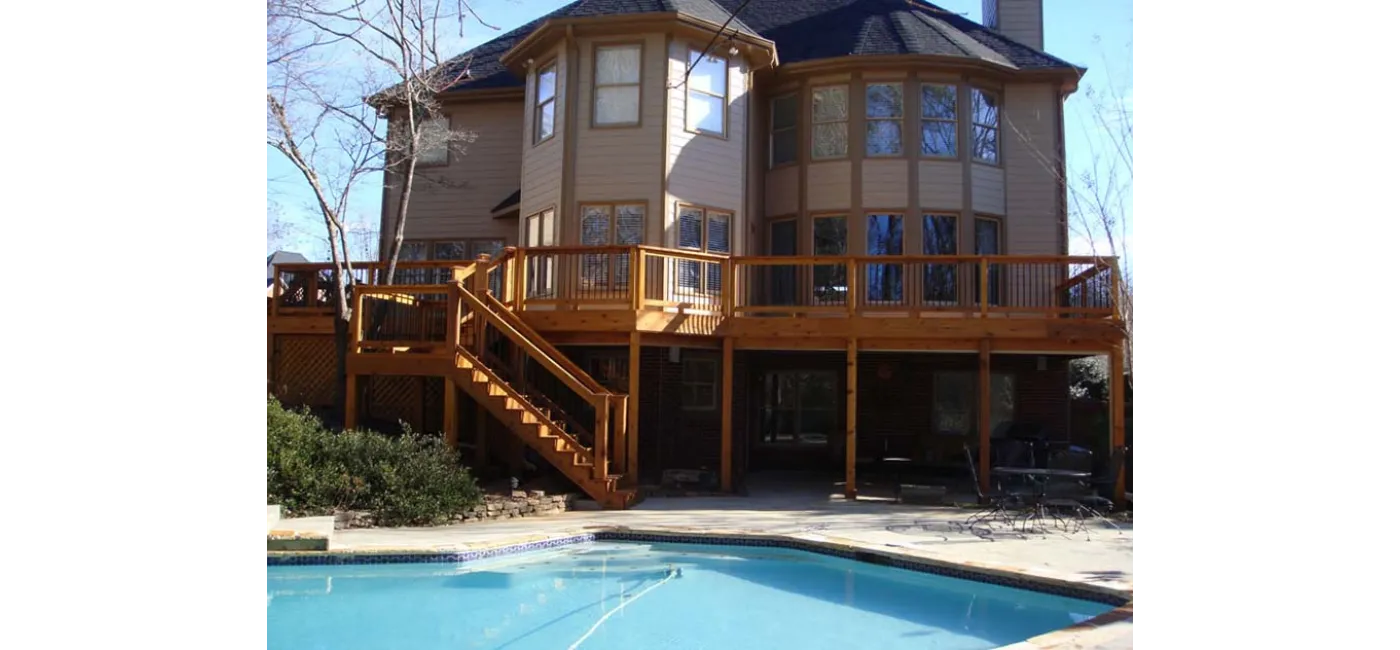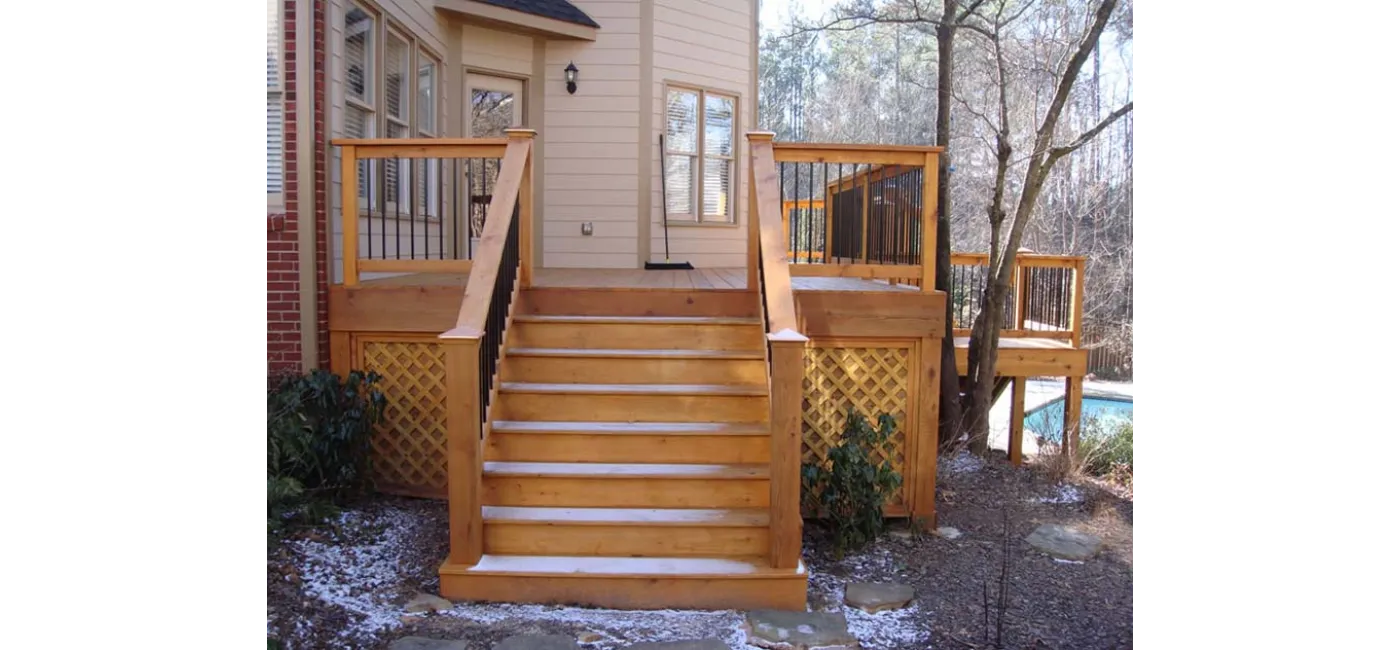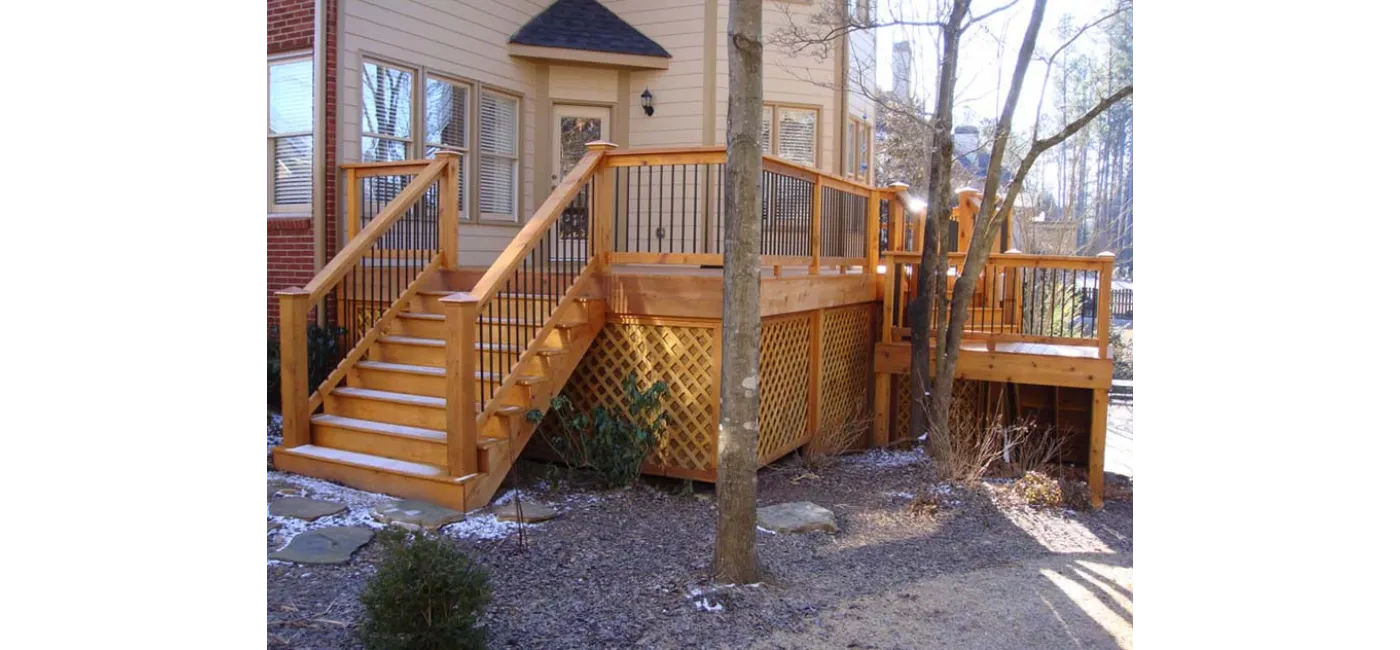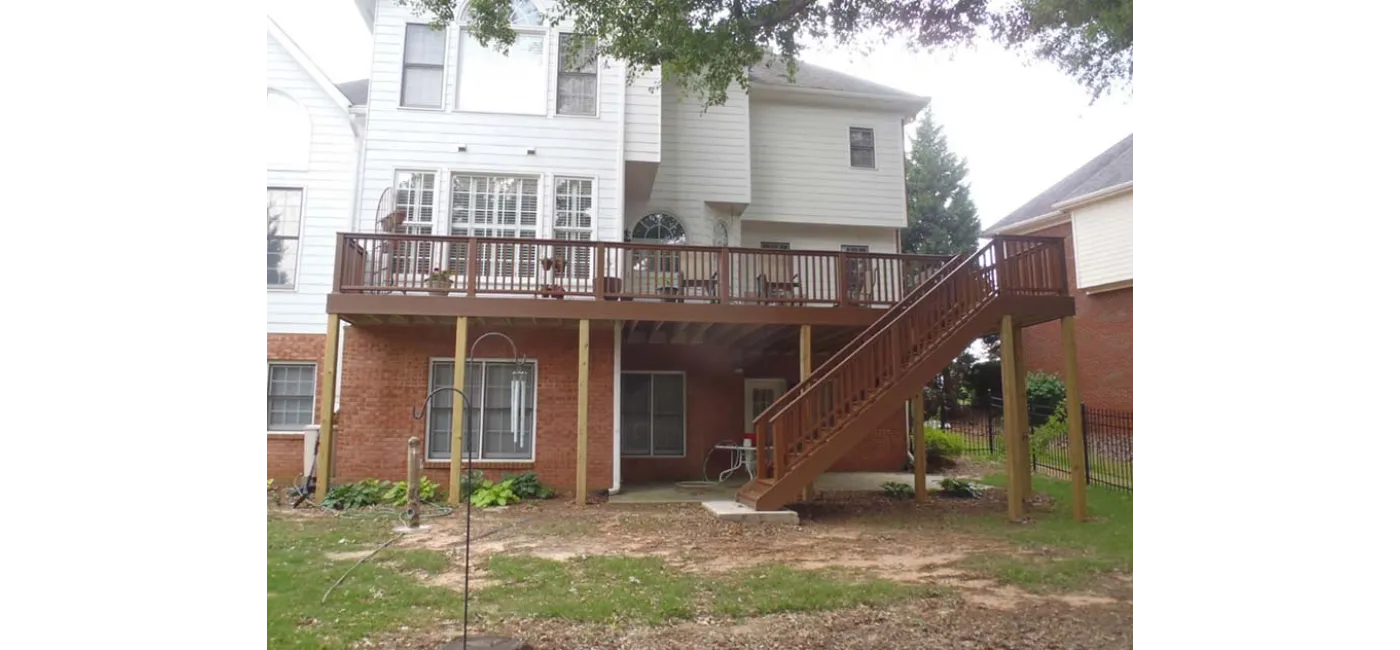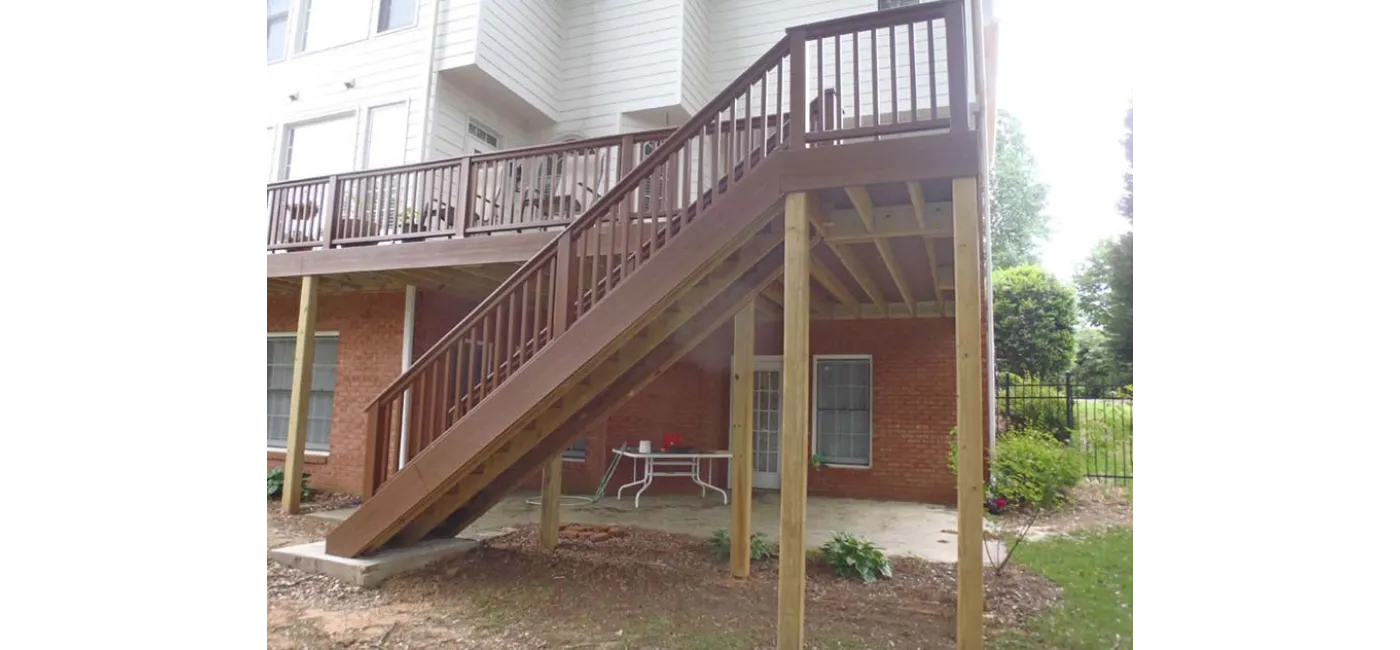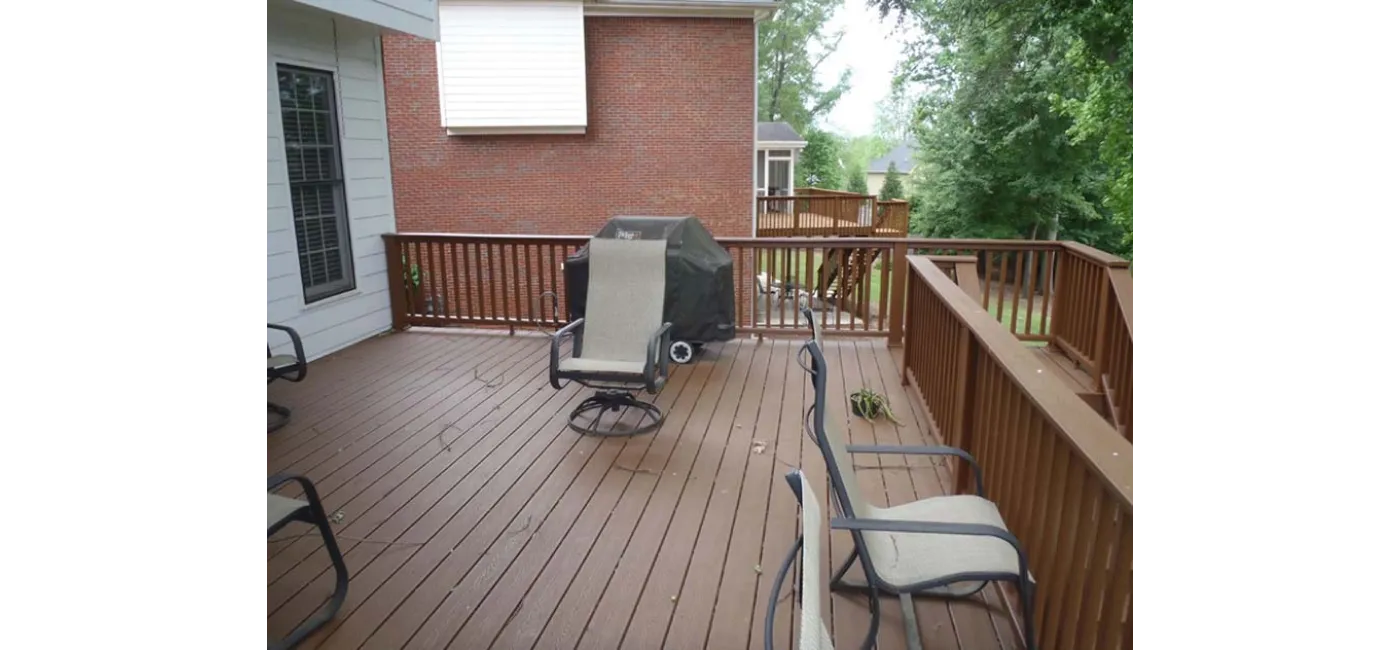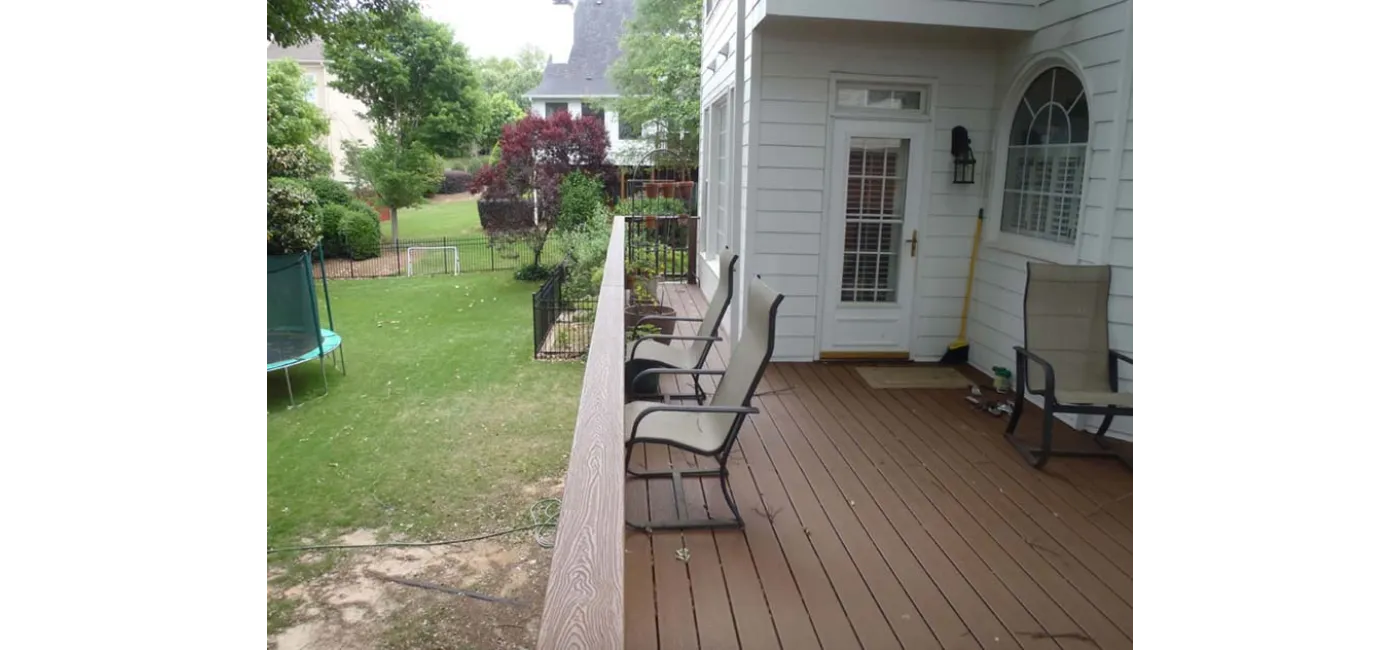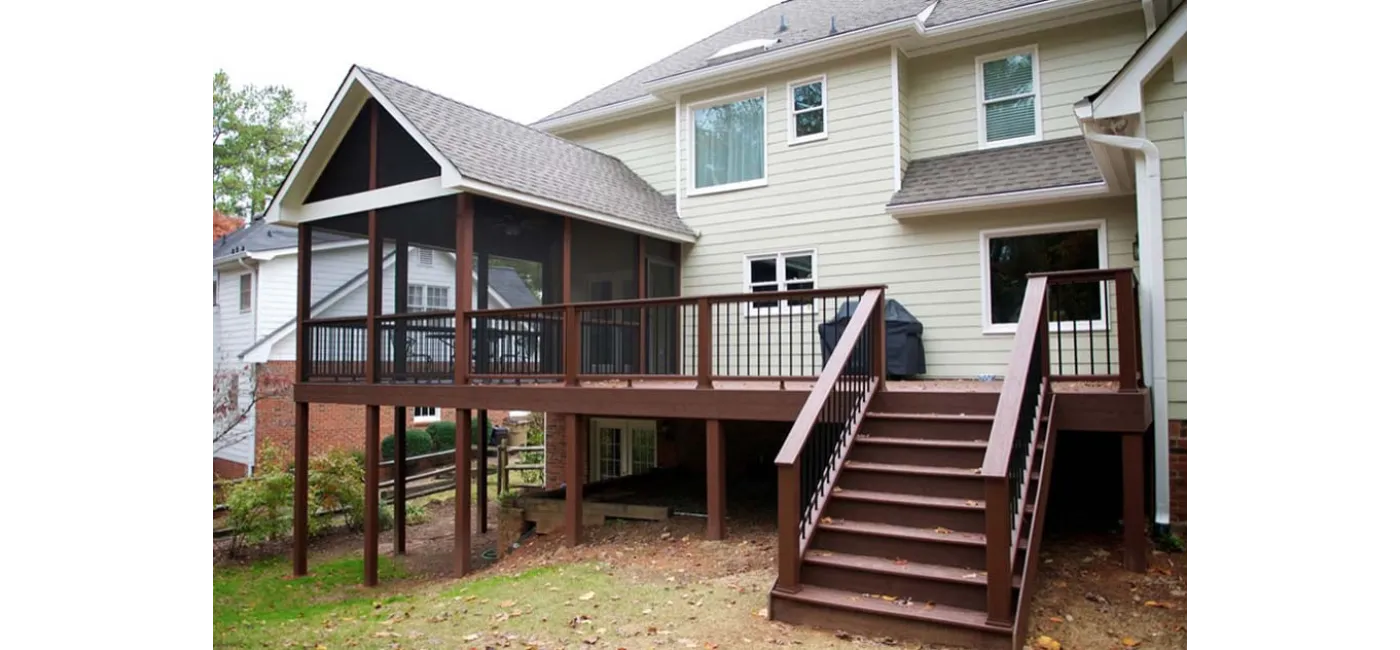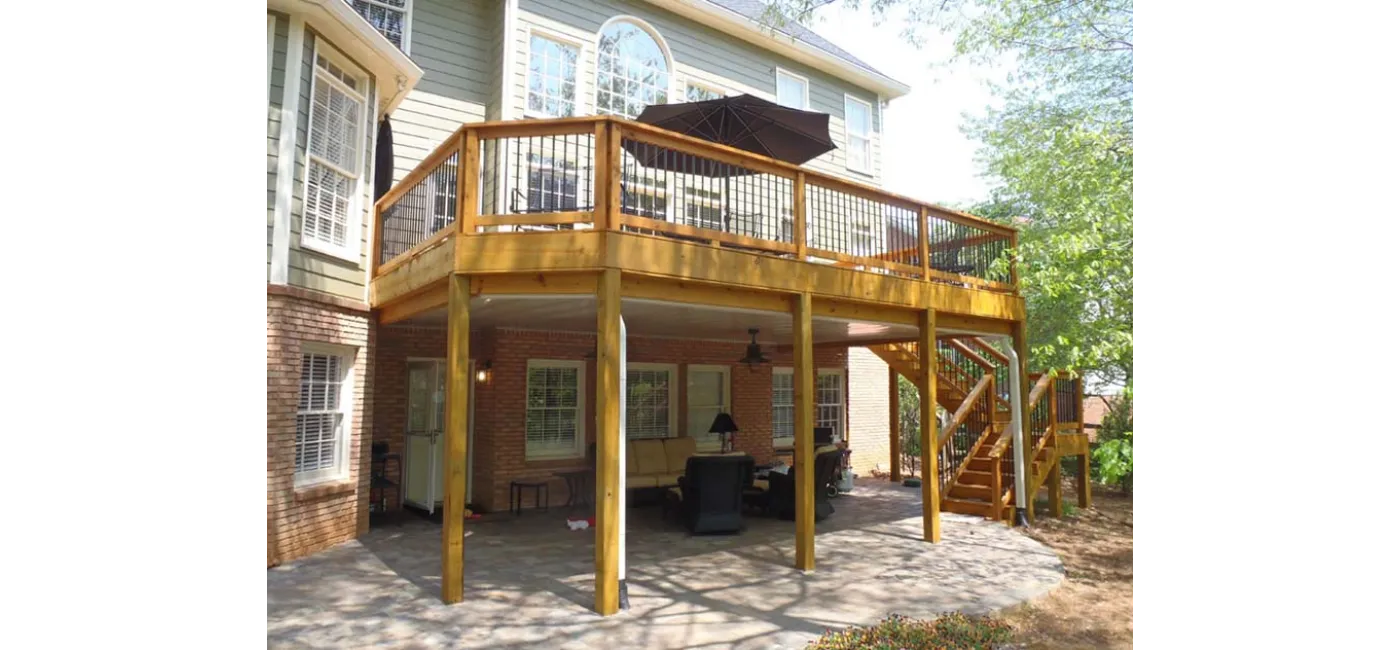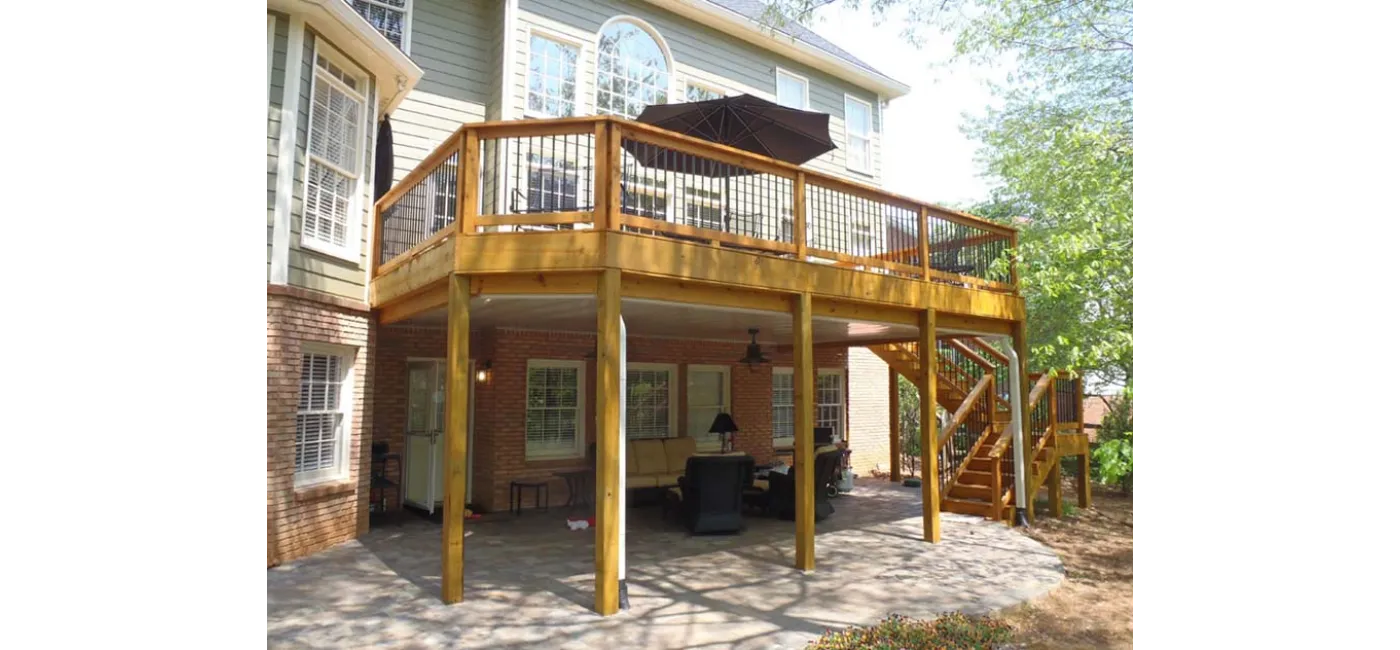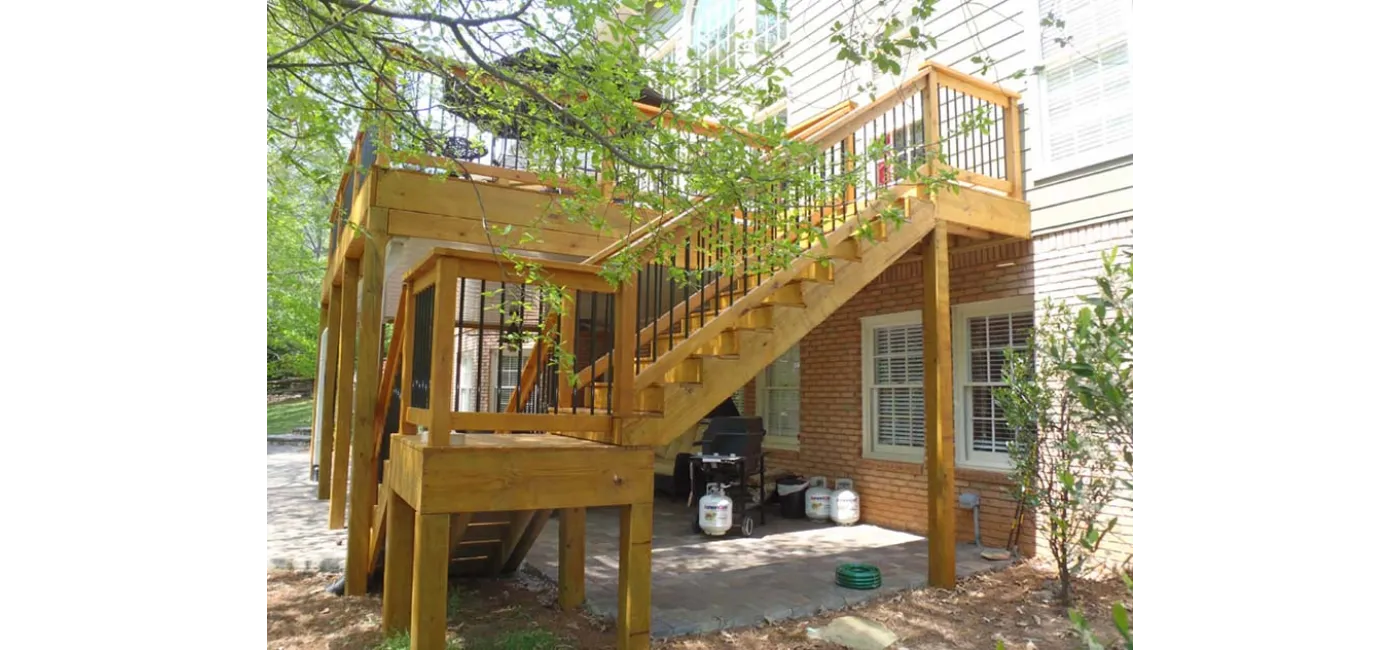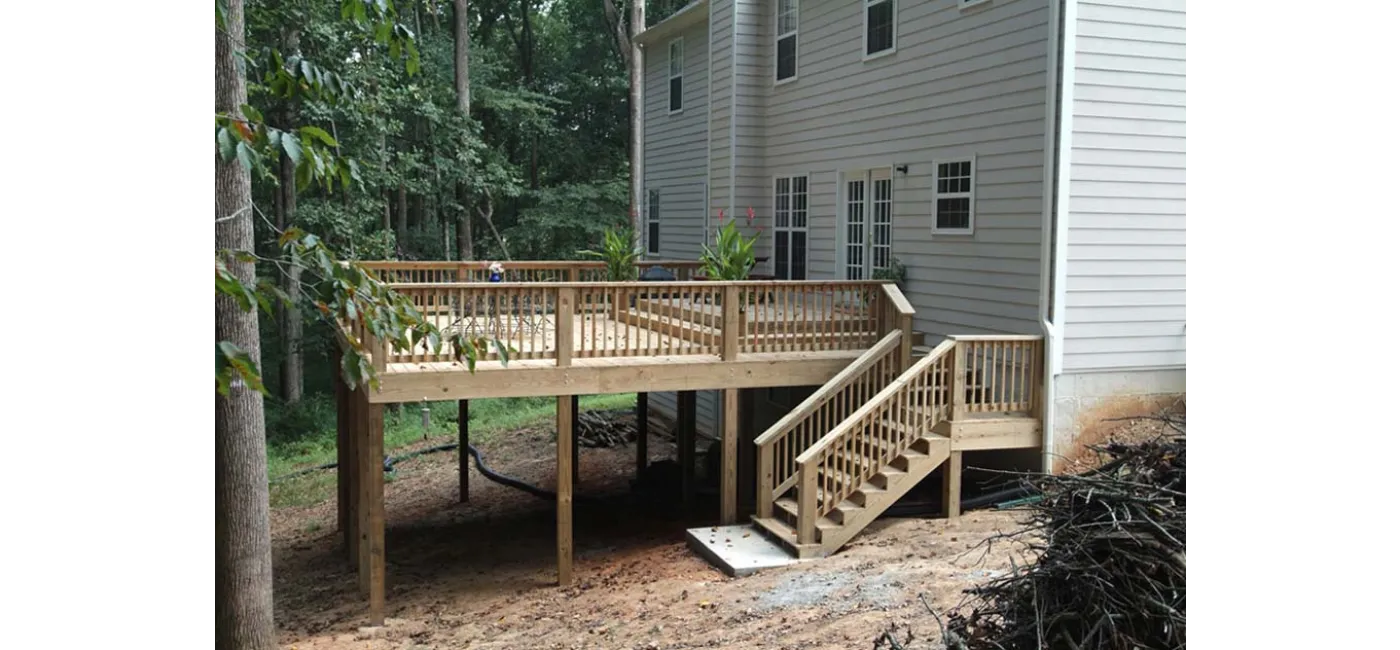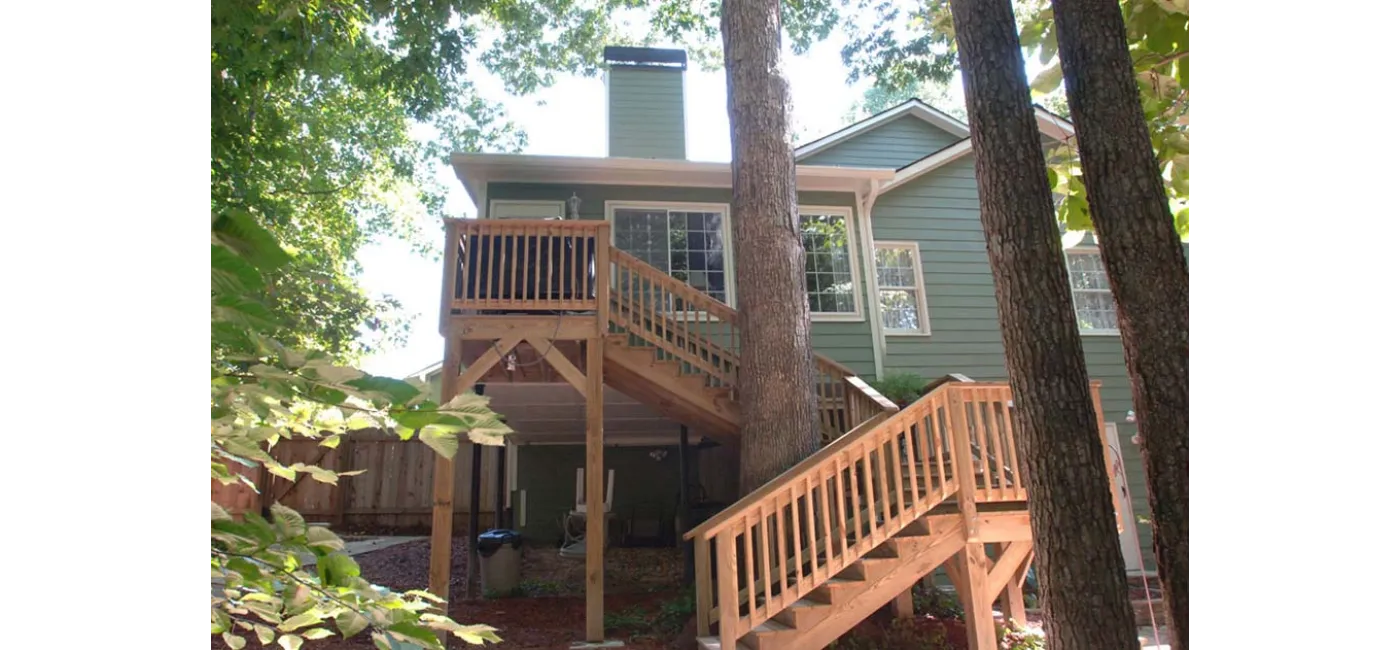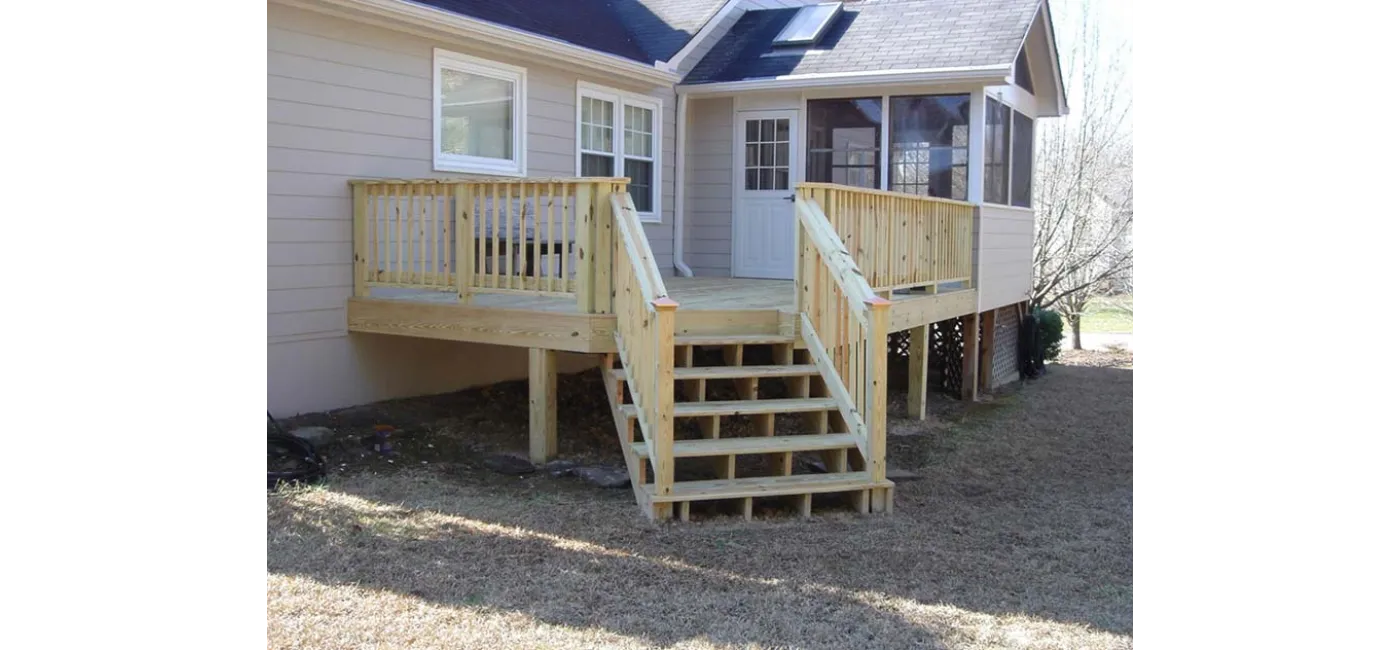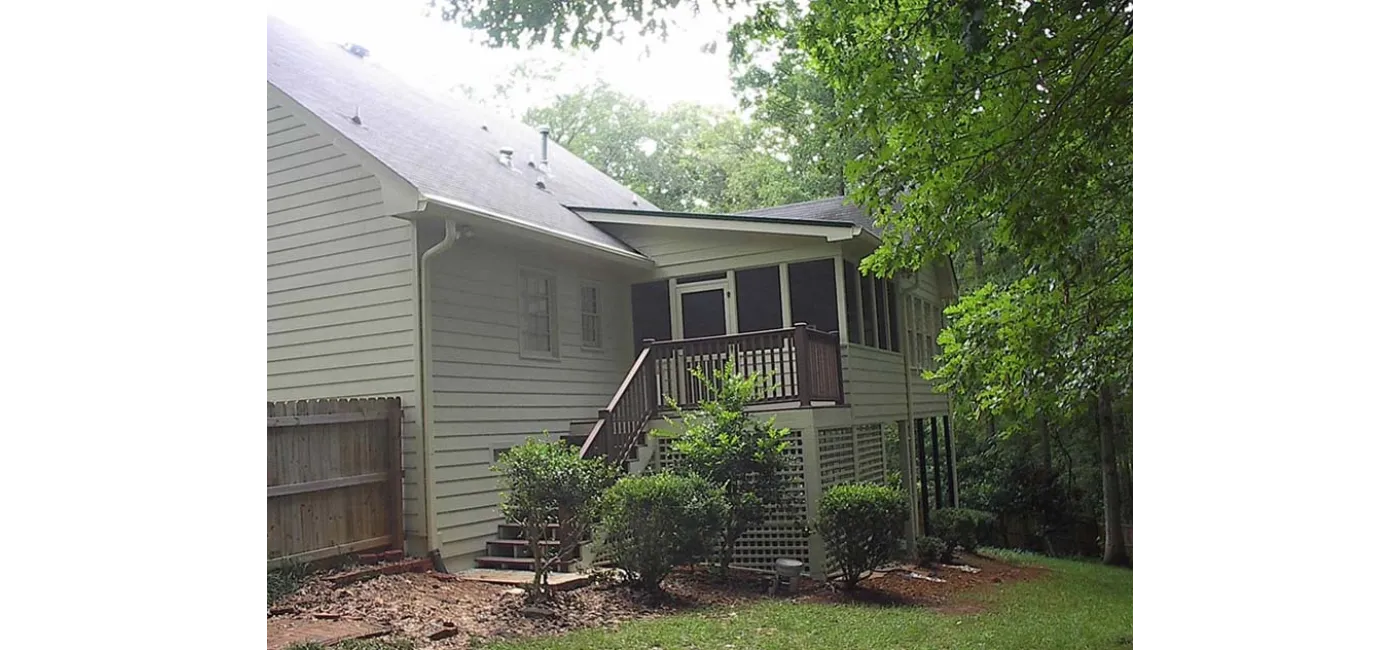 See your New Deck before You Commit with Exovision™
EXOVISION™ allows clients to see what their home will look like with their new deck through EXOVISION. If the client decides to use EXOVATIONS contractors for the renovation, the EXOVISION fee will be deducted from their price.

View Our Work
Check out our customer deck installation reviews and browse through some before and after deck photos to get a better idea of our work. If you would like to learn more about installing Deckbrella for your home, contact us today!