Exterior Door Styles
Is your home missing a focal point? The Artisan style portico may be your answer, especially if you're working with a tight space.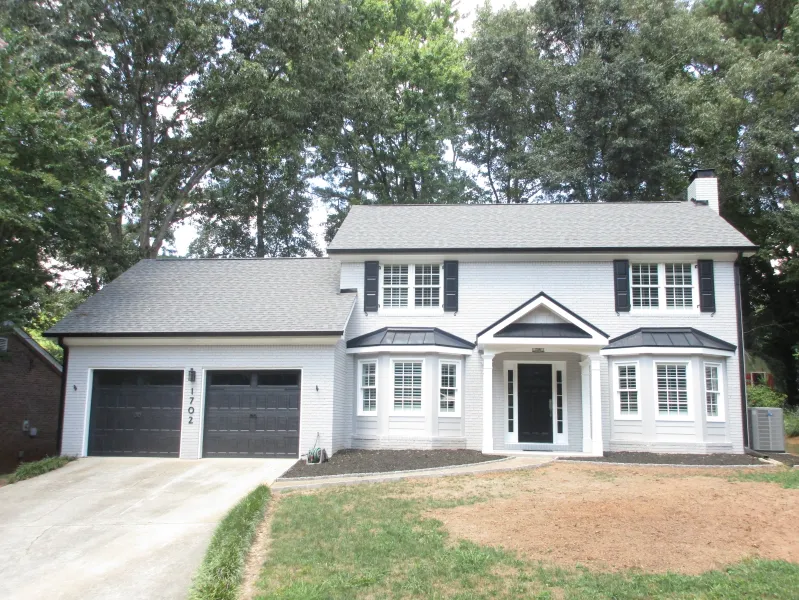 Exterior Doors
There are few things in our world that we can't just walk in and buy off the shelf. Doors are one of those things. There are endless combinations of material, glass types and exterior doors styles. Before you consider the door, consider the interior space:
Do you have room for a door to swing into the room? Do you prefer it to swing to the outside? Do you want it to possibly slide?
Improve Your Home
With A Door Replacement
Door Options
Once you've selected the door type that you want, there many details you can consider to enhance the look of your new exterior door or entry door.
Transoms and Sidelites
All front door styles are available with Transoms (window above the door) or sidelites (windows next to the door) attached to the door unit. A really nice sidelight option is a vented sidelight (operable sidelight next to a double or single door).
Slab Material
The slab is the door itself not including the hardware or frame.Door slabs are available in wood, steel, or fiberglass. Historically wood was used for all door slabs. Steel took its place by offering a solution to the warping, splintering, and expansion causing the door to not function properly. The problem with steel however is that the steel will dent when hit such as when furniture is moved in and out of a home. Fiberglass is by far the best choice and increasing in popularity everyday due to its features.
Fiberglass Doors
Fiberglass doors are insulated, non rot, won't rust or warp, environmentally friendly, and available in a wide selection of styles and patterns. Fiberglass doors are available in smooth skin or wood grain with many grain options. You can even get a wood grain fiberglass door stained! Our fiberglass doors feature reinforced door skins, full-length composite stiles, and composite top & bottom rails to prevent water infiltration on all six sides.
Fiberglass Door Features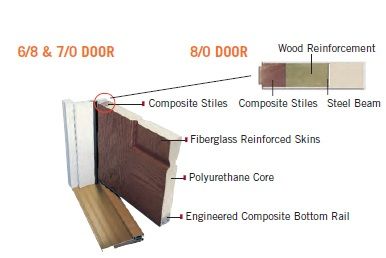 Full-length composite top & bottom rails
Additional non-porous protection keeps water from seeping into the door and helps prevent the build up of mold or mildew.
Fiberglass reinforced door skins
Fiberglass is unmarred by the wear and tear of everyday use and is unaffected by moisture and humidity. Our doors will not rot, splinter or warp like wood, and won't dent or delaminate like steel.
Full-length composite stiles
Our fiberglass entry doors feature full length composite stiles to prevent water infiltration into the door and ensures the door will never warp, rot, or rust.
Glass Options
Before selecting new doors, you should first think about how much privacy you need the door to offer.Then how much light do you want to allow into the space.These questions will help steer you toward the glass style for your door. Be sure to ask about Low E glass for the best thermal protection.
Glass Coverage Options
Full glass
¾ glass
½ glass
¼ glass
Glass Shape Options
Oval
Arch
Circle
Square
Oblong
Custom shape
Improve Your Home
With A Door Replacement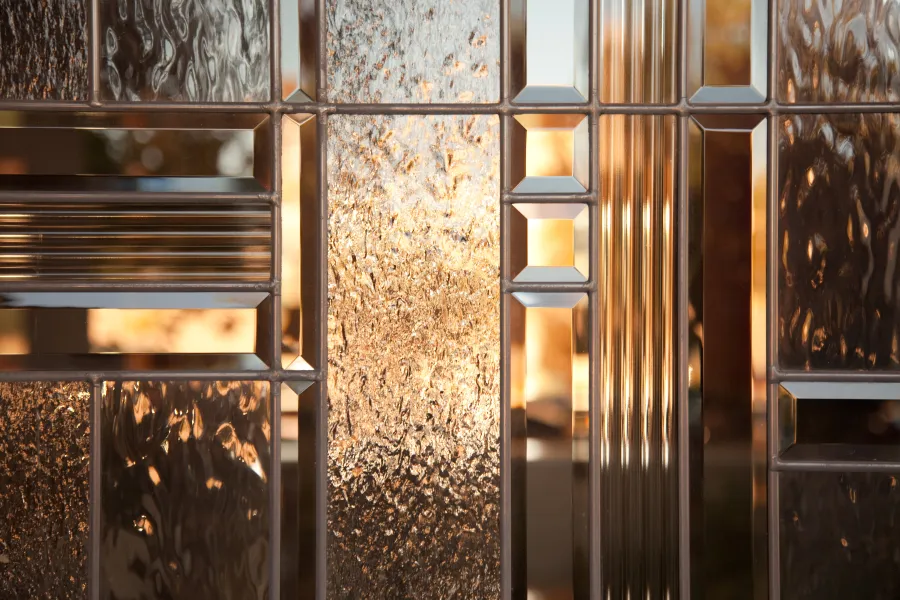 Glass Appearance Options
Clear glass is available with any grid configuration of your choice. It's important to consider if you want the grids between the glass (for easy cleaning), outside theglass, or no grids for the best view of outside.
Obscure glass is a textured glass that allows light into the room but also provides privacy. There are many styles of obscure glass.
Leaded patterned glass is made up of different obscure/textured glass, beveled clear glass and caming (the metal between the patterns). The caming is available in all different colors with the most popular three being: Brass, Patina (a bronze/black type color), or Bright zinc (silver). Each leaded glass pattern will provide a different level of privacy based on how large the sections of clear glass are. Most leaded glass manufactures will provide a privacy level for each glass pattern.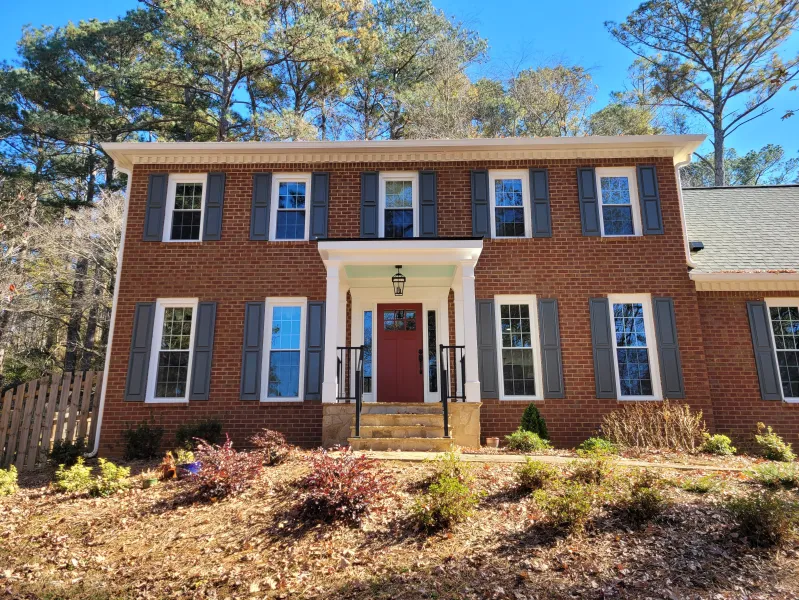 Door Frame
Now that you've selected your door type, door style style and glass style, we need to discuss the most important part of a door, the frame. The frame of a door needs to be replaced when the door is replaced. Most likely the existing frame is a wood frame and showing signs of rot. All door types are available in a No-Rot/ poly-fiber frame. The poly-fiber frame won't wick moisture causing rot, splintering, or warping. It's also impervious to insects!
Doors are sometimes attached to sidelites or transoms. Sidelites and transoms are available in the same options as above. It's important to know that there are no rules against using different combinations of glass types for door, sidelite, and transom configurations. People often use a leaded door with clear glass sidelites and transom or a solid panel door with leaded sidelites and transom for more privacy. Staining and painting are also exempt from rules; you'll often see a stained door within painted sidelites and transom or all stained or all painted. Regardless of your color selection, it's important to use high quality paint or stain.
Next time you drive through your neighborhood, look at all the different door, sidelight, and transom styles as well as how their painted or stained. It will give you a great idea as to the look you want for your home. You'll be surprised to find almost every style available in fiberglass.
See your Door Replacements Before You Commit with EXOVISION™
EXOVISION™ allows clients to see what their home will look like with their new entry doors before they commit to a contract. Clients consult with our renovation experts to decide on the best replacement door options for their home. They can then get a preview of what their renovated home will look like through EXOVISION. If the client decides to use EXOVATIONS contractors for the renovation, the EXOVISION fee will be deducted from their price.
View Our Work
Check out our customer door replacement reviews and browse through some exterior door before and after photos to get a better idea of our work. If you would like to learn more about installing new replacement doors for your home, contact us today!