ColorPlus® Technology
One more reason that James Hardie® can guarantee your home's fiber cement siding will look amazing for years to come.
ColorPlus® Technology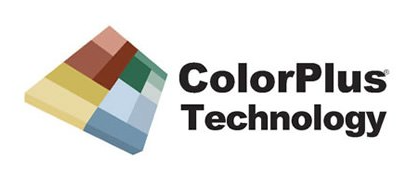 All James Hardie® siding and trim products are available primed and ready for field painting. But when you invest in ColorPlus® Technology, you won't only get gorgeous color—you'll get color that lasts longer than a typical paint job.
The James Hardie ColorPlus proprietary process involves applying multiple coats of paint that was created especially for the demands a tough climate places on your home's exterior siding. The paint is actually baked into the siding board to offer maximum durability and resistance to prolonged exposure to freezing temperatures as well as higher UV, ensuring a consistent, lasting finish every time.
Why ColorPlus® Technology?
Durable Finish
Multiple coats (50 percent more than your average house painter uses) of proprietary finish are applied to every surface and edge of our siding and trim, leaving no spot uncovered.
Baked-On Bond
Between coats, the finish is cured in a controlled environment for an even stronger bond that resists chipping, peeling and cracking.
UV-Ray Resistance
Paint and other siding finishes applied in the field can dull substantially over time. ColorPlus® Technology is specifically engineered to help resist damaging UV rays, so your color will stay vibrant for longer.
Guaranteed to Last Longer
The ColorPlus® finish warranty guarantees your home siding will look amazing, for years to come ... a 15-year limited warranty that covers paint and labor, protecting against peeling, cracking, and chipping.
The ColorPlus® Technology
James Hardie — the largest producer of fiber-cement siding in North America — is the only siding manufacturer that controls its siding products from the initial mixing of the cement to final painting in one facility. To ensure that every siding board meets James Hardie's high standards, over 41 quality assurance checks are made throughout the manufacturing process and each batch of siding is also checked at three outside testing facilities to monitor long-term durability.
Siding Color Integrity Siding Color Integrity
Have you ever taken a gallon of paint back to the store because it didn't match the rest of your project? How would you feel if one side of your house siding was a shade darker than the rest? James Hardie's color variance accuracy standards for our ColorPlus® Technology siding finish are three times stricter than what's acceptable for most "store-bought" paints and more tightly controlled than the automotive industry.
Get Started Today
With ColorPlus® Technology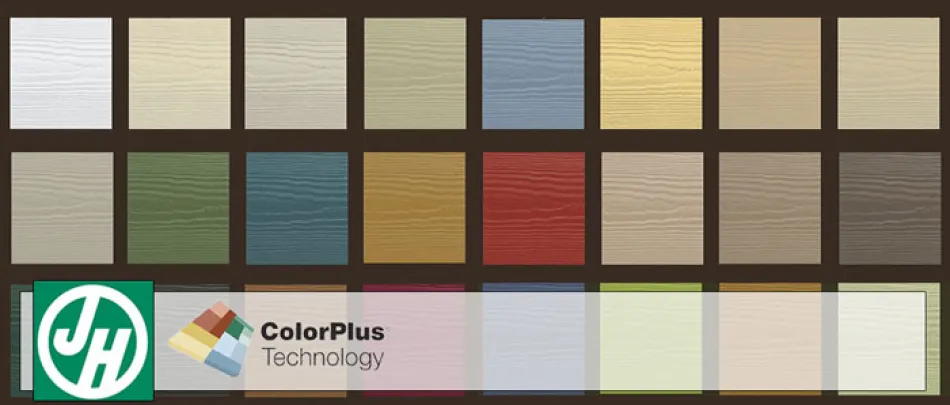 ColorPlus® Color Palette
Choosing from thousands of paint swatches can become extremely frustrating, confusing and neverending. The ColorPlus Color options make your selection much easier and you can have confidence that you're getting a color you'll love! Leading color experts have created a stunning selection of colors that we know look great on exterior siding—so you can stop second-guessing yourself.
Ask your EXOVATIONS Sales Consultant to show you samples of each of the ColorPlus colors. Mix 2, 3 or 4 colors together to create a stunning appearance.
See your HardiePlank Siding Before You Commit with EXOVISION™
EXOVISION™ allows clients to see what their home will look like with their new HardiePlank siding before they commit to a contract. Clients consult with our renovation experts to decide on the best siding options for their home. They can then get a preview of what their renovated home will look like through EXOVISION. If the client decides to use EXOVATIONS contractors for the renovation, the EXOVISION fee will be deducted from their price.
View Our Work
Check out our HardiePlank installation reviews and browse through some of our HardiePlank siding before and after photos to get a better idea of our work. If you would like to learn more about installing HardiePlank fiber cement siding on your home, contact us today!