Screen Porch Ideas
If you are in the process of simply thinking about building a new outdoor space for your home, such as a screened porch, then you are in the most exciting step of the process.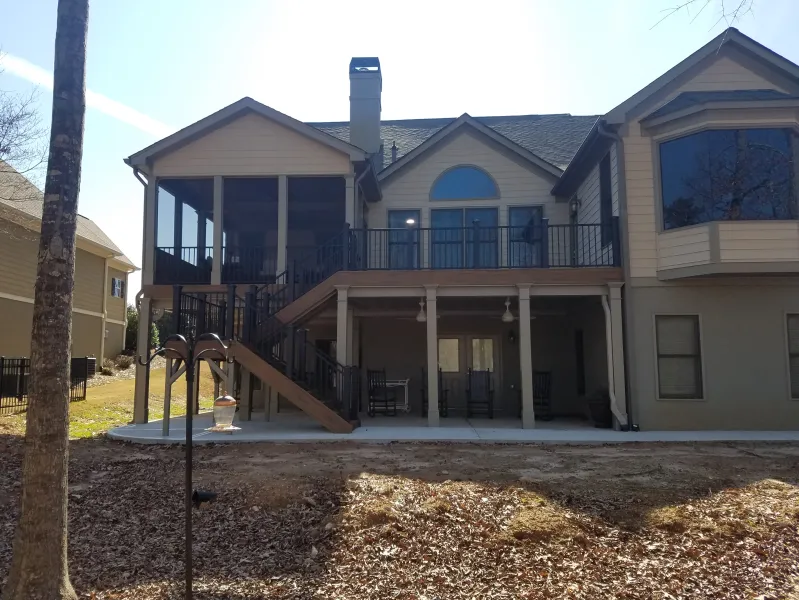 Screen Porch Photos
Getting screen porch ideas can be an exciting time if you know where to look first. At EXOVATIONS®, we provide a number of screen porch photos that can help any homeowner looking for screen porch ideas.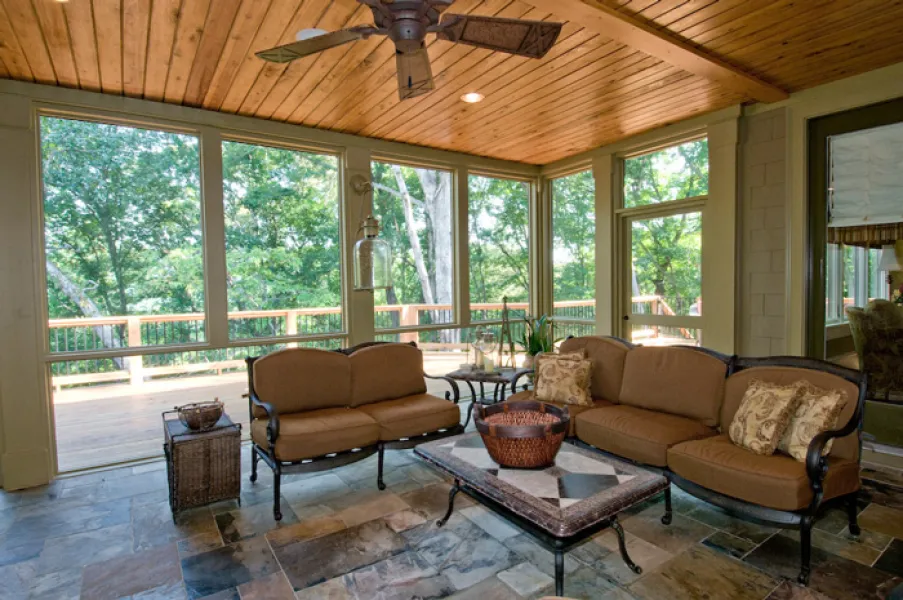 Screen Porch Design Checklist
EXOVATIONS will help you through every step of the process once you decide you want a new screened-in porch for your home.
Create a budget: Set a realistic goal for what you can afford. Many homeowners think they can save a lot of money by simply doing the screen porch construction themselves. This thinking however can be a costly mistake. As you create your budget, don't leave anything to chance by doing it yourself. Let an experienced professional do the work. EXOVATIONS can not only design and execute the construction, but we can make certain your work is done on time and on budget.
Think practically: Consider your surroundings and your home architecture when thinking about a screen porch design. At EXOVATIONS, we will create a space that blends naturally with your homes existing architecture and that is highly functional. An visually appealing space also needs to be functional and durable.
Hire a professional: Don't make the mistake at going at it alone. Far too many times homeowners get in over their head in an effort to save money or from fear that a contractor won't get the design the way they had envisioned.
Bring Your Ideas
to Life
Contact EXOVATIONS today and let's work together in bringing your screen porch ideas to life. We invite you to view our photo gallery to get an idea of the type of work we provide our customers. For more information on our screen porch design services, please contact us today. We look forward to hearing from you soon.

Screened Porch Addition to Deck
Lecates Home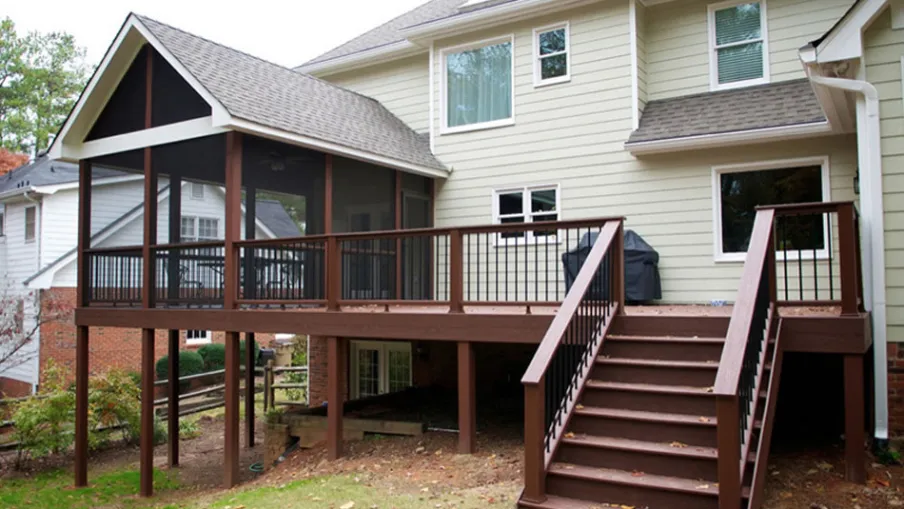 See your New Porch before You Commit With EXOVISION™
EXOVISION™ allows clients to see what their home will look like with their new porch before they commit to a contract. Clients consult with our renovation experts to decide on the best porch options for their home. They can then get a preview of what their renovated home will look like through EXOVISION. If the client decides to use EXOVATIONS contractors for the renovation, the EXOVISION fee will be deducted from their price.
View Our Work
Check out our customer porch installation reviews and browse through some before and after porch photos to get a better idea of our work. If you would like to learn more about installing a porch for your home, contact us today!