EXOVATIONS is pleased to announce the winner of our 2021 Best Facelift Award contest, as voted on by our customers.
The results are in and the winner is: The Asfour home!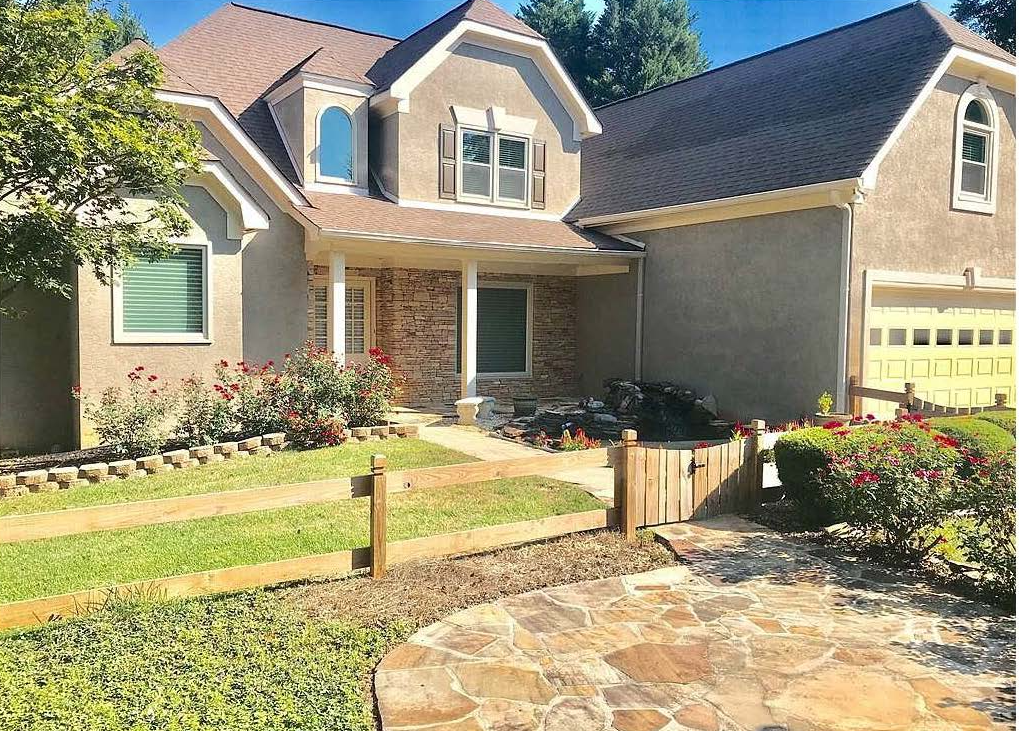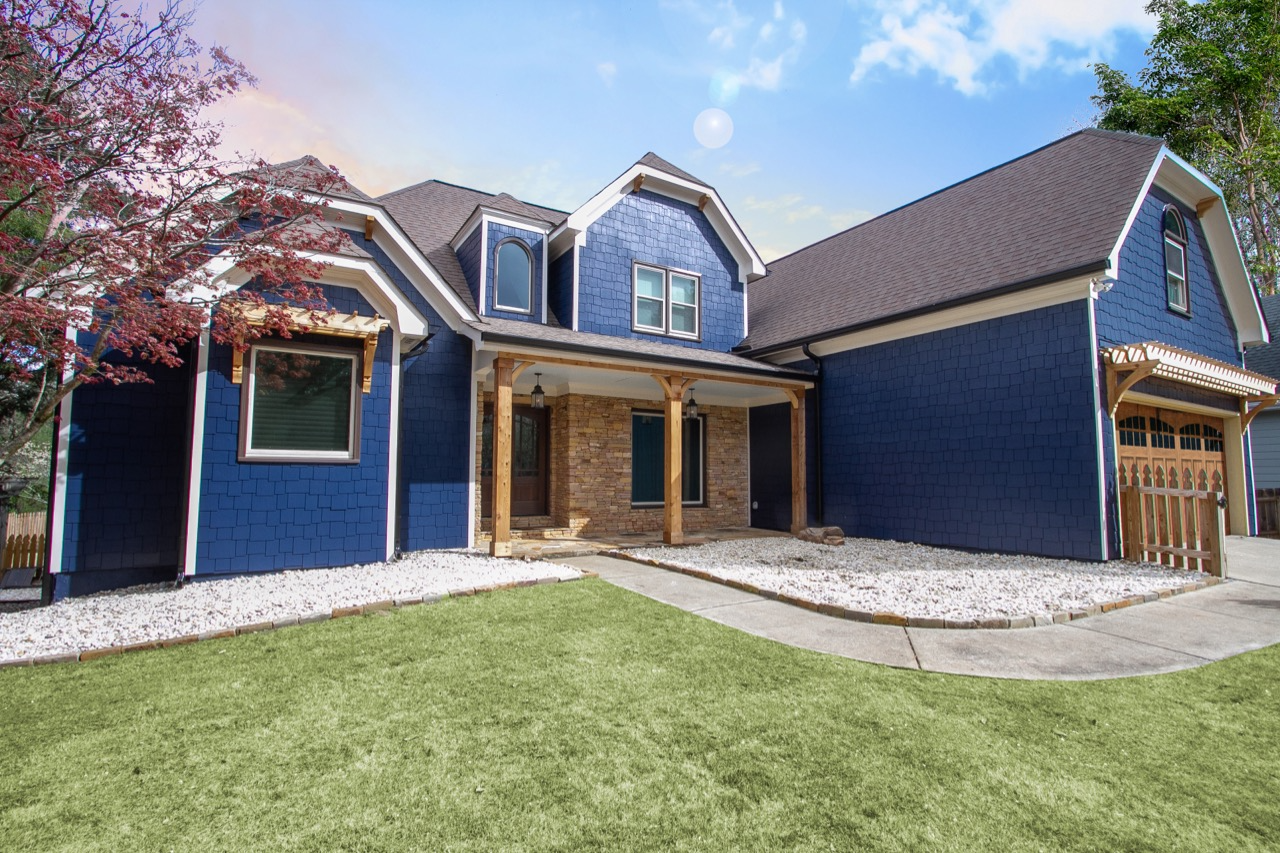 This is our 9th year of having our customers select their choice for the Best Facelift that we completed in the previous business year. This annual award is given to one project voted BEST of the year! The winner is always announced via our monthly eNewsletter. If you are not receiving our eNewsletter, please sign up TODAY!
The Asfour home is located in the heart of Alpharetta. Originally, the home was all stucco and the homeowners wanted to change it up to be more modern and appealing. You can't miss this Naval Blue Hardie plank siding and shake house with beautiful cedar accents that sits in the center of the cul-de-sac of the small neighborhood. The front was not the only portion of the house to receive a makeover. The entire exterior was updated, including the back porch deck and living area which overlooks a stunning lake and pasture. There was a minor issue with the current wooden deck that required some planning and maneuvering by our architect and engineers to redesign the look at location of the deck to remove a portion of the deck off of (what was technically) the neighbor's property line. LUCKILY... the neighbors are friendly and were very understanding during the process. The entire back deck was removed and replaced with Timber Tech Reserve composite deck boards in Antique Leather, with aluminum balusters that allowed optimal visibility while looking out into the back yard. Underneath the deck, we installed our Deckbrella under deck ceiling system which allowed the area below the deck to be completely dry for an additional outdoor living space and completed the look with stone pavers on the lower patio area. All of the windows and doors were replaced as well as adding a Cedar pergola to the back deck and matching cedar accents on the front of the house above windows and the garage doors.
Congratulations Asfour family on your amazing transformation and for being an EXOVATIONS customer favorite this year!