Types of Replacement Windows
Homeowners have many options when it comes to replacement windows, so it is important to understand the key differences between the window materials available.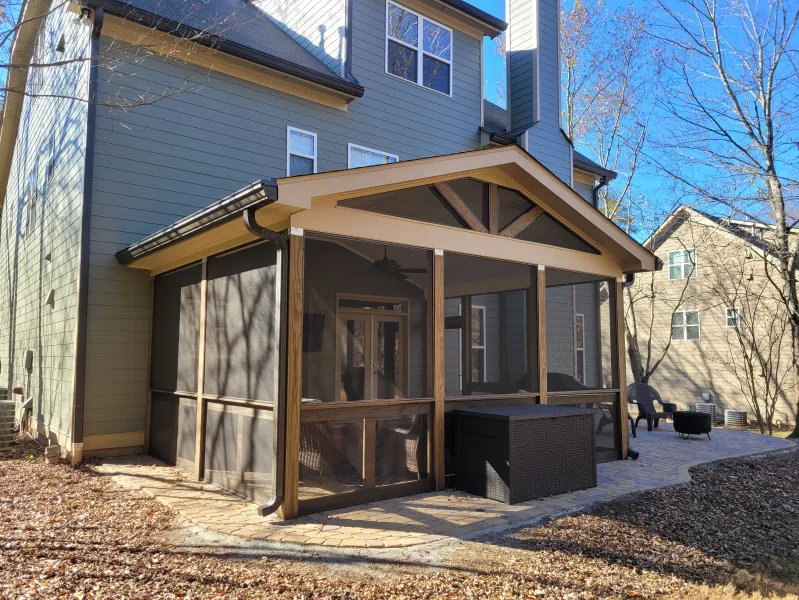 Wood Windows
The Pros & Cons Of Wood Windows
Classic wood window sashes and frames are a traditional choice favored by many homeowners, especially when they wish to maintain an authentic appearance in an older home. Wood is a very versatile material. Replacement windows can be made to fit any size of window opening, with custom details to match original windows. Another important consideration for homeowners is that wood can be stained or painted to match any color scheme.
With regard to performance, wooden windows expand and contract with weather and temperature changes, which minimizes leaks. Their insulation value is comparable to most other window materials, and superior to vinyl. And wood is a bio-friendly and renewable material, which makes it an ecologically sound choice for window construction.
Wood windows are a reasonably-priced replacement choice, but will cost a bit more than vinyl replacement windows. From a maintenance perspective, wood windows are more susceptible to moisture damage than other products, and require ongoing maintenance with stain or paint for protection from the elements.
Aluminum Clad Wood Windows
For those who prefer a wood window but are concerned about durability, clad windows may be the best of both worlds. Clad-wood windows are made of wood, with a layer of vinyl or aluminum on the exposed exterior side. This means that on the interior of your home, you have stainable or paintable wood, while outside you have a low-maintenance, durable finish that doesn't require painting or sealing. Vinyl-clad wood windows are excellent for humid climates, but the exterior cannot be easily painted. Aluminum-clad wood windows are considered even more durable, and can be painted.
Like wood windows, clad-wood windows are considered to deliver better energy efficiency than vinyl windows because they adjust as temperatures change, remaining airtight.
Cellular PVC Windows
Cellular PVC windows are a no-rot alternative to wood windows, but with a beautiful appearance that imitates wood. Unlike natural wood, PVC replacement windows won't rot, peel, splinter, decay, or absorb moisture. PVC replacement windows are available in many styles, including double-hung, stationary, casement, and radius windows.
Cellular PVC is a strong, solid material that can be nailed, sawn and fabricated like wood. PVC window are made up of the same architectural components and moldings as traditional wood windows -- brickmould, sill, jamb, and sash rails. Cellular PVC windows are rigid and will not warp like vinyl windows can. They can be painted to match your other home interior and exterior trim colors.
Fiberglass Windows
Fiberglass replacement windows are growing in popularity. Fiberglass windows are paintable, and some come with a stainable wood or faux wood interior, which allows you to match interior wood stain colors.
Since fiberglass windows are moisture resistant, they do not swell, rot or rust, and require almost no maintenance after painting. Additionally, fiberglass windows are very durable; their lifespan is estimated to be 38% longer than vinyl replacement windows. Because they maintain their structural integrity, fiberglass windows are especially good for large openings and triple-paned windows.
Fiberglass is also considered an eco-friendly choice for replacement windows. Fiberglass windows remain airtight despite extreme temperatures, and foam-filled fiberglass windows have been rated with the highest insulation value of any window frame material, making them a top pick for energy-efficiency.
Fiberglass windows are also considered a green choice. Made from sand, fiberglass has a "low embodied energy"-- in other words, it takes less energy to produce fiberglass than many other replacement window materials.
Fiberglass windows cost a bit more than other alternatives. In general, expect to pay 30-50% more for fiberglass than for standard wood or vinyl replacement windows. Aluminum clad windows offer many of the advantages of Fiberglass Windows, while also offering attractive real wood interiors and a more affordable price.
Make Your Home Look New
With Replacement Windows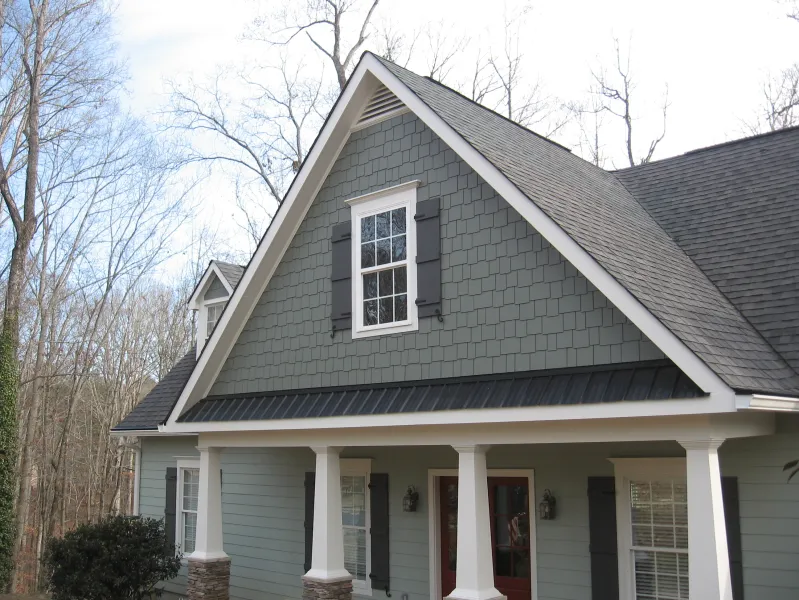 Vinyl Windows
Vinyl is a very popular choice for home replacement windows. Vinyl windows are durable and affordable for most budgets. They are impervious to rot and insect damage. Vinyl windows are available in many colors, and since the color is integrated into the material during manufacturing, they will never need to be painted. Vinyl windows come with optional features similar to those available in wood, PVC and fiberglass windows. Both double-paned and triple-paned types are available, as well as other features such as high-efficiency glass.
There are a few aesthetic limitations of vinyl replacement windows. These windows can fade over time, and they cannot be painted easily. This can present problems should you decide to change your home colors in the future. Because vinyl is not as rigid as other window materials, the frames must be made thicker. This means the glass panes are smaller, decreasing visibility somewhat.
Of all replacement window materials, vinyl will expand and contract more, and it can warp due to the material's lower structural integrity. This can make them less air-tight than other windows, reducing thermal efficiency. Therefore, caulking and insulation should be checked regularly to make sure drafts don't develop.
See your New Window before You Commit With EXOVISION™
EXOVISION™ allows clients to see what their home will look like with their new window before they commit to a contract. Clients consult with our renovation experts to decide on the best porch options for their home. They can then get a preview of what their renovated home will look like through EXOVISION. If the client decides to use EXOVATIONS contractors for the renovation, the EXOVISION fee will be deducted from their price.
View Our Work
Check out our customer porch reviews and browse through some front portico before and after photos to get a better idea of our work. If you would like to learn more about installing a portico or front portch on your home, contact us today!